ABOUT THE INITIATIVE
Amnesty International USA (AIUSA) is pleased to join Welcome.US, a new national initiative, built across sectors, political parties and all walks of life, to empower Americans to welcome and support our new Afghan neighbors.
Refugees leave their homes because they have no other choice. They want the same safety that any of us would want if we were in their shoes. They just want to be part of a safe community again.
Within this context and in partnership with resettlement agencies, community leaders, refugees, nonprofits, businesses, faith-based organizations, veterans, universities, governors and mayors, and many others, Welcome.US will create a single point of entry for Americans who want to get involved and support our Afghan neighbors starting new lives in the United States.
As part of the effort to engage Americans and welcome Afghan refugees seeking safety, Welcome.US is creating the Welcome Fund to give emergency grants to local and regional nonprofits working directly to address the most urgent needs facing Afghans rebuilding their lives in communities across the country.
While Welcome.US is focused initially on mobilizing welcome for our new Afghan neighbors, its vision is to create a movement of welcome for all people seeking safety. Just as Afghans are resettled in the U.S., Haitian refugees at the U.S. southern border and all people seeking safety must also be welcomed. This is about bringing the country together to welcome people with dignity and compassion.
HOW IT WORKS
Welcome.US and its partners are critical to helping support our new Afghan neighbors get settled and build their new lives in the United States. Welcome.US provides its partners:
A Platform for Partners' Needs and Calls to Action

. Welcome.US curates and features its partners' calls to action and invites the public to get involved and take action in the way they most need.

Storytelling and Amplification

. Welcome.US features stories of the incredible work partners are doing — both by amplifying existing stories and by producing new content. Partners also receive communications support to lift up their message through earned media and beyond.

Strategic Collaborations

. Welcome.US facilitates strategic, creative collaborations between partners to help respond to urgent challenges or opportunities within the coalition. This could mean creating a new partnership, launching a public campaign, sharing best practices among non-profit organizations — or much more.
This is also where the help of activists like you comes in! If you are interested in joining or have any questions or concerns, you can reach out Denise Bell at [email protected] or [email protected].
AMNESTY'S ROLE
In response to the ongoing human rights and humanitarian crises in Haiti and Afghanistan, AIUSA is calling on the Biden administration and Congress to welcome more refugees into the United States; pass the Afghan Adjustment Act; halt deportations to Haiti and Afghanistan; and support people seeking safety through refugee resettlement, meaningful access to asylum, and humanitarian response funding.
In partnership with Welcome.US, Amnesty International is helping build a movement of welcome. We all want to live in a world where we look after each other, and everyone is treated with dignity, respect, and fairness. How quickly and how comprehensively we welcome our new neighbors will decide just how bright our future can be.
CALL TO ACTION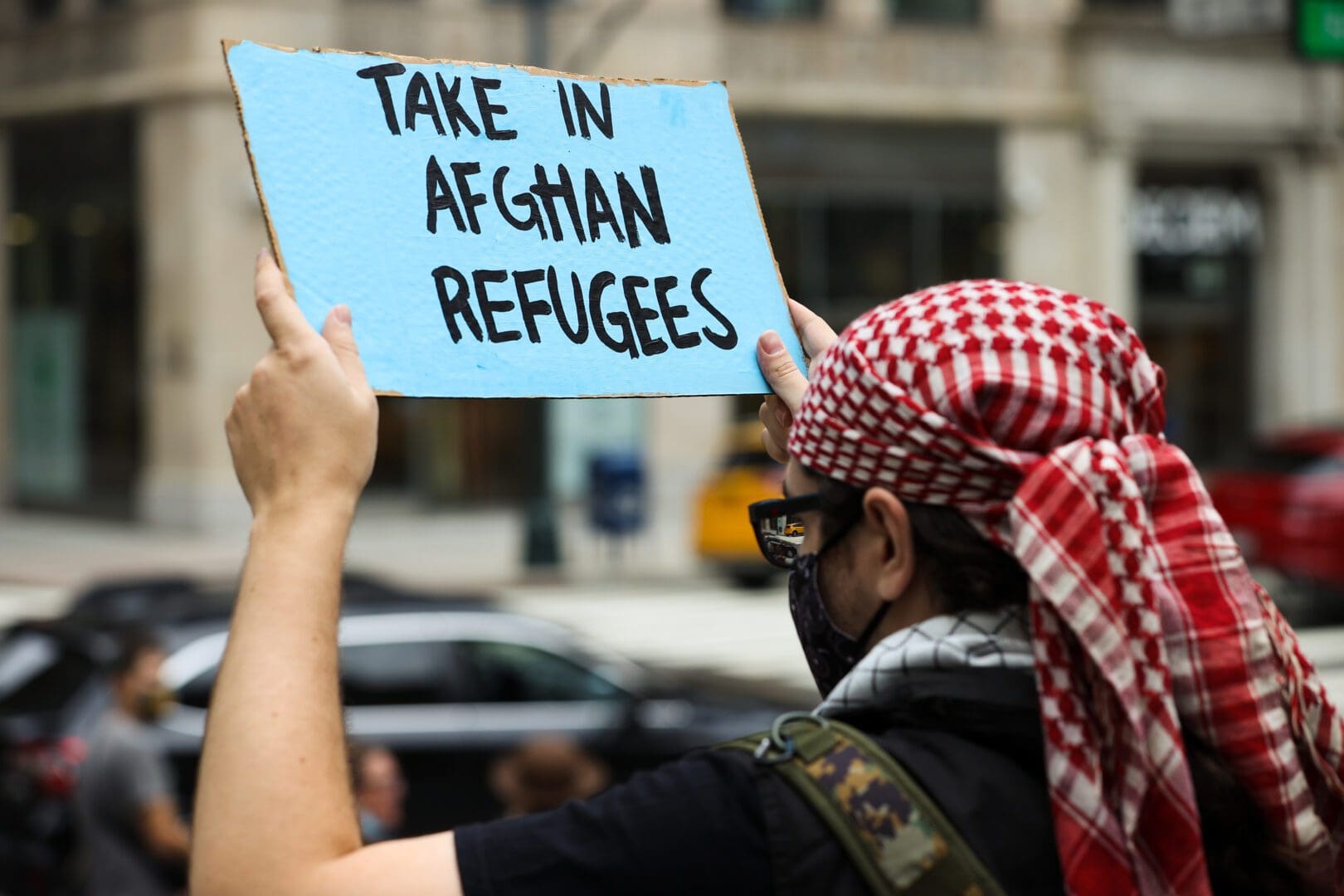 Promote and expand community sponsorship — including a new private sponsorship program — to empower people across the United States to directly welcome and support our new neighbors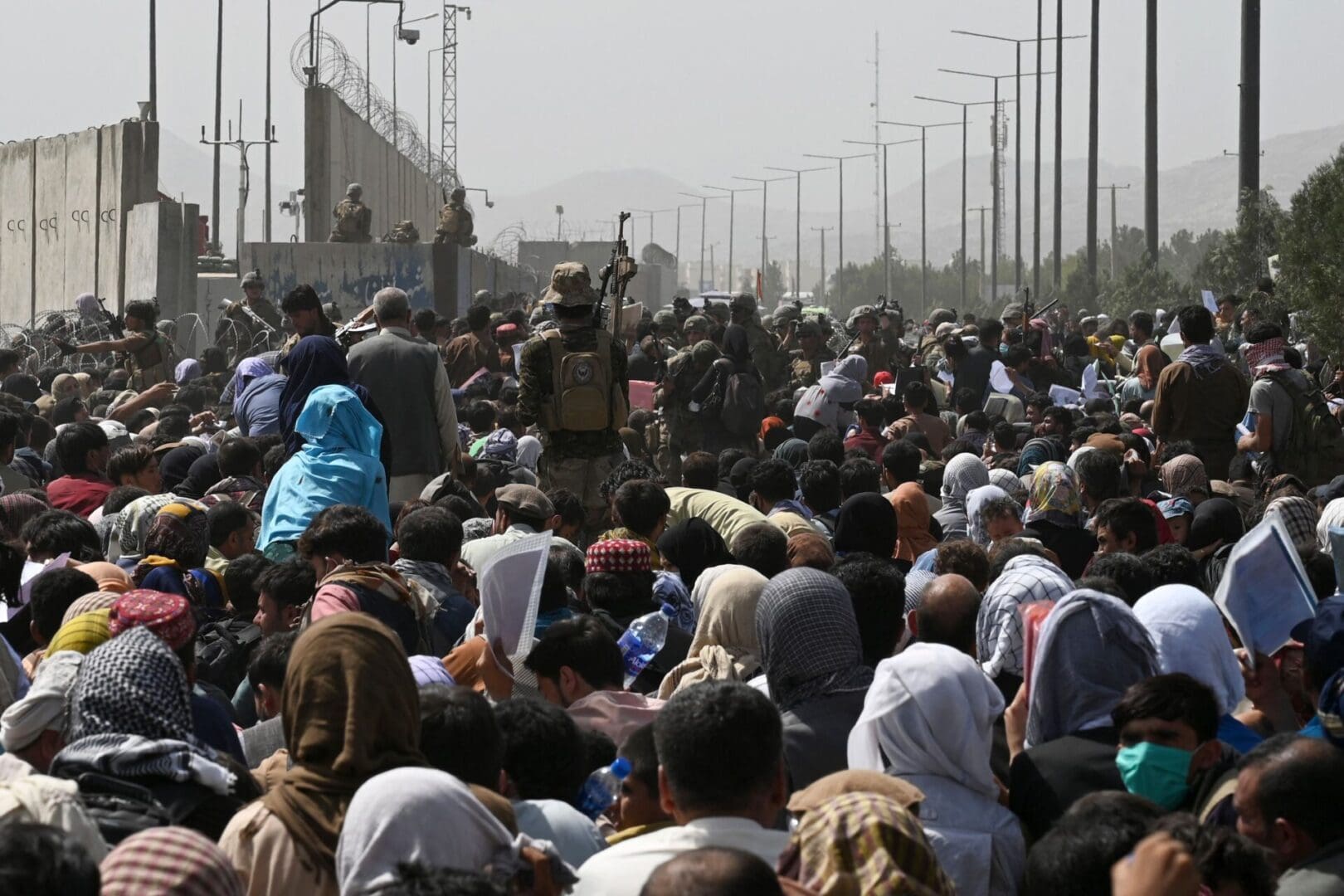 Immediately halt deportations to Haiti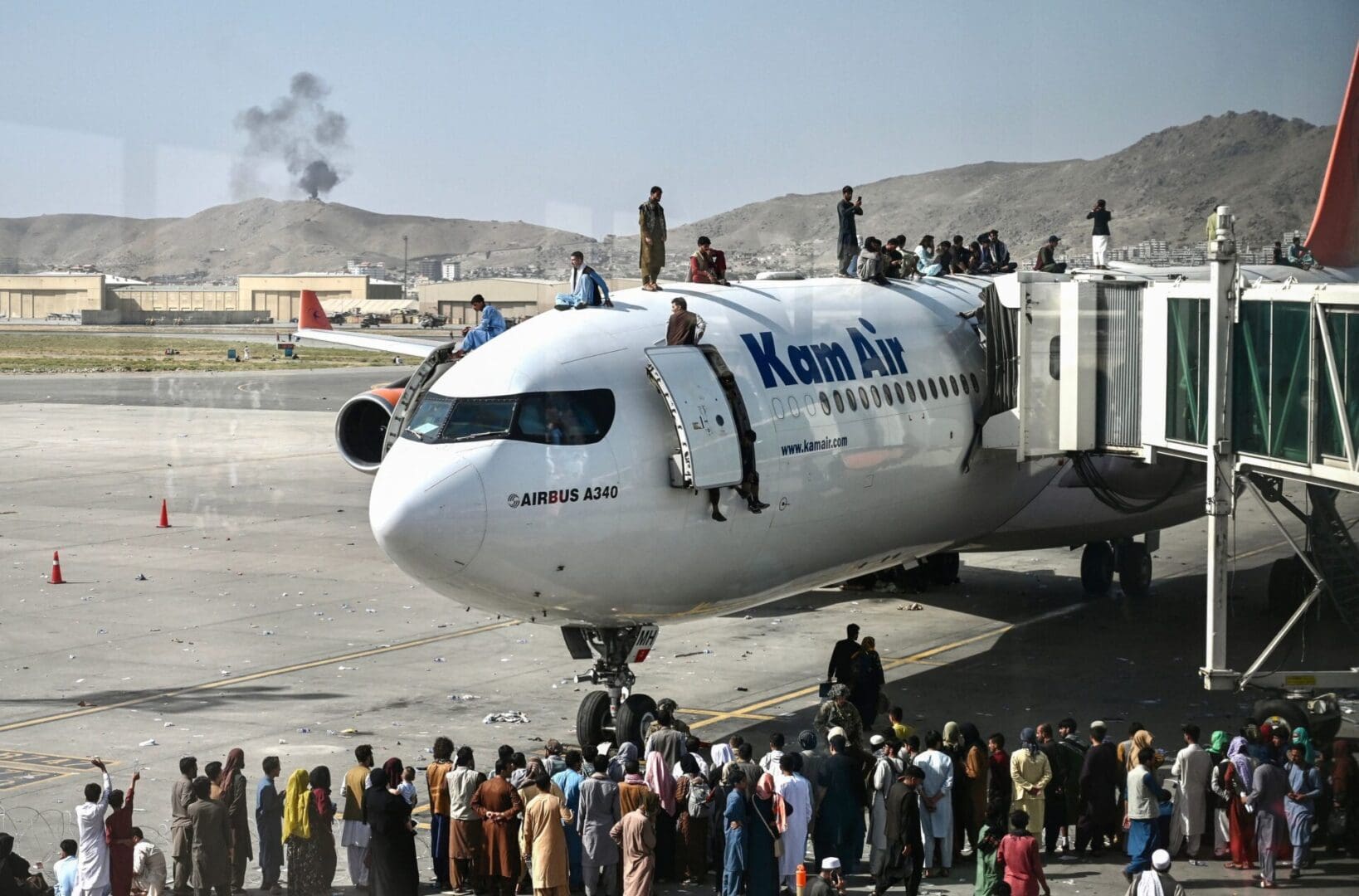 Pass an Afghan Adjustment Act to ensure Afghan newcomers have a roadmap to citizenship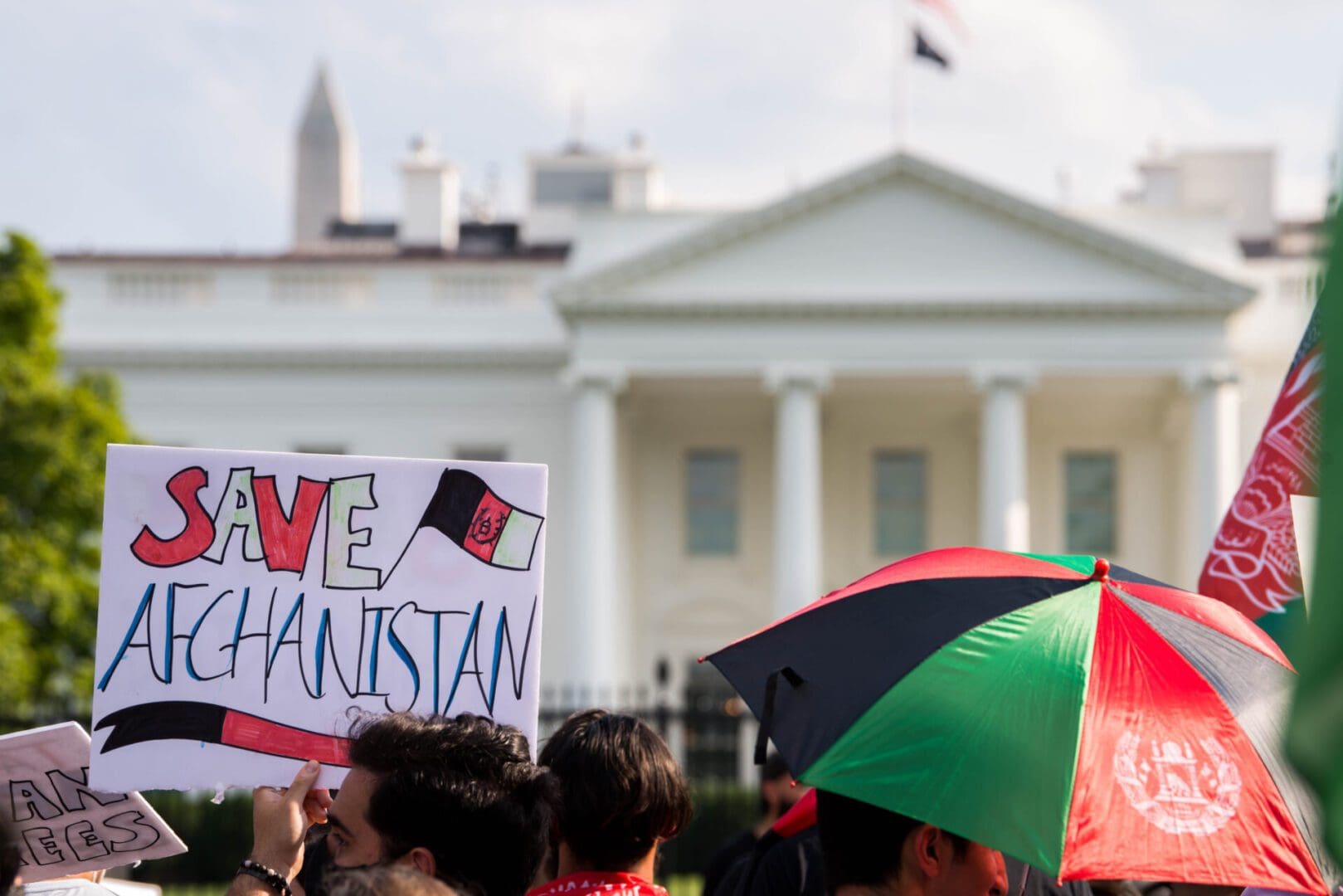 Immediately end Title 42 expulsions and uphold the U.S. legal and moral obligation to allow people to seek asylum

SPONSORSHIP
Sponsorship is a simple but radical idea: activists like you can play a key role in helping people reach safety and settle into their new homes. Sponsors are guides, advocates, and friends to their newly arriving neighbors. Not only are you creating positive change at the local level, you are also joining a global movement of trailblazers in this powerful expression of direct welcome.
Here's how (it's simple!): Sign up with few fellow Amnesty members, friends, or family in your area to sponsor a refugee through Sponsor Circles – a community-led resettlement initiative that allows everyday activists to take on the responsibility of welcoming an Afghan newcomer to their city or town in the United States. After you sign up to Sponsor Circles, make sure to let us know at [email protected] so we can follow up!
REPORTS
PRESS
March 28, 2022 Taliban's backtrack on school re-opening for girls irreversibly impacts their future (amnestyusa.org)
March 16, 2022 Temporary Protected Status for Afghanistan is a critical step and protections must be extended to other countries facing armed conflict (amnestyusa.org)
February 16, 2022 Amnesty: President Biden must address Afghanistan's economic crisis (amnestyusa.org)

December, 2021:

Human Rights on Capitol Hill – December 2021 Newsletter – Amnesty International USA (amnestyusa.org)

December 6, 2021:

Survivors of gender-based violence abandoned following Taliban takeover (amnestyusa.org)

  

November 25, 2021 IS briefing:

Afghanistan: Women call on the international community to support women's rights amid ongoing Taliban suppression – Amnesty International

 

November 23, 2021 AIUSA PR:

Afghanistan must have access to funds to avoid humanitarian disaster (amnestyusa.org)

 

November, 2021:

Human Rights on Capitol Hill – November 2021 Newsletter – Amnesty International USA (amnestyusa.org)

 

October, 2021:

Human Rights on Capitol Hill – October 2021 Newsletter – Amnesty International USA (amnestyusa.org)

 

October 21, 2021 IS Advocacy Briefing:

Afghanistan: Few routes to safety for Afghans at risk of Taliban reprisals – Amnesty International

 

October 14

, 2021

AIUSA: Taliban must allow girls to return to school immediately – new testimony (amnestyusa.org)

October 14, 2021 IS PR:

Taliban must allow girls to return to school immediately – new testimony (amnestyusa.org)

 

September 30

, 2021

Press Release: Congress' passage of continuing resolution is a critical first step in supporting Afghan refugees
September 24

, 2021

Press Release: Biden Administration Must Hold CBP Officers Accountable and Restore Access to Asylum for All Haitian Migrants

September 21, 2021 Press Release:

#WelcomingWithDignity Expresses Steadfast Solidarity with Haitians

September 20, 2021 Press Release:

The White House Can and Should Do More To Welcome Refugees

September 20, 2021 Op-ed:

Abandoning Afghanistan is Simply Unacceptable

September 14

, 2021

Press Release: Amnesty International USA Joins Welcome.US to Mobilize Support for Afghan Refugees in the United States
September 9

, 2021

Op-ed: What the US Owes to Afghanistan's People Will Never Expire

August 31, 2021 Press release:

Biden's Plan Continues to Fail Those Most at Risk in Afghanistan

August 30, 2021 Press release:

There Must Be Accountability for US Killings of Children and Other Civilians in Afghanistan

August 30, 2021 Press release:

Human Rights Groups Call on Social Media Platforms to Preserve Evidence of Potential Human Rights Abuses in Afghanistan

August 26, 2021 Press release:

Afghanistan: Deadline for evacuations must be extended amid Taliban reprisal attack threats

August 24, 2021 Press release:

President Biden's Preferred Policy Option is Abandoning Afghans to Their Fates

.

August 24, 2021 Press release:

Shameful Failure of UNHRC Special Session to Address Escalating Human Rights Crisis in Afghanistan

August 20, 2021 Press release:

Leading human rights organizations called today on President Biden to urgently do more to evacuate Afghans

August 19, 2021 Press release:

Taliban responsible for brutal massacre of Hazara men – new investigation

August 19, 2021 Guidance on use of photography: when using any recently gathered visual content from Afghanistan, please ensure that no identifiable people are featured. If necessary, faces can be blurred to protect identities. This has been our policy at AIUSA since Monday.

August 18, 2021 AIUK Press release:

UK: Afghanistan resettlement scheme is 'too little, too late'

August 15

, 2021

: AIUSA and Freedom House letter to President Biden