Why are people leaving their countries?
People are fleeing their homes trying to find safety.
Tens of millions of people are seeking safety worldwide. This includes refugees, asylum seekers, and migrants –people who are on the move, who have left their countries and have crossed borders.
There are many reasons why it might be too difficult or dangerous for people to stay in their own countries. For example, they might flee because of violence, war, hunger, extreme poverty, their sexual orientation or gender identity, or from the consequences of the climate crisis or natural disasters. Often people will face a combination of these difficult circumstances.
People who leave their countries are not always fleeing danger. They might believe they have a better chance of finding work in another country because they have the education or capital to seek opportunities elsewhere. Others might want to join relatives or friends who are already living abroad. Or they might seek to start or finish their education in another country. There are lots of different reasons for people to start a journey to build a life in a new country. People on the move include more than 27 million refugees worldwide who have fled their own country because they are at risk of serious human rights violations and persecution there. They have been recognized as refugees and have a right to international protection.
Everyone
should be allowed
to enter
another country
to seek asylum
There are also more than 4.5 million people seeking asylum who have left their country and are seeking protection from persecution and serious human rights violations in another country, but who haven't yet been legally recognized as a refugee and are waiting to receive a decision on their asylum claim. Seeking asylum is a human right. This means everyone should be allowed to enter another country to seek asylum.
Millions of people are migrants who are staying outside their country of origin, but who are not asylum seekers or refugees. Lots of people don't fit the legal definition of a refugee but could nevertheless be in danger if they went home. Some migrants leave their country because they want to work, study or join family, for example. Others feel they must leave because of poverty, political unrest, gang violence, natural disasters or other serious circumstances that exist there. Even if they are not fleeing persecution, they are still entitled to have all their human rights protected and respected.
Why is it an issue?
Many people feel overwhelmed by the numbers and see people moving across borders as a global crisis.
This is not a crisis of numbers – the people are not the problem. Rather, the causes that drive families and individuals to cross borders, systemic racism, and the ways that politicians respond to them are the problem.
In the United States, racist refugee and immigration policies have caused catastrophic, irreparable harm to millions of people, spurned and violated both national and international laws and human rights obligations, and aimed at dismantling the asylum and resettlement systems and protecting white supremacy.
Those policies and practices implemented under former President Donald Trump included, among others:
Mass unlawful expulsions of asylum seekers at the US–Mexico border back to the very danger they fled or into extraordinary danger in Mexico




Bans on opportunities to seek asylum




Thousands of unlawful family separations which caused extreme suffering for families and ill-treatment which rose to the level of torture in some cases




Dismantling of the refugee resettlement system




Increasingly arbitrary and indefinite detention of asylum seekers, without fair opportunity for parole, that constituted cruel, inhuman or degrading treatment or punishment prohibited under international law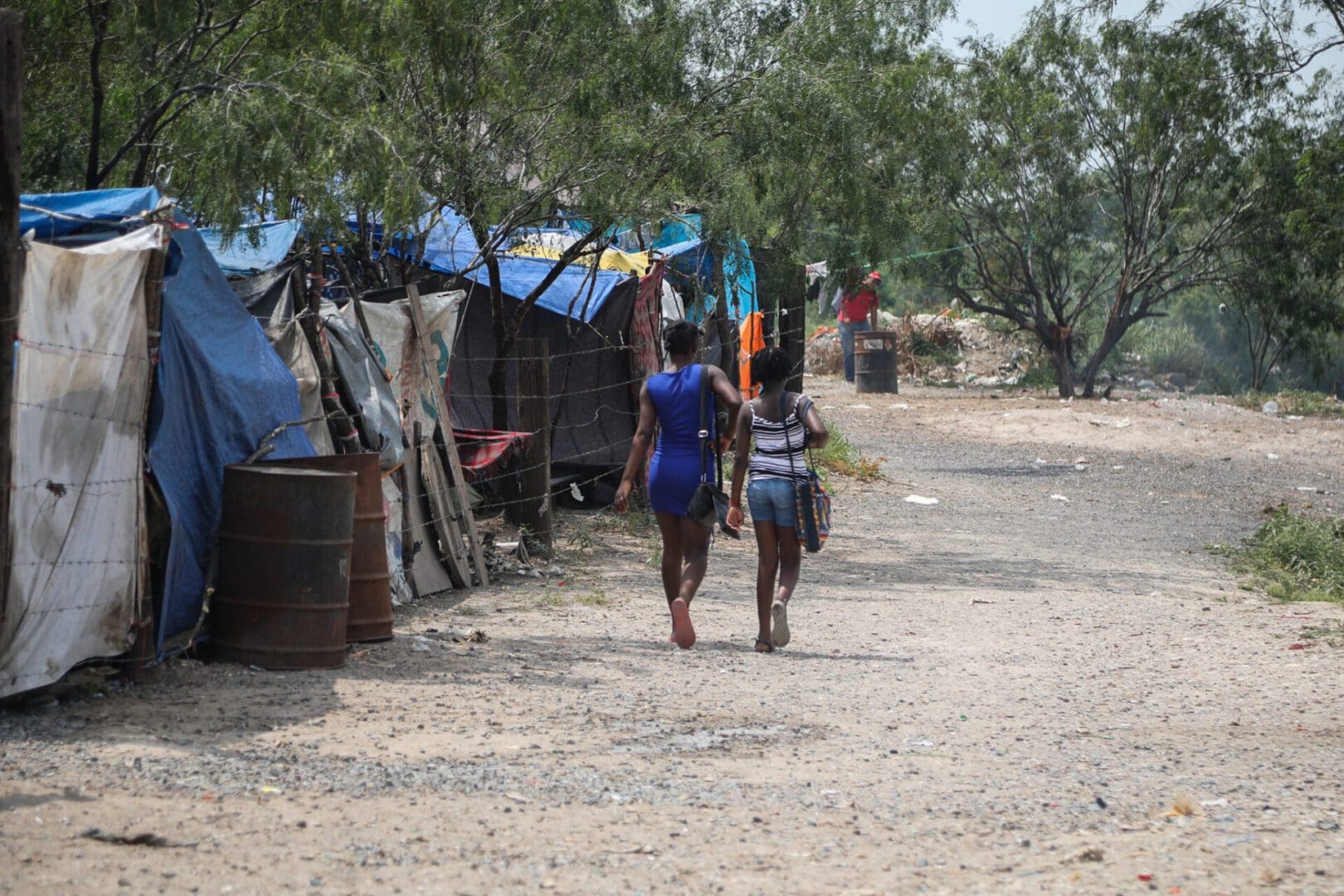 Based on public statements by US government officials, those policies and practices were indisputably intended to deter asylum seekers from exercising their human right to seek asylum in the United States, as well as to punish and compel those who did seek protection to give up their asylum claims.
The administration of President Biden has carried over and expanded some of these same policies targeting people seeking asylum, even as the administration has sought to rebuild the refugee resettlement system.
As the world continues to cope from the effects of the enduring COVID-19 pandemic and other crises, refugees remain stranded and tent cities continue to grow in border areas where asylum seekers wait for protections to be restored. Immigrants and people seeking asylum often face grave harm, including illness and death, in immigration detention facilities, where conditions are well-documented to have substandard medical care, inadequate basic hygiene, overcrowding, and widespread use of solitary confinement.
While the family separation crisis of 2018 has subsided and many of those families have been reunited, other forms of family separation continue every day. Immigration enforcement rips parents from their homes and communities in the interior of the United States, and broken asylum policies force families to make the impossible decision of sending their kids to safety across the border when they are unable to cross as a family. And while the forcible family separation policy of 2018 was ended after public outcry in the face of immeasurable cruelty, medical professionals, medical associations, child welfare organizations, and courts have documented the serious and lasting harm to children arising from forcible separation from their parents.
Black, Brown, and Indigenous people seeking safety face the most cruelty in an already cruel system. U.S. immigration policies are founded on anti-Black racism. In the fall of 2021, the world saw the cruel images of the treatment of Haitian asylum seekers being chased down by border agents on horseback in Del Rio, Texas. The United States has subjected Haitian asylum seekers to arbitrary detention and humiliating and discriminatory treatment that amounts to race-based torture under international human rights law.
By the numbers
27 million
There are more than 27 million refugees globally.
By the numbers
83%
of refugees are being hosted in low and lower income countries.
By the numbers
4.6 million
There are 4.6 million people seeking asylum.
What is the solution?
People have the human right under international law to seek asylum – without discrimination of any kind. Welcoming people from other countries strengthens host communities by making them more diverse and flexible in our fast-changing world. In a globalized world, sharing global responsibility for global issues is the fair thing to do.
In the United States, Amnesty International is calling on the Biden administration and Congress to restore access to asylum, continue to invest in and rebuild the refugee resettlement system, and ensure that immigration law, policy, and practice are in line with international human rights law and standards. That includes freedom from all forms of discrimination, including based on race. The US should uphold the human right to seek asylum at its borders and assume its fair share of responsibility and resettle more refugees. ICE must end the practice of mass detention, stop detaining people simply for seeking safety, and invest in community-based case management approaches where necessary and appropriate.