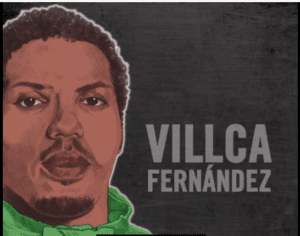 Prisoner of conscience Villca Fernández finally received medical care after having been denied urgently needed medical treatment since June 2017. Since 26 January 2018, prison authorities have transferred Villca Fernández to a military hospital on several occasions for continued treatment.
On 26 January, authorities from the National Bolivarian Intelligence Service (Servicio Bolivariano de Inteligencia Nacional, SEBIN) facilities in Caracas transferred Villca Fernández to a military hospital in order to receive medical treatment for a range of health problems, including numbness on his face and hypertension. Due to the nature of his ailments, Villca Fernández has since been transferred for continued treatment on additional occasions. Villca Fernández's father and lawyer told Amnesty International he has received additional medical care on 30 January and during the first weeks of February.
Nevertheless, violations to his right to due process continue. On 12 February, authorities once again did not transfer Villca Fernández to the court where the hearing for the start of his trial was scheduled to take place. The hearing was again postponed until 12 March.
Despite the need for urgent action regarding his health subsiding, Villca Fernández remains a prisoner of conscience who has not used or advocated violence and is being arbitrarily detained in SEBIN custody, and as such, Amnesty International will continue demanding his immediate and unconditional release. We ask the movement to continue campaigning on his behalf through our long-term casefile on the Individuals at Risk portfolio.
Thank you to all those who sent appeals. No further action is requested from the UA network.
ADDITIONAL RESOURCES