Maiwulani Nuermaimaiti, an internet technician, was sentenced to nine years in prison for "separatist activities" in August 2017. Taken away in January 2017, his family members only found out about the sentencing in December 2019. No evidence against him or information about a trial has ever been made public, but his family members believe that he was charged merely for having visited Turkey to study Turkish between 2012 and 2014. There are grave concerns for Maiwulani Nuermaimaiti's wellbeing.
TAKE ACTION: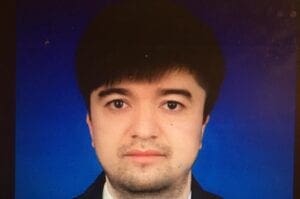 Write a letter in your own words or using the sample below as a guide to one or both government officials listed. You can also email, fax, call or Tweet them.
Click here to let us know the actions you took on Urgent Action 135.20. It's important to report because we share the total number with the officials we are trying to persuade and the people we are trying to help.
CONTACT INFORMATION
Director Jiang Xin Prison Administration Bureau of the Xinjiang Production and Construction Corps No 74, Tiyuguan lu, Tianshan Qu, Urumqi 830000, Xinjiang Uyghur Autonomous Region People's Republic of China
Ambassador Cui Tiankai
Embassy of the People's Republic of China 3505 International Place NW, Washington DC 20008 Phone: 202 495 2266 I Fax: 202 495 2138 Email:
[email protected]
[email protected]
Salutation: Dear Ambassador
SAMPLE LETTER
Dear Director Wang, I am writing to express my concern about Maiwulani Nuermaimiati (买吾拉尼·努尔买买提), a Uyghur fiber internet technician who was sentenced to nine years in prison for "separatist activities" (分裂活动) in August 2017. Without regular access to a lawyer of his choice, I fear that he is at risk of torture or other ill-treatment. It is distressing to learn that no information about a trial, or even evidence against Maiwulani Nuermaimaiti, has ever been made public. It was only through the official response from the Chinese authorities to the UN Working Group on Enforced or Involuntary Disappearances in September 2019 that Maiwulani Nuermaimaiti's sister learned that he had been sentenced to prison. According to international human rights law and standards, everyone charged with a criminal offense has the right to fair trial. Except in prescribed and narrowly defined circumstances, court hearings and judgments must be made public. Maiwulani Nuermaimaiti was first taken away in January 2017. His family members believe that he was targeted because he had visited Turkey to learn Turkish between 2012 and 2014. His family members have recently learned that he is currently being held in a prison in Shihezi City. I am deeply concerned that Maiwulani Nuermaimaiti was sentenced in an unfair trial. I therefore call on you to release Maiwulani Nuermaimaiti unless there is sufficient, credible and admissible evidence that he committed an internationally recognized offense and is granted a fair trial in line with international standards; and pending his release, ensure Maiwulani Nuermaimaiti is not subjected to torture and other ill-treatment. Yours sincerely,
[YOUR NAME]
ADDITIONAL RESOURCES