Egyptian-British prisoner of conscience and prominent activist Alaa Abdel Fattah, who has spent most of the last nine years arbitrarily detained, is in critical condition after more than seven months of hunger strike. His family raised concerns about his physical and mental state, after he told them during a visit on 17 November about his ordeal since he started a water strike on 6 November, which involved self-harm, being restrained by security officials, and being fed intravenously. On 20 December 2021, he and human rights lawyer Mohamed Baker were convicted on bogus charges and sentenced to five and four years in prison, respectively, following a grossly unfair trial. They are prisoners of conscience, solely targeted for their peaceful activism, and should be immediately and unconditionally released.
TAKE ACTION: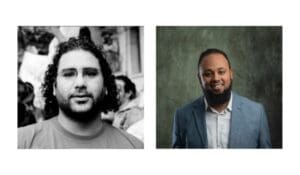 Please take action as-soon-as possible. This Urgent Action expires on January 16, 2023.
Write a letter in your own words or using the sample below as a guide to one or both government officials listed. You can also email, fax, call or Tweet them.
Click here to let us know the actions you took on Urgent Action 132.19. It's important to report because we share the total number with the officials we are trying to persuade and the people we are trying to help.
CONTACT INFORMATION
President Abdel Fattah al-Sisi
Office of the President Al Ittihadia Palace Cairo, Arab Republic of Egypt Fax +202 2391 1441 Email:
[email protected]
Twitter:
@AlsisiOfficial
SAMPLE LETTER
Dear President, I am writing to you to express my deep concerns regarding the ongoing arbitrarily detention of Egyptian-British activist
Alaa Abdel Fattah
and urge you to ensure his immediate and unconditional release. His physical and mental health gravely deteriorated after he started a hunger strike in April 2022 to protest his unjust imprisonment and denial of consular visits, escalating it to a water strike on 6 November, the first day of the UN Global Climate Change Conference (COP27). The Egyptian authorities held him incommunicado for two weeks, barring all visits and written correspondence. Security forces prevented his lawyer from seeing him on three occasions between 10 and 14 November ignoring authorizations from the public prosecution. His relatives were finally allowed a visit, through a glass window on 17 November and reported that he was "exhausted, weak and vulnerable". He recounted a disturbing episode which took place on 8 November and involved prison officials restraining him after he became increasingly distressed, banged his head against the wall and threatened to commit suicide due to the prison authorities' refusal to record his hunger and water strike. The following day, 9 November, he again banged him head against the wall to compel the authorities to take action. The following day, an investigator from the prosecution questioned him and recorded his hunger strike and demands. On 11 November, he lost consciousness in the shower, and when he regained it, he was held by a cellmate, surrounded by a large crowd and had a tube inserted into his body. Following this near-death experience, he decided not to resume his hunger strike immediately, but vowed to continue if " there continues to be no real movement on his case". I urge you to release Alaa Abdel Fattah and Mohamed Baker immediately and unconditionally, as they are detained solely for peacefully exercising their human rights. In the meantime, the Egyptian authorities must allow lawyers and UK consular officials to immediately visit him. The authorities must protect him from torture and other ill-treatment and urgently grant him access to adequate healthcare, at a facility of his family's choice where he can be treated by qualified medical professionals in compliance with medical ethics, including the principles of confidentiality, autonomy and informed consent. Yours sincerely,
[YOUR NAME]
ADDITIONAL RESOURCES