Pro-democracy activist and mobilization coordinator for National Front for the Defense of the Constitution (FNDC), Oumar Sylla (alias Foniké Mengué) has been on hunger strike since 25 December 2020, in protest of his detention and demanding that his trial be speedily organized. On 4 December 2020, his charges were changed to "participation in a gathering likely to disturb public order". He is a prisoner of conscience who must be immediately and unconditionally released.
TAKE ACTION: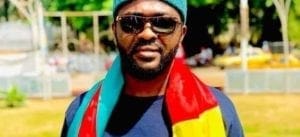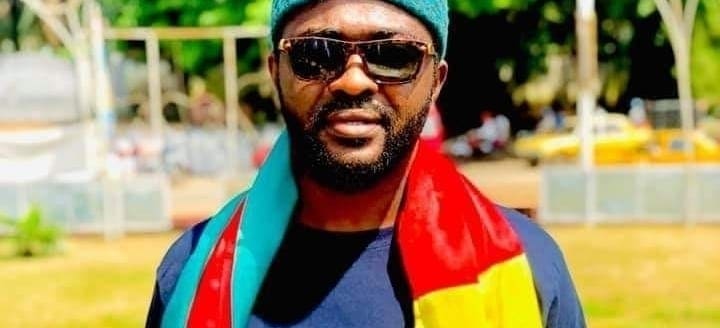 Write a letter in your own words or using the sample below as a guide to one or both government officials listed. You can also email, fax, call or Tweet them.
Click here to let us know the actions you took on Urgent Action 154.20. It's important to report because we share the total number with the officials we are trying to persuade and the people we are trying to help.
CONTACT INFORMATION
Ambassador Kerfalla Yansane
Embassy of the Republic of Guinea 2112 Leroy Pl. NW, Washington DC 20008 Phone: 202 986 4300 Contact form:
https://bit.ly/2CpLqLu
Salutation: Dear Ambassador
SAMPLE LETTER
Dear Minister, I am writing to you concerning Oumar Sylla (alias Foniké Mengué), a pro-democracy activist and mobilization coordinator for National Front for the Defense of the Constitution (FNDC), who started a hunger strike on 25 December 2020. He sent a letter the day before to the Prosecutor of Mafanco Tribunal to explain the reason for his hunger strike, saying that he was not immediately tried as is usually the case for those arrested while committing a criminal act of the sort and was instead intentionally left to languish in prison. His hunger strike is also in protest of his case not having been scheduled for trial even though the investigation was completed two months ago. Oumar Sylla has not yet been seen by a doctor. Oumar Sylla was initially charged with "unauthorized gathering, disturbance of public order, destruction of public property and endangering state security" when he was arrested on 29 September 2020 while mobilizing people to engage in a protest against President Condé's candidacy for the 18 October 2020 presidential elections. The investigation into his case concluded on 4 December 2020, and the charges were changed to "participation in a gathering likely to disturb public order". Oumar Sylla remains held in Conakry prison, in the Guinean capital. This is the second time the authorities have arbitrarily arrested and detained Oumar Sylla in an attempt to silence him, in violation of his rights to freedom of peaceful assembly and freedom of expression. I urge you to immediately and unconditionally release Oumar Sylla and ensure that the charge against him is dropped; ensure Oumar Sylla has access to adequate health care, in compliance with medical ethics, including the principles of confidentiality, autonomy and informed consent; and end the harassment, intimidation and arbitrary arrests of members of civil society and individuals for simply exercising their right to freedom of expression. Yours sincerely,
[YOUR NAME]
ADDITIONAL RESOURCES