On 11 September 2019, the Israeli Ofer Military Court in the Occupied Palestinian Territories (OPT) approved the renewal of Ayman Nasser's administrative detention for a further four months. His detention is now expected to end on 4 January 2020. Ayman Nasser has been detained since 17 September 2018, without charge or trial in Ofer prison, near the West Bank city of Ramallah. Ayman Nasser is the legal unit coordinator of Palestinian NGO Addameer Prisoner Support and Human Rights Association.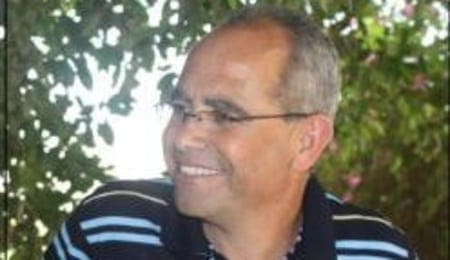 TAKE ACTION:
Write a letter in your own words or using the sample below as a guide to one or both government officials listed. You can also email, fax, call or Tweet them.
Click here to let us know the actions you took on Urgent Action 171.18. It's important to report because we share the total number with the officials we are trying to persuade and the people we are trying to help.
Major-General Nadav Padan
West Bank GOC Central Command Military Post 01149 Battalion 877 Israel Defense Forces, Israel Fax: + 972 2 530 5741 Email:
[email protected]
Dear Major-General Nadav Padan, On 8 September 2019, the office of the General Officer Commander (GOC) Central Command issued another four-month administrative detention order against Ayman Nasser, which was approved by the Ofer Military Court, near the city of Ramallah in the Occupied Palestinian Territories (OPT) on 11 September. Ayman Nasser is the legal unit coordinator of Palestinian human rights NGO Addameer Prisoner Support and Human Rights Association. According to Ayman Nasser's family, he suffers from health issues including inflammation in his colon and severe back pain due to a herniated disk in the lower back. He needs regular medical treatment and checks by specialized doctors, which he has failed to receive. Amnesty International is gravely concerned that the system of administrative detention, as practiced by Israel, violates human rights; its use may result in arbitrary detention, and if prolonged or repeated can amount to cruel, inhuman and degrading treatment or punishment. I urge you to immediately release Ayman Nasser, and all others who have been placed under administrative detention unless they are promptly charged with an internationally recognizable crime and tried in proceedings that adhere to international fair trial standards. I urge you to immediately provide Ayman Nasser access to adequate healthcare, including treatment by specialized doctors, and to take immediate steps to end the practice of administrative detention. Yours sincerely,
ADDITIONAL RESOURCES