Dual Egyptian-British national activist Alaa Abdel Fattah has been on hunger-strike since April 2, 2022, in protest of his unjust imprisonment, cruel detention conditions and denial of consular visits. In December 2021, an emergency court sentenced him and human rights lawyer Mohamed Baker to five and four years in prison, respectively, following a grossly unfair trial. They are prisoners of conscience, solely targeted for their activism, and should be immediately and unconditionally released.
TAKE ACTION: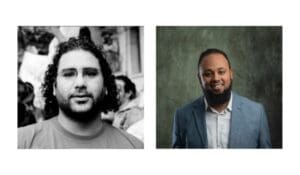 Please take action as-soon-as possible. This Urgent Action expires on July 12, 2022.
Write a letter in your own words or using the sample below as a guide to one or both government officials listed. You can also email, fax, call or Tweet them.
Click here to let us know the actions you took on Urgent Action 132.19. It's important to report because we share the total number with the officials we are trying to persuade and the people we are trying to help.
CONTACT INFORMATION
President Abdel Fattah al-Sisi
Office of the President Al Ittihadia Palace Cairo, Arab Republic of Egypt Fax +202 2391 1441 Email:
[email protected]
Twitter:
@AlsisiOfficial
SAMPLE LETTER
Dear President, I am writing to raise my concerns about the unjust imprisonment of activist
Alaa Abdel Fattah
and human rights lawyer
Mohamed Baker
, who were convicted by an emergency court in December 2021 for "spreading false news" and sentenced to five and four years in prison, respectively. They have already spent 31 months in arbitrary detention pending investigations into bogus accusations in relation to separate cases, all stemming solely from the peaceful exercise of their human rights. Alaa Abdel Fattah's health has sharply declined since he began his hunger strike on April 2, 2022, only consuming water and salt, in protest of his unjust imprisonment and cruel and inhuman prison conditions, including being banned from accessing any reading material or outdoor exercise for two and a half years. Prison and security officials only allow him monthly family visits, which are only allowed in their presence and through a glass partition, preventing any physical contact with his loved-ones. Concerns for his life have risen further after he appeared frail and seemed to have lost considerable weight during his mother's last visit on May 12, 2022. He also told his mother that he was beaten while handcuffed by the deputy prison warden at Tora Maximum Security 2 prison on May 7, 2022, for asking to be allowed to exercise outdoors. In a statement on May 15, 2022, the head of the National Council for Human Rights, a state institution, claimed having received official assurances that Alaa Abdel Fattah's rights were guaranteed. Amnesty International believes that prison officials are torturing him by intentionally keeping him in cruel and inhuman prison condition conditions, causing him severe pain and suffering, to punish him for his activism and prominent role in the January 25, Revolution of 2011. After Alaa Abdel Fattah obtained British citizenship through his British-born mother, a consular visit was formally requested in December 2021, though the Egyptian authorities' have failed to grant or even respond to the request. I urge you to release Alaa Abdel Fattah and Mohamed Baker immediately and unconditionally, quash their convictions and drop all charges against them, as they are detained solely for peacefully exercising their human rights. Pending their release, I urge you to ensure that they are held in conditions meeting international standards, provided with adequate healthcare in hospitals outside prison, protected from torture and other ill-treatment and allowed to regularly communicate with their families and lawyers. Alaa Abdel Fattah must have access to qualified health professionals providing health care in compliance with medical ethics, including the principles of confidentiality, autonomy, and informed consent and be immediately granted a consular visit in accordance with the Vienna Convention on Consular Relations. Sincerely,
[YOUR NAME]
ADDITIONAL RESOURCES