On 28 January 2021, the Peshawar High Court denied Idris Khattak's appeal to be tried in a civilian court and confirmed that the hearing will take place in a military court. There is very little information that has been shared with his lawyers or family as to where that case stands, with military courts in Pakistan notorious for shunnning transparency, due process and human rights. His whereabouts remain unknown; however, it has been recently disclosed that the espionage charges relate to a meeting between Idris and a diplomat in June 2009, well over a decade before his abduction.
TAKE ACTION: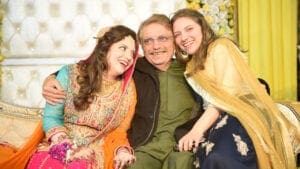 Write a letter in your own words or using the sample below as a guide to one or both government officials listed. You can also email, fax, call or Tweet them.
Click here to let us know the actions you took on Urgent Action 159.19. It's important to report because we share the total number with the officials we are trying to persuade and the people we are trying to help.
CONTACT INFORMATION
Prime Minister Imran Khan Due to postal restrictions caused by COVID-19, please only send physical mail to the Embassy
Tel: +92 51-9045265 Fax: +92 51-9215519 Email:
[email protected]
Twitter:
@ImranKhanPTI
SAMPLE LETTER
Your Excellency Prime Minister Imran Khan, I write to you to out of extreme concern for the life and safety of Muhammad Idris Khattak, a 56-year-old human rights defender and a former consultant with Amnesty International. Abducted by state authorities on 13 November 2019, no information about Idris's whereabouts was shared with his family until seven months later when authorities admitted to having him in their custody. In the time since, few developments in his case have been shared with the public. I understand that he was granted a 20-minute meeting with his daughter, Talia Khattak, on 7 October 2020. This is the only time he has been allowed contact with his family in the time since his disappearance. It is cruel to keep him apart from his family, who still do not know his current whereabouts. It is distressing to see that his case will be heard in a notoriously non-transparent military court, which he should not be tried in as a civilian, according to Pakistan's own international human rights commitments. These concerns become all the more urgent given that he may be at risk of the death penalty. I call upon your government to immediately disclose the whereabouts of Idris Khattak to his family, and that he is tried by an ordinary civilian court to rule on the lawfulness of his arrest or detention. He must be granted regular access to his lawyer and family immediately. Yours sincerely,
[YOUR NAME]
ADDITIONAL RESOURCES