Egyptian-British prisoner of conscience and prominent activist Alaa Abdel Fattah is held incommunicado, amid the authorities' refusal to allow his family or lawyer to see or contact him. In his last letter to his family on 31 October, he announced escalating his prolonged hunger strike by stopping any calorie intake on 1 November and water consumption on 6 November. After days in agony waiting for a letter from him at the gates of Wadi al-Natrun prison, on 10 November, a security officer told his mother that he is undergoing a "medical intervention". He provided no further details about his location and wellbeing and instructed her to no longer come. On 10 November, security officials denied Alaa's lawyer access to see him despite a visit authorization by the public prosecution.
TAKE ACTION: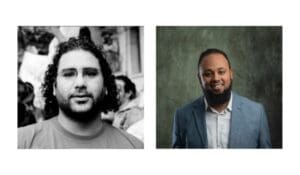 Please take action as-soon-as possible. This Urgent Action expires on January 3, 2023.
Write a letter in your own words or using the sample below as a guide to one or both government officials listed. You can also email, fax, call or Tweet them.
Click here to let us know the actions you took on Urgent Action 132.19. It's important to report because we share the total number with the officials we are trying to persuade and the people we are trying to help.
CONTACT INFORMATION
President Abdel Fattah al-Sisi
Office of the President Al Ittihadia Palace Cairo, Arab Republic of Egypt Fax +202 2391 1441 Email:
[email protected]
Twitter:
@AlsisiOfficial
SAMPLE LETTER
Dear President, I am writing to express my deep concerns for the fate of arbitrarily detained Egyptian-British activist
Alaa Abdel Fattah
and urge you for his immediate release. For over 200 days, he has been consuming only 100 calories daily to protest his unjust imprisonment and denial of consular visits. On 31 October, in a letter to his family, he announced that he was escalating his hunger strike by stopping any calorie intake on 1 November and stopping water consumption on 6 November. The authorities' have refused to either allow Alaa's family or lawyer to see or contact him or to provide detailed information about his health, fate and whereabouts. The authorities have barred any family contact since 31 October. Between 7-9 November, Laila Soueif – Alaa's mother – has been going to Wadi al-Natrun prison daily to deliver correspondence and collect a letter from her son and leaving without news. On 10 November, a security officer told her that a "medical intervention" had taken place with the knowledge of the judicial authorities but provided no further details and instructed her to no longer come to the prison. Security officers denied Alaa' lawyer access to him on 10 November, ignoring an authorization by the public prosecution issued on the evening of 9 November. Given the well-documented patterns on the denial of adequate healthcare in prison, I am concerned that medical decisions over Alaa's healthcare are not being made by independent medical professionals in compliance with medical ethics and free from coercion or interference by the authorities. Alaa Abdel Fattah was last arrested in September 2019, subjected to torture and other ill-treatment and convicted by an emergency court in December 2021 of bogus charges stemming solely from the peaceful exercise of his human rights. He is a prisoner of conscience, who should not have ever been detained. The Egyptian authorities are ultimately responsible for his life. I urge you to release Alaa Abdel Fattah and Mohamed Baker immediately and unconditionally, as they are detained solely for peacefully exercising their human rights. In the meantime, the Egyptian authorities must immediately disclose information about Alaa's health and his whereabouts, and allow his family, lawyers, and UK consular officials to immediately visit him and permit regular phone calls. The authorities must protect him from torture and other ill-treatment and urgently grant him access to adequate healthcare, at a facility of his family's choice where he can be treated by qualified medical professionals in compliance with medical ethics, including the principles of confidentiality, autonomy, and informed consent. Yours sincerely,
[YOUR NAME]
ADDITIONAL RESOURCES