Gao Zhisheng, a former prisoner of conscience and human rights lawyer, is subject to enforced disappearance. No information about his whereabouts are known since he was taken away from his home in Yulin City, Shaanxi, northwest China, on 13 August 2017. Gao Zhisheng previously shared his experience of repeated torture in detention as a result of his work, raising fears that he is at high risk of torture and other ill-treatment or even death.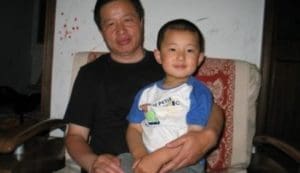 TAKE ACTION:
Write a letter in your own words or using the sample below as a guide to one or both government officials listed. You can also email, fax, call or Tweet them.
Click here to let us know the actions you took on Urgent Action 212.17. It's important to report because we share the total number with the officials we are trying to persuade and the people we are trying to help.
Minister of Public Security, Zhao Kezhi
14 Dongchanganjie, Dongchengqu Beijing Shi 100741 People's Republic of China Email:
[email protected]
Ambassador Cui Tiankai
Embassy of the People's Republic of China 3505 International Place NW, Washington DC 20008 Phone: 202 495 2266 I Fax: 202 495 2138 Email:
[email protected]
Salutation: Dear Ambassador
Dear Minister Zhao, Gao Zhisheng, an activist and human rights lawyer, has not been seen or heard from since he was first reported missing by his family on 13 August 2017. He has been subject to enforced disappearance, raising fear of torture and other ill-treatment. Local police in Jia County and Yulin City, both located in the northern Chinese province of Shaanxi, denied that he was being held in police custody and that they knew his whereabouts shortly after he was reported missing by his family. After receiving no information for over three weeks, Gao Zhisheng's family finally learned on 5 September 2017 that he had been taken to Beijing. The government official who relayed this news to his elder brother refused to provide details about Gao Zhisheng's exact whereabouts, his current condition or the grounds for his detention. On 11 November 2017, an officer of the Security Maintenance Office in Gao Zhisheng's hometown – Lu township – told a Radio Free Asia reporter that Gao was in the custody of the local national security office in Jia county and his condition was fine. However, according to Gao Zhisheng's wife, no one in the family had been told about this. A former prisoner of conscience, Gao Zhisheng previously shared his experience of previous enforced disappearance and repeated torture in detention as a result of his work, raising fears that Gao Zhisheng is at high risk of torture and other ill-treatment or even death. Therefore, I call on you to immediately and unconditionally release Gao Zhisheng if he has been detained solely for exercising his right to freedom of expression; and pending his release, immediately disclose the whereabouts of Gao Zhisheng, and ensure that he is not subjected to torture or other ill-treatment; and he has regular, unrestricted access to his family, lawyers of his choice, and medical care on request or as necessary. Yours sincerely,
ADDITIONAL RESOURCES