Human rights defender Chen Mei remains out of contact with family months after being first detained on 19 April 2020. Despite his family arranging their own lawyer to represent Chen, the authorities continue to insist on the services of a legal aid lawyer. On 6 August, it was confirmed that Chen's case had been transferred to Chaoyang District Procuratorate and that he was facing criminal charges of "picking quarrels and provoking trouble". If found guilty, he could receive a maximum sentence of five years in prison. Without access to his family or a lawyer of his choice, there are grave concerns that Chen is at risk of torture and other ill-treatment.
TAKE ACTION: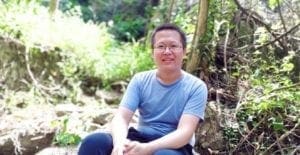 Write a letter in your own words or using the sample below as a guide to one or both government officials listed. You can also email, fax, call or Tweet them.
Click here to let us know the actions you took on Urgent Action 74.20. It's important to report because we share the total number with the officials we are trying to persuade and the people we are trying to help.
CONTACT INFORMATION
Chief Procurator Wang Xiangming Beijing Chaoyang People's Procurate 17, Daojiayuan Chaoyang Park Road Chaoyang, Beijing Shi, 100025 People's Republic of China
Ambassador Cui Tiankai
Embassy of the People's Republic of China 3505 International Place NW, Washington DC 20008 Phone: 202 495 2266 I Fax: 202 495 2138 Email:
[email protected]
[email protected]
Salutation: Dear Ambassador
SAMPLE LETTER
Dear Chief Procurator Wang, I am writing to express my ongoing concern for Chen Mei (陈玫), one of the contributors to Terminus2049 (端点星计划) who was taken away by police on 19 April 2020. Detained at Chaoyang Detention Center, Chen's family recently found out through legal aid lawyers that Chen's case has been transferred to your procuratorate on criminal charges of "picking quarrels and provoking trouble" (寻衅滋事罪) on 6 August. It is distressing to learn that, if he is found guilty of the charge, Chen Mei could face up to five years' imprisonment for peacefully expressing his right to freedom of information. I find it worrying that the authorities continue to refuse to allow Chen Mei's family to engage their own lawyer to represent him. During a call on 12 June, a police officer told Chen's family members to respect Chen's decision to apply for free legal aid service, but without access to his family Chen may not be aware that they had already arranged legal representation for him and the family cannot confirm that this was actually his decision Chen Mei's family also have voiced concerns that Chen Mei's legal-aid lawyers are withholding information about his condition. They say that the lawyers only met with Chen Mei once, when Chen Mei signed the documents to appoint them as his lawyers. The legal-aid lawyers told the family that they were unable to meet Chen Mei due to COVID-19 regulations. However, the family later found that this is not the case. No one can confirm that Chen is in good health and there are grave fears that he is at risk of torture. Chen Mei seems to have been arrested simply for collecting and archiving public information related to the COVID-19 outbreak, at a time when freedom to information is an integral part of the right to freedom of expression as recognized in Article 19 of the Universal Declaration of Human Rights (UDHR). I therefore call on you to release Chen Mei immediately and unconditionally unless there is sufficient credible and admissible evidence that he has committed an internationally recognized offense and is granted a fair trial in line with international standards; and pending his release, ensure that Chen Mei has regular, unrestricted access to family and lawyers. Yours sincerely,
[YOUR NAME]
ADDITIONAL RESOURCES