Adrian Vásquez Lagunes was diagnosed with COVID-19 on 16 June. He survived torture and 3 years unjust imprisonment in Tijuana (Northern Mexico). The authorities have failed to provide him with reparations mandated by the Baja California State Human Rights and Citizen Protection Ombudsman's Office in 2015. We are demanding that authorities urgently ensure that Adrian Vásquez receives health and social security coverage, an emergency fund, and that his full reparation package is finalized.
TAKE ACTION: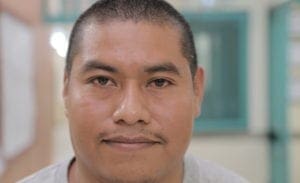 Write a letter in your own words or using the sample below as a guide to one or both government officials listed. You can also email, fax, call or Tweet them.
Click here to let us know the actions you took on Urgent Action 101.20. It's important to report because we share the total number with the officials we are trying to persuade and the people we are trying to help.
Dear Governor, I am deeply concerned to hear that Adrian Vásquez Lagunes was diagnosed with COVID-19 on 16 June. The torture he suffered at the hands of Baja California police in 2012 left him with chronic injuries in his ribs and lungs, which makes him at risk as a COVID-19 patient. The lack of reparation awarded by the government and his work as a public transport and uber driver place him and his family in a precarious economic situation to cover any medical and livelihood costs. I call on you to urgently ensure immediate economic support and health care coverage for Adrián Vasquez and his family and ensure that his full reparation package is finalized without delay. Yours sincerely,
ADDITIONAL RESOURCES