Three Syrian refugees from Daraa governorate in southern Syria, Ahmad Al Waked, Tarek Al A'lo, and Fares Al Zo'bi, are at risk of forced deportation to Syria after General Security detained them at Beirut International Airport on September 13, 14, and 16, 2021 respectively. Since then, the three detainees have been held in incommunicado detention.
TAKE ACTION: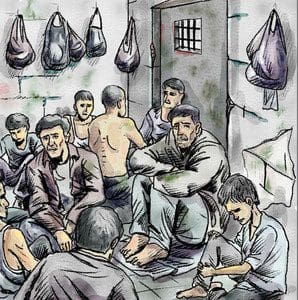 Please take action as-soon-as possible. This Urgent Action expires on November 25, 2021.
Write a letter in your own words or using the sample below as a guide to one or both government officials listed. You can also email, fax, call or Tweet them.
Click here to let us know the actions you took on Urgent Action 101.21. It's important to report because we share the total number with the officials we are trying to persuade and the people we are trying to help.
CONTACT INFORMATION
SAMPLE LETTER
Dear Major General Abbas Ibrahim, Three Syrian refugees from Daraa governorate in southern Syria,
Ahmad Al Waked, Tarek Al A'lo,
and
Fares Al Zo'bi,
were departing Lebanon on September 13, 14, and 16, 2021 respectively when General Security officers at Beirut International Airport arrested them. Since then, their families in Syria have lost contact with them. According to information obtained by Amnesty International, a human rights lawyer has been seeking to follow up on their cases, but his requests to General Security to meet the three men, as well as to obtain from them signed power of attorney documents, have been refused or ignored to date. According to the lawyer, General Security officers informed him that Ahmad Al Waked and Tarek Al A'lo were being detained at the Information Unit at the General Directorate of the General Security in Beirut, while Fares Al Zo'bi was transferred to the Lebanese Army Military Police. The Lebanese Army however told the lawyer on September 21, 2021, that he was not in their custody. As such Fares Al Zo'bi has been subjected to enforced disappearance and is at heightened risk of torture and other ill-treatment. We call on you Major General Abbas Ibrahim, to ensure these three men are not deported to Syria as no part of the country is currently safe for returns, and that they be released or charged with a crime recognized under international law. Furthermore, General Security must immediately reveal the whereabouts of Fares Al Zo'bi, and ensure that the three men have immediate access to legal representation and to their families as dictated by Article 47 of Code of Criminal Procedure. Sincerely,
[YOUR NAME]
ADDITIONAL RESOURCES