Uyghur religious scholar Aimidoula Waili and his friend Nuermaimaiti Ruze are at high risk of forcible repatriation to China following their arrest in November 2020. Since this time, they have been held in Jeddah Dhahban Central Prison, Saudi Arabia, without any reason for their arrest or any charges presented to them. On March 16, 2022, the two Uyghur men were transferred from Jeddah to Riyadh, a move believed to signal their imminent extradition to China, where it is highly likely that they will be subjected to arbitrary detention and torture. The Saudi authorities must immediately halt their extradition, which would amount to refoulment.
TAKE ACTION: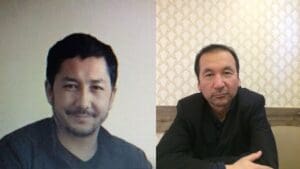 Please take action as-soon-as possible. This Urgent Action expires on May 20, 2022.
Write a letter in your own words or using the sample below as a guide to one or both government officials listed. You can also email, fax, call or Tweet them.
Click here to let us know the actions you took on Urgent Action 27.22. It's important to report because we share the total number with the officials we are trying to persuade and the people we are trying to help.
CONTACT INFORMATION
His Majesty King Salman bin Abdul Aziz Al Saud
Office of His Majesty the King Royal Court, Riyadh Kingdom of Saudi Arabia Fax: +966 11 403 3125, Twitter:
@KingSalman
Copies to: Minister of Justice Twitter:
@MojKsa
SAMPLE LETTER Your Excellency, I am writing to express my grave concern for religious scholar
Aimidoula Waili
(also known as Hamdullah Veli) and his friend
Nuermaimaiti Ruze
, (also known as Nur Muhammed Rozi) who have been detained since November 20, 2020, in Jeddah Dhahban Central Prison, Saudi Arabia. With no reasons given to their detention, it is alarming that they were transferred to Riyadh on March 16, a move believed to signal their imminent extradition to China. The two Uyghur men must not be extradited as they would be at high risk of arbitrary detention and torture or other ill-treatment once they are back in China, as evidenced by the Chinese government's treatment of the minority group. Your government must refrain from extraditing the two Uyghur men as this would amount to a violation of Saudi Arabia's non-refoulement obligations. There is now ample evidence, including leaked government documents, hundreds of testimonies, as well as drone videos and satellite imagery that the Chinese government has committed at least the crimes against humanity of imprisonment, torture and persecution against Uyghurs and other predominantly Muslim ethnic minorities in Xinjiang on the basis of their religion and ethnicity. The Chinese government has gone to great lengths to cover up the human rights violations taking place in Xinjiang, and to prevent members of the Uyghur diaspora from speaking up about them. To that end, the Chinese government has been requesting extradition of many Uyghur people living abroad branding them "terrorist" or "extremist" simply for their peaceful activism. Chinese law defines "terrorism" and "extremism" in an overly broad and vague manner, and these laws have been used to crack down on Uyghurs and other Muslim ethnic minorities. I am highly distressed to have learned that if extradited to China, Aimidoula Waili and Nuermaimaiti Ruze will be at real risk of arbitrary detention and torture and their extradition would violate the Kingdom's obligations under international law. I therefore urge you to immediately halt the extradition of Aimudoula Waili and Nuermaimaiti Ruze to China, and release them unless there is sufficient, credible, and admissible evidence that they have committed an internationally recognizable offence. Sincerely,
[YOUR NAME]
ADDITIONAL RESOURCES