The Omani Internal Security Agency has subjected Masoud Ali Abdullah al-Shahi, a member of the Shuhuh tribe, to an enforced disappearance, a crime under international law since his arbitrary arrest on December 19, 2021. His whereabouts are unknown, and he is at risk of torture or ill-treatment. Amnesty International urges the Omani authorities to disclose Masoud Ali Abdullah al-Shahi's whereabouts and release him immediately.
TAKE ACTION: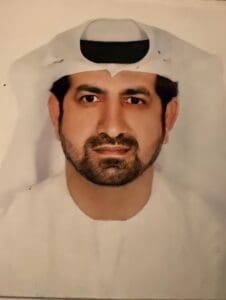 Please take action as-soon-as possible. This Urgent Action expires on April 20, 2022.
Write a letter in your own words or using the sample below as a guide to one or both government officials listed. You can also email, fax, call or Tweet them.
Click here to let us know the actions you took on Urgent Action 16.22. It's important to report because we share the total number with the officials we are trying to persuade and the people we are trying to help.
CONTACT INFORMATION
Hamood bin Faysal al-Busaeedi Ministry of Interior al-Wazarat St., 3415 Way al-Khuwayr, Muscat, Sultanate of Oman Email:
[email protected]
Twitter:
@moigovom
Ambassador Moosa Hamdan Al Tai Embassy of the Sultanate of Oman 2535 Belmont Rd NW, Washington DC 20008 Phone: 1 202 387 1981 I Fax: 1 202 745 4933 Email:
[email protected]
Twitter:
@OmanEmbassyUSA
SAMPLE LETTER Your Excellency, The Omani Internal Security Agency, which is in charge of the national security in the country, has been holding
Masoud Ali Abdullah al-Shahi
, a member of the Shuhuh tribe, in an unknown place of detention, thus subjecting him to enforced disappearance, a crime under international law, as recognized by the International Convention for the Protection of All Persons from Enforced Disappearance, to which Oman is a state party. He is at risk of torture and ill-treatment, and even death. On December 19, 2021, Masoud Ali Abdullah al-Shahi went to the police station in the town of Dibba al-Baya, Musandam governorate, Oman, with his wife and three of their children to collect ID cards for their children. His wife stayed in the car outside the police station. At the station, police officers acting under orders of officers from the Internal Security Agency, detained Masoud Ali Abdullah al-Shahi without presenting a warrant or any other legal document, then searched his car and confiscated his phone. His family was not informed about the reason for his arrest, and they have not heard from him since that day. Masoud Ali Abdullah al-Shahi is a relative of one of the members of the Shuhuh tribe previously subjected to an unfair trial. Trial documents revealed that the authorities had targeted the individuals based on their online browsing habits in relation to Oman's Musandam province and the Shuhuh tribe that lives there. On January 24, 2022, Amnesty International wrote to the Omani Human Rights Commission seeking their assistance in confirming Masoud Ali Abdullah al-Shahi's whereabouts, the reason for his arrest and any charges he may be facing. They have yet to respond. In light of the above, we urge you to immediately release Masoud Ali Abdullah al-Shahi, unless he is promptly charged with a recognizable criminal offence, in accordance with international law and standards. Pending his release, we urge you to disclose his whereabouts and to provide him with prompt and regular access to his family, lawyer, and any medical attention he may require and ensure that he is protected from torture and other ill-treatment. Sincerely,
[YOUR NAME]
ADDITIONAL RESOURCES