On April 5, 2021 Abdulrahman al-Sadhan, a 37-year old Red Crescent worker, was sentenced by the Specialized Criminal Court in Riyadh to 20 years in prison to be followed by a 20-year travel ban on charges relating to the peaceful exercise of his right to freedom of expression, and following a trial marred by violations, including possible torture used to extract a "confession". The Saudi authorities must grant Abdulrahman al-Sadhan's immediate and unconditional release.
TAKE ACTION: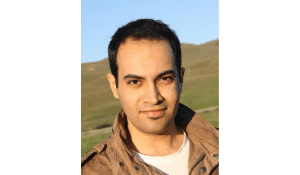 Write a letter in your own words or using the sample below as a guide to one or both government officials listed. You can also email, fax, call or Tweet them.
Click here to let us know the actions you took on Urgent Action 50.21. It's important to report because we share the total number with the officials we are trying to persuade and the people we are trying to help.
CONTACT INFORMATION
His Majesty King Salman bin Abdul Aziz Al Saud Office of His Majesty the King Royal Court, Riyadh Kingdom of Saudi Arabia Fax: +966 11 403 3125 (please keep trying) Twitter:
@KingSalman
SAMPLE LETTER
Your Majesty King Salman bin Abdul Aziz Al Saud, On March 12, 2018, state security forces arrested Saudi national
Abdulrahman al-Sadhan
from his place of work at the Saudi Arabian Red Crescent Society in Riyadh, the Saudi capital. They failed to present a warrant, confiscated his phone, and took him to an unknown location. After almost two years of no contact whatsoever, Abdulrahman al-Sadhan was finally allowed to call his family for the first time on February 12, 2020, wherein he mentioned being detained at al-Ha'ir prison, located approximately 25 miles south of Riyadh. On March 3, Abdulrahman al-Sadhan attended his first secret hearing at the Specialised Criminal Court (SCC), without legal representation and in the absence of his father, who had been assisting his legal defence. He was charged on the basis of a series of satirical tweets from an account the prosecution accused him of running, and a so-called "confession" extracted under duress. After a series of hearings, the SCC sentenced Abdulrahman al-Sadhan on April 5, 2021 to 20 years in prison, to be followed by a 20-year travel ban. The verdict was announced in a closed session, without the presence of his lawyer or father. Abdulrahman Al-Sadhan plans to appeal the verdict. I urge you to release Abdulrahman al-Sadhan immediately and unconditionally as he was sentenced to a lengthy prison sentence on charges related solely to the peaceful exercise of his right to freedom of expression. Furthermore, I call on you to order an independent and effective investigation into Abdulrahman al-Sadhan's two-year enforced disappearance and his claims before the court that he was tortured and otherwise ill-treated, and to provide a remedy for Abdulrahman al-Sadhan, including by holding those suspected of responsibility accountable in fair trials. Sincerely,
[YOUR NAME]
ADDITIONAL RESOURCES