Following his arrest on 1 February, researcher and master's student Ahmed Samir Santawy was subjected to enforced disappearance for five days. During this time, security forces beat him and kept him blindfolded, while interrogating him about his social media engagement and academic research. On 6 February, the Supreme State Security Prosecution ordered his detention pending investigations into terrorism-related charges. He has been denied contact with his family, raising concerns about his wellbeing and health amid COVID-19 outbreaks in Egypt's overcrowded and unhygienic prisons. He must be immediately and unconditionally released.
TAKE ACTION: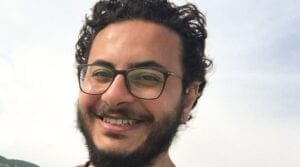 Write a letter in your own words or using the sample below as a guide to one or both government officials listed. You can also email, fax, call or Tweet them.
Click here to let us know the actions you took on Urgent Action 15.21. It's important to report because we share the total number with the officials we are trying to persuade and the people we are trying to help.
CONTACT INFORMATION
Public Prosecutor Hamada al-Sawi
Office of the Public Prosecutor Madinat al-Rehab Cairo, Arab Republic of Egypt Fax: +202 2577 4716 Email:
[email protected]
Twitter:
@EgyptianPPO
Ambassador Yasser Reda
Embassy of the Arab Republic of Egypt 3521 International Ct NW, Washington DC 20008 Phone: 202 895 5400 I Fax: 202 244 5131 Email:
[email protected]
Twitter:
@EgyptEmbassyUSA
Salutation: Dear Ambassador
SAMPLE LETTER
Dear Counselor, I am writing to express concern about the arbitrary detention of 29-year-old researcher and anthropology master's student Ahmed Samir Santawy. Ahmed Samir Santawy was arrested on 1 February after he presented himself at the office of the National Security Agency (NSA), a specialized police force, in New Cairo, in response to a verbal summons. He was subjected to enforced disappearance until 6 February, when he was brought to the SSSP for questioning. He told the prosecutor that during this period he was held without access to his family or lawyer in three separate locations. He said he was blindfolded and punched in the head and stomach during questioning at the NSA office in the Fifth Settlement Police Station. NSA interrogators focused on his studies and involvement in an anti-government Facebook page. The prosecutor failed to order investigations into his allegations of being forcibly disappeared and beaten, and instead questioned him about this academic work and ordered his detention for 15 days pending investigations into charges of "membership in a terrorist group", "spreading false news" and "using a social media account to spread false news" in Case No.65/2021. The SSSP based its accusations on a Facebook post deemed critical of the authorities that Ahmed Samir Santawy denied authoring, as well as a file prepared by the NSA, which Ahmed Samir Santawy and his lawyers were not allowed to review. Ahmed Samir Santawy is currently held at Liman Tora Prison in the south of Cairo, without access to his family or lawyers. His detention without contact with the outside world raises concerns about his health and wellbeing. He also has a history of mental health concerns, which may be exacerbated in prison particularly in the absence of adequate mental health care. I ask you to immediately and unconditionally release Ahmed Samir Santawy and open a prompt, independent, impartial, and effective investigation into his allegations of being forcibly disappeared and beaten. Pending his release, he must be granted immediate and regular access to his family and lawyers and provided with adequate health care. Yours sincerely,
[YOUR NAME]
ADDITIONAL RESOURCES