On 14 January 2023, Moroccan security officers detained Saudi citizen Hassan Al Rabea at Marrakesh airport at the request of Saudi Arabia who has charged him with terrorism- related crimes. He remains in detention in Rabat, the capital, and is at risk of forcible return to Saudi Arabia where he could face serious human rights violations, including torture and other ill-treatment. The Moroccan authorities must release him and under no means carry out his extradition request.
TAKE ACTION: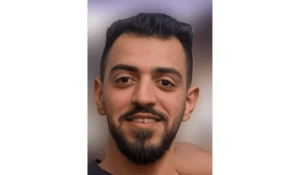 Please take action as-soon-as possible. This Urgent Action expires on March 28, 2023.
Write a letter in your own words or using the sample below as a guide to one or both government officials listed. You can also email, fax, call or Tweet them.
Click here to let us know the actions you took on Urgent Action 12.23. It's important to report because we share the total number with the officials we are trying to persuade and the people we are trying to help.
CONTACT INFORMATION
Head of Government of the Kingdom of Morocco
M. Aziz Akhannouch Palais Royal- Touarga Rabat, Morocco Fax: +212537771010 Twitter:
@ChefGov_ma
/ Facebook:
@cg.gov.ma
Her Highness Princess Lalla Joumala
Embassy of the Kingdom of Morocco 3508 International Drive NW Washington, DC 20008 Phone: 202 462 7979 I Fax: 202 462 7643 Email:
[email protected]
Twitter:
@morocco_usa
Salutation: Your Highness
SAMPLE LETTER
Your Excellency, On 14 January 2023, Saudi citizen
Hassan Al Rabea
was arrested at Marrakesh airport in Morocco on his way to Türkiye. He was arrested at the request of Saudi Arabia who charged him with "collaborating with a terrorist by assisting him with illegally exiting the Kingdom" of Saudi Arabia. This is allegedly in relation to him trying to help one of his brothers escape the state. He is currently being held in Rabat's Tiflet 2 prison pending an advisory opinion from Rabat's Court of Cassation. If deported, Hassan Al Rabea faces a very credible risk of torture and ill-treatment, persecution, as well as a grossly unfair trial before the Specialized Criminal Court (SCC). In November 2022, an SCC judge convicted Hassan Al Rabea's older brother on terrorism charges and used his discretionary powers to sentence him to death, even though the prosecution had not demanded a death penalty. Two of his cousins were executed last year. I appeal to you to immediately release Hassan Al Rabea and under no circumstances deport him to Saudi Arabia where he would be at real risk of serious human rights violations. This is in line with Morocco's obligations under international customary law and the Convention against Torture and Other Cruel, Inhuman or Degrading Treatment or Punishment not to transfer anyone to another State where there are substantial grounds for believing that he would be in danger of being subjected to torture. Yours sincerely,
[YOUR NAME]
ADDITIONAL RESOURCES