On March 2, 2022, prominent lawyer Abderrazak Kilani, former president of the Tunisian Bar Association, was jailed by a military court. His prosecution stems from a verbal exchange on January 2, 2022, between him and police officers as they barred him from entering a hospital to visit his arbitrarily detained client, former Justice Minister Noureddine Bhiri. Abderazzak Kilani is accused of disturbing the public order, insulting state officials, and obstructing the work of others. He faces up to seven years imprisonment if convicted. The authorities must immediately release Abderrazak Kilani and drop the baseless charges against him and stop prosecuting civilians before military courts.
TAKE ACTION: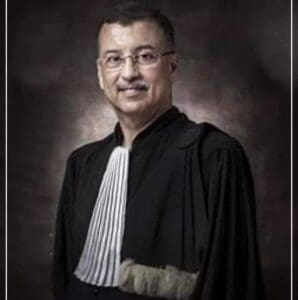 Please take action as-soon-as possible. This Urgent Action expires on May 13, 2022.
Write a letter in your own words or using the sample below as a guide to one or both government officials listed. You can also email, fax, call or Tweet them.
Click here to let us know the actions you took on Urgent Action 26.22. It's important to report because we share the total number with the officials we are trying to persuade and the people we are trying to help.
CONTACT INFORMATION
SAMPLE LETTER Your Excellency, I wish to express my grave concern over the arbitrary detention and prosecution of lawyer
Abderrazak Kilani
by the Military Court of First Instance in Tunis. Civilians should never be prosecuted before military courts, as per international law that Tunisia has ratified. In addition, his detention is an assault on the right to legal representation as he was not only prevented from seeing his client but also prosecuted for trying to do so. On January 21, 2022, a military prosecutor charged Abderazzak Kilani with participating in a gathering that disturbs public order, insulting state officials, and obstructing the work of others, under Penal Code articles 79, 125 and 136 respectively. The charges are based on remarks made by Abderrazak Kilani to the police officers who barred him from entering Bougatfa Hospital, Bizerte, a city in the north of Tunis, on January 2, 2022, to visit his client, former Justice Minister, Noureddine Bhiri who had been transferred to the hospital by the authorities, a few days after his arbitrary arrest. Amnesty International has reviewed a video of the incident and considers neither Abderrazak Kilani's actions nor his words to constitute threats, incitement to violence, or obstruction of police work. Instead, the video shows him calling on the police to uphold the law and not to expose themselves to potential prosecution for following what he considered unlawful orders to deny him access to his client. At a hearing on March 2, 2022, an investigative judge at the Military Court of First Instance in Tunis ordered Abderazzak Kilani's imprisonment in Mornaguia prison, pending further investigation and potential trial. He faces up to seven years imprisonment if convicted. Abderazzak Kilani's prosecution by a military court violates Article 14 of the International Covenant on Civil and Political Rights, which Tunisia has ratified. That article guarantees the right to "a fair and public hearing by a competent, independent and impartial tribunal established by law." His zealous prosecution also undermines his rights to freedom of expression lawyer seeking to have access to his client. I urge you to immediately ensure the release of Abderazzak Kilani and end his prosecution. I also call on the Tunisian authorities to end entirely the practice of prosecuting civilians before military courts. Sincerely,
[YOUR NAME]
ADDITIONAL RESOURCES