Detained labor rights activist Bakhtiar Rahimi, from Iran's Kurdish minority, was arrested on 27 November 2019 in Marivan, Kurdistan province. Bakhtiar Rahimi has serious heart and kidney conditions for which he needs daily medication. The Iranian authorities have denied him access to a lawyer and permitted him only one very brief phone call to his family since his arrest.
TAKE ACTION: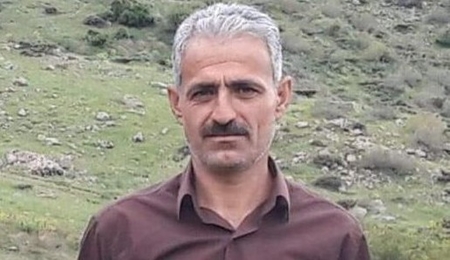 Write a letter in your own words or using the sample below as a guide to one or both government officials listed. You can also email, fax, call or Tweet them.
Click here to let us know the actions you took on Urgent Action 176.19. It's important to report because we share the total number with the officials we are trying to persuade and the people we are trying to help.
Prosecutor General of Sanandaj Mohammad Jabbari c/o Permanent Mission of Iran to the UN Chemin du Petit-Saconnex 28 1209 Geneva, Switzerland
H.E. Majid Takht Ravanchi
Permanent Mission of the Islamic Republic of Iran 622 Third Avenue, 34th Floor New York, NY 10017 Phone: 212 687-2020 I Fax: 212 867 7086 Email:
[email protected]
Twitter:
@Iran_UN
Salutation: Dear Ambassador
Dear Mr. Mohammad Jabbari, Kurdish labor rights activist Bakhtiar Rahimi, aged 45, was arrested at his place of work in Marivan, Kurdistan province, on 27 November 2019 by security forces, and forcibly disappeared until around 11 December 2019, when he was permitted to make a very brief phone call to his family. During this call, he was able only to say that he was being held in a ministry of intelligence detention facility in Sanandaj, Kurdistan province, before the phone was cut. He has not been able to speak to them again and has been denied contact with a lawyer since his arrest. Following his arrest, Bakhtiar Rahimi's family visited the ministry of intelligence office in Marivan multiple times to inquire about his fate and whereabouts, but officials there refused to provide them with any information and threatened them with violence. On one occasion, officials told them they would be shot if they returned. In the weeks following his arrest, a post on a pro-government Telegram channel named Bakhtiar Rahimi among a number of individuals arrested in relation to the nationwide protests that began on 15 November 2019 and alleged that they had ties to Kurdish opposition groups and had "confessed" to harming and killing some of the people in the protests. The Iranian authorities have a track record of attempting to link Kurdish civil society activists to Kurdish opposition groups and of obtaining forced "confessions" under torture or other ill-treatment to convict individuals in unfair trials. Bakhtiar Rahimi suffers from serious heart and kidney conditions for which he requires daily medication and the regular care and monitoring of a specialist doctor. Earlier this year, Bakhtiar Rahimi suffered a heart attack. He also requires daily medication for high blood pressure. I call on you to release Bakhtiar Rahimi immediately and unconditionally as he has been arbitrarily detained for exercising his right to freedom of peaceful assembly. Pending this, I ask you to ensure that he is protected from torture and other ill-treatment, provided urgently with any medical care and medication he may require, and given access to his family and a lawyer of his choosing. Yours sincerely,
ADDITIONAL RESOURCES