On 13 April, Chechnya's Head Ramzan Kadyrov posted a video on Instagram in which he issued a death threat aimed at Russian journalist Elena Milashina. The threat followed the publication of her article about the spread of COVID-19 in Chechnya. She is in grave danger and Russian authorities must take urgent steps to ensure her safety.
 TAKE ACTION: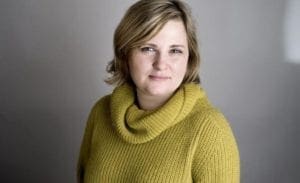 Write a letter in your own words or using the sample below as a guide to one or both government officials listed. You can also email, fax, call or Tweet them.
Click here to let us know the actions you took on Urgent Action 57.20. It's important to report because we share the total number with the officials we are trying to persuade and the people we are trying to help.
Vladimir Vladimirovich Putin
President of the Russian Federation
Due to postal restrictions caused by COVID-19, please only send physical mail to the Embassy
Fax: +7 495 9102134 Email:
http://en.letters.kremlin.ru/
Twitter:
@KremlinRussia
Ambassador Anatoly Antonov
Embassy of the Russian Federation 2650 Wisconsin Ave. NW, Washington DC 20007 Phone: 202 298 5700 I Fax: 202 298 5735 Email:
[email protected]
Twitter:
@RusEmbUSA
Facebook:
@RusEmbUSA
Instagram:
@RusEmbUSA
Salutation: Dear Ambassador
Dear President Putin, I am writing to express my grave concern regarding the death threat posted on Instagram by the Head of Chechnya Ramzan Kadyrov on 13 April. The threat is aimed at Novaya Gazeta journalist Elena Milashina and came as a reaction to her article, published in Novaya Gazeta on 12 April, regarding the authorities' response to the COVID-19 pandemic in Chechnya. Ramzan Kadyrov accused Novaya Gazeta and its journalists of being "puppets of the West" and directly appealed to the Presidential administration and the Federal Security Service (FSB) "to stop those non-humans who are writing and provoking our people." He further alluded that unless they do it, someone in Chechnya would have to commit a crime to silence the journalist. I am concerned that the Presidential Press Secretary dismissed those very real and serious threats as "nothing out of the ordinary" and a mere "emotional" reaction "which is understandable in such a (COVID-19 pandemic) situation." Moreover, the Prosecutor General's office ordered that Elena Milashina's article be removed from the Novaya Gazeta website. This is not the first time that threats and attacks against human rights defenders and journalists in Russia are being neglected and even condoned by the authorities. This is a violation of Russia's international human rights obligations to protect human rights defenders and journalists and to promote freedom of expression. I call on you to publicly condemn the threats against Elena Milashina and take meaningful steps to ensure that this does not happen again and that Elena Milashina is safe; and to uphold the right of journalists to investigate and report on the COVID-19 pandemic and to protect the right to freedom of expression and information. Yours sincerely,
ADDITIONAL RESOURCES