The following information is based on the Amnesty International Report 2022/23. This report documented the human rights situation in 149 countries in 2022, as well as providing global and regional analysis. It presents Amnesty International's concerns and calls for action to governments and others.
Overview
The USA re-engaged with international human rights institutions when it was reviewed by the UN CERD Committee for the first time since 2014. In its concluding observations, the Committee commented upon the lack of progress by the USA on several issues, including the prevalence of hate crimes, gun violence, excessive use of force by law enforcement and violence against women. Courts limited human rights protections by striking down abortion rights and gun regulations and preventing the administration from ending exclusions of asylum seekers at the US-Mexico border.
Key issues
The USA re-engaged with international human rights institutions when it was reviewed by the UN CERD Committee for the first time since 2014. In its concluding observations, the Committee commented upon the lack of progress by the USA on several issues, including the prevalence of hate crimes, gun violence, excessive use of force by law enforcement and violence against women. Courts limited human rights protections by striking down abortion rights and gun regulations and preventing the administration from ending exclusions of asylum seekers at the US-Mexico border.
In June, the US Supreme Court ended federal protections for abortion rights by overturning Roe v. Wade, reversing nearly 50 years of jurisprudence. Many states immediately moved to implement standing or new laws to ban entirely or severely curtail access to abortion. At least one state subsequently arrested and prosecuted a woman who aided a self-managed abortion.
Several state legislatures passed laws to protect the right to abortion and increase access to abortion. President Biden signed executive orders in July and August that further promote access to medical abortion and support those travelling between states to access abortion services, among other mechanisms to promote reproductive rights. In August, in the first popular vote on abortion since the US Supreme Court decision, Kansas voters overwhelmingly rejected a state amendment to restrict abortion. During the November elections, voters in California, Michigan and Vermont passed ballot initiatives providing abortion protection, while voters in Kentucky and Montana rejected further abortion restrictions.
Indigenous women continued to experience disproportionately high levels of rape and sexual violence and lacked access to basic post-rape care, while also experiencing high rates of disappearances and killings. The exact number of Indigenous women victims of violence or who went missing remained unknown as the US government did not collect data or adequately coordinate with tribal governments.
Congress passed, and President Biden signed into law, the previously lapsed Violence Against Women Act (VAWA), the main funding mechanism for preventing and responding to violence against women. VAWA includes new provisions that restore limited criminal jurisdiction in certain circumstances over non-Native perpetrators of sexual violence against Native women. Even though 96% of Indigenous survivors of sexual violence have experienced sexual violence by at least one non-Indigenous partner, current US law continues to restrict local tribal governments from prosecuting such cases, effectively creating a system in which non-Indigenous perpetrators of sexual violence are never tried.
The Biden administration directed government agencies to protect LGBTI families and children from attacks on their healthcare, address impacts of state laws that target LGBTI students and lead an initiative to reduce the risk of exposure to so-called "conversion therapy". Additionally, the Department of State announced that US passport holders could apply to self-select their gender without providing medical documentation. Applicants may now choose "X" as their gender marker. The Respect for Marriage Act was enacted in December, providing some federal protection for same-sex marriages.
Individual states continued to introduce anti-LGBTI bills at record levels. Notably, Florida passed a bill prohibiting any instruction or discussion of sexual orientation or gender identity for students between kindergarten and third grade, where students are predominantly under 10 years old. Additionally, states introduced dozens of bills focused on restricting gender-affirming healthcare access for trans youth. Arizona passed a bill that prohibits gender-affirming surgery before the age of 18. The Texas Supreme Court allowed the state to investigate gender-affirming care for trans youth as child abuse.
The Migrant Protection Protocols (MPP) and Title 42 of the US Code continued to drastically limit access to asylum at the US-Mexico border. The Biden administration attempted to terminate both programmes, but federal courts ordered them to continue throughout 2022. These programmes resulted in irreparable harm to tens of thousands of asylum seekers by expelling them to danger in Mexico or to their countries of origin. Under Title 42, there was no access to asylum or screenings for risk. Under the MPP, asylum seekers were forced to navigate the asylum system while remaining in Mexico.
US authorities subjected Haitian asylum seekers to arbitrary detention and discriminatory and humiliating ill-treatment that amounted to race- and migration-related torture, rooted in systemic anti-Black discrimination.1 The US administration designated Temporary Protected Status for Cameroonian, Ethiopian, South Sudanese, Sudanese and Ukrainian nationals, providing protection from removal from the USA. The US administration implemented a pilot private sponsorship programme, enabling communities to directly resettle refugees through the US Refugee Admissions Program.
Congress failed to pass the Afghan Adjustment Act, leaving Afghan evacuees in a precarious situation, as they were admitted under only a temporary status conferred by humanitarian parole.
Authorities continued a system of arbitrary, mass immigration detention, with funding to detain 34,000 people daily in 2022. The multi-billion dollar industry of using private prisons to detain people seeking safety continued, while the use of surveillance-based alternatives to detention, such as electronic monitoring, were utilized on nearly 285,000 families and individuals.
More than 75 protesters were arrested in connection with protests following the death in June of Jayland Walker, a Black man who was fatally shot by police 46 times in Akron, Ohio. Local community organizers and activists organized protests and held events demanding police accountability. Local authorities issued a curfew in Downtown Akron that remained in effect for two weeks following Jayland Walker's death.
Lawmakers in Congress and at least 11 states introduced at least 16 bills limiting freedom of assembly, with two states enacting such bills into law in 2022. Proposed legal restrictions on freedom of assembly included creating a new federal offence for blocking an interstate highway during a protest and, at state level, introducing increased penalties for acts of civil disobedience relating to infrastructure projects such as pipelines, obstructing roads, and defacing monuments or public property.
At least 1,093 people were killed by police using firearms in 2022. The limited public data available suggested that Black people were disproportionately impacted by police use of lethal force.
The US Department of Justice failed to accurately document the number of people who died in custody, as required by the 2013 Death in Custody Reporting Act, announcing that it had undercounted the number of deaths in prisons, jails and during arrests by 990 people in fiscal year 2021.
The US Senate failed to introduce the George Floyd Justice in Policing Act which was passed by the House in 2021. The bill would address a wide range of policies and issues regarding policing practices and law enforcement accountability, which were demanded during widespread protests in 2020.
Following its review of the USA, the CERD Committee expressed concern over the use of excessive or deadly force by law enforcement officials against racial and ethnic minorities, and the continued impunity for abuses by police officers. It recommended a review of federal and state laws regulating the use of lethal force to ensure alignment with international law and standards and to create or strengthen independent oversight bodies to ensure accountability.
While abolition bills were introduced in multiple states and at the federal level during the 2021-2022 legislative session, no bill was passed in any of these jurisdictions. However, the Governor of California signed the Racial Justice for All Act which applies the 2020 Racial Justice Act retroactively. The 2020 law allows for a person charged or convicted of a crime to challenge racial bias in their case. It could offer relief to some of the 682 people on California's death row in 2022.
In July, the Oklahoma Court of Criminal Appeals set execution dates for 25 of the state's 43 people on death row, scheduling nearly an execution a month from August 2022 through to December 2024. If carried out, Oklahoma would execute 58% of those on the state's death row. Alabama and South Carolina continued to attempt to restore methods of executing people that would be cruel under international standards, such as gas chambers or firing squads, respectively.
Thirty-five Muslim men remained arbitrarily and indefinitely detained in the detention facility at the US naval base in Guantánamo Bay, Cuba, in violation of international law. The Biden administration made little progress in closing the facility, despite its intention to do so.
In 2022, nine detainees held in Guantánamo Bay were approved for transfer by the Periodic Review Board, bringing to 20 the number of detainees remaining at the facility without charge after being cleared for transfer, some for over a decade. Another detainee who had pleaded guilty to the charges against him and served his sentence also remained detained. Three detainees were transferred from the facility in 2022. The remaining detainees did not have access to adequate medical treatment, and survivors of torture and other ill-treatment by US agents were not given adequate rehabilitative services.
Ten detainees continued to face charges in the military commission system, in breach of international law and standards relating to fair trials, and could face the death penalty if convicted. The use of capital punishment in these cases, after proceedings that did not meet international standards, would constitute arbitrary deprivation of life.
The trials of those accused of crimes related to the 11 September 2001 attacks remained stalled, after repeated suspensions in recent years. Military commission prosecutors attempted to negotiate guilty plea agreements with some of those charged.
More than a decade after dozens of detainees were held in a CIA-operated secret detention system – authorized from 2001 to 2009 – no one had been brought to justice for the crimes under international law and systematic human rights violations committed under that programme, including enforced disappearance, torture and other ill-treatment. The Senate Intelligence Committee's report on CIA torture remained classified, years after the limited investigations conducted into those crimes were closed without charges being brought against anyone.
Gun violence remained widespread throughout the country and authorities released figures showing that nearly 49,000 people were killed in 2021, based on early official estimates, continuing a sharp increase in firearm-related deaths during the Covid-19 pandemic. Gun violence became the leading cause of death among children and teenagers for the first time in the 40 years that such data has been collected.
Increased unregulated gun acquisition and possession combined with rising political extremism, xenophobia and racism led to a number of mass killings. In May, an 18-year-old targeted a Black neighbourhood grocery store in Buffalo, New York, killing 10 people. Weeks later, another 18-year-old killed 21 people at an elementary school in Uvalde, Texas; 19 of the victims were children. In July, a 21-year-old man opened fire on a crowd celebrating Independence Day in Highland Park, Illinois, killing seven people.
In June, the US Supreme Court issued an opinion on its first case regarding gun rights in over a decade. It ruled New York's 100-year-old law requiring a licence to carry concealed weapons in public, as well as similar laws in seven other large population states, unconstitutional.
Congress passed the first law regulating elements of firearm acquisition, possession and use in nearly 30 years. The Bipartisan Safer Communities Act includes provisions for funding for state crisis intervention protection orders and community-based gun violence intervention programmes, protections for victims of domestic violence and an enhanced review process for gun purchasers under 21 years old. It also establishes straw purchasing (acquiring a firearm on behalf of someone who cannot legally do so or for someone who does not want their name associated with the purchase) and gun trafficking as federal criminal offences. The law represented progress but failed to enhance basic critical firearm safeguards like universal background checks on all gun purchases or bans on assault weapons and large-capacity magazines, among others.
The US government continued to use lethal force in countries around the world, including with armed drones. The government continued to withhold information regarding the legal and policy standards and criteria applied by US forces when using lethal force. Authorities also failed to provide justice, truth and reparation for past civilian killings.
The Biden administration commenced a review of lethal force policies and, in September, released a new Civilian Harm Mitigation Response and Action Plan, which set forth a plan for the Department of Defense to develop practices and procedures to better protect civilians and improve investigations of civilian harm in the future. However, the details of the new policy remained to be developed and it will not apply to lethal strikes conducted by the CIA.
The USA did not address many past cases of civilian harm and continued to deny well-documented cases of civilian deaths, injuries and other harm, despite strong evidence presented by NGOs.
In order to improve US civilian protection policies, in November in Dublin, Ireland, the USA endorsed the international Declaration on the Protection of Civilians from the Use of Explosive Weapons in Populated Areas.
In 2022, Congress only approved USD 1 billion for international climate finance, far short of the country's level of capacity and responsibility as well as President Biden's 2021 pledge to provide USD 11.4 billion a year by 2024.
The Inflation Reduction Act of 2022 was enacted in August with a simultaneous focus on green energy and the fossil fuel industry, the first package of climate change legislation in US history. While the law implemented the pledge to meet the USA's NDC goals in reducing emissions by 2030, those goals fail to meet requirements for keeping temperature increases to 1.5 degrees and the USA's level of responsibility for the climate crisis and capacity to tackle it. It also reinstated old auctions of oil and gas leases on federal land and the Gulf of Mexico that the Biden administration had tried to cancel, and forced the administration to hold several new auctions, which began in September.
Non-stop rain in July caused flash flooding throughout eastern Kentucky, a region where strip mining and mountaintop removal mining is prevalent, killing at least 44 people and leaving thousands homeless. The country experienced its most active wildfire season in more than 10 years, predominantly in western states, fuelled by extreme heat and persistent drought caused by climate change. In September, Hurricane Ian caused immense damage in south-west Florida, a flood-prone region which was developed through the removal of mangroves and the filling of swamps, leaving at least 144 people dead in Florida alone.
In August, Jackson, Mississippi, a predominantly Black city, experienced flooding that damaged the city's water treatment facility, leaving nearly 150,000 residents without drinkable water or adequate water for sanitation. Historically, the city had not received sufficient funding from the state to address its decades-long issues with delivering clean water to its residents.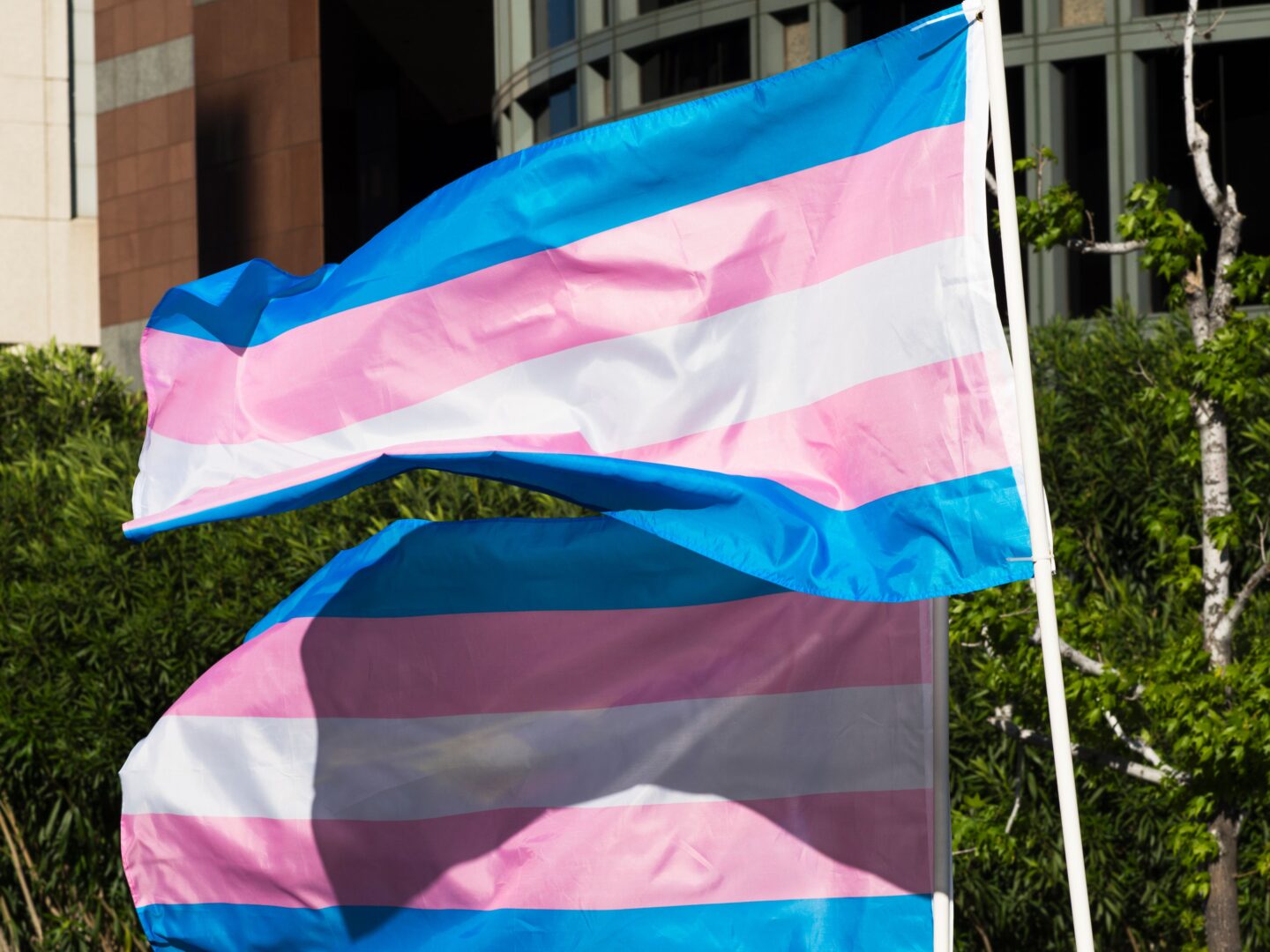 Press Release
Amnesty International Condemns Anti-Trans Youth Bill in US House
April 20, 2023 – LGBT
Learn more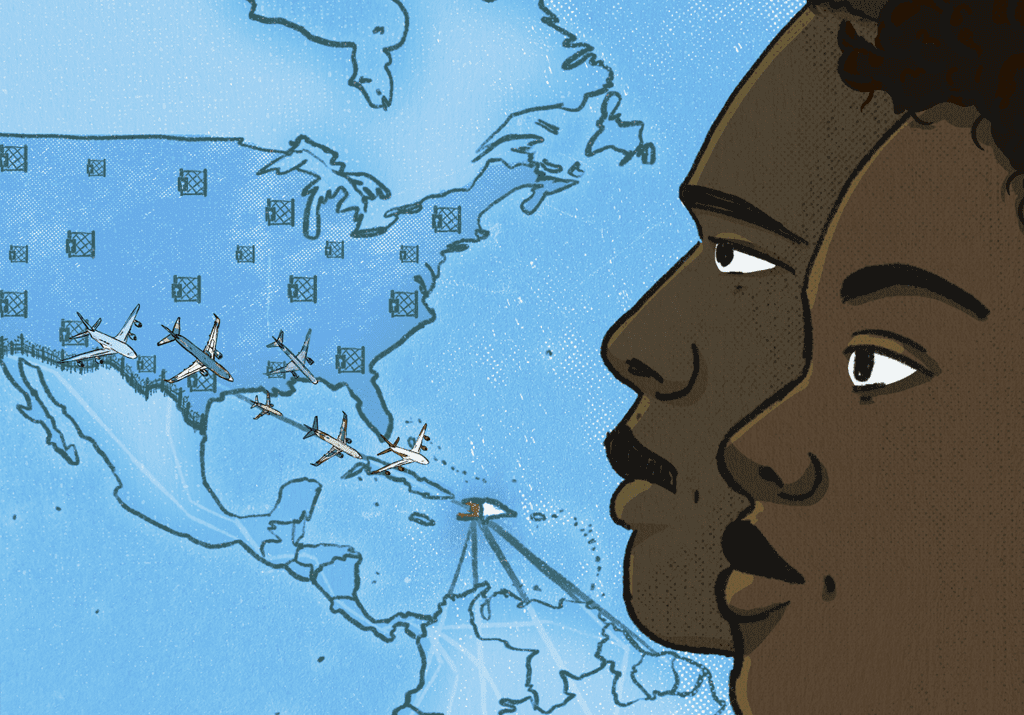 22 September
They Did Not Treat Us Like People": Race and Migration-Related Torture and Other Ill-Treatment of Haitians Seeking Safety in the USA