The military prison at Guantánamo Bay represents grave violations of human rights by the U.S. government. As it enters its 21st year of existence as a center for indefinite detention, it continues to hold 30 Muslim men, most without charge, none having received a fair trial. Many, like Toffiq al-Bihani, were tortured by the U.S. government. Seventeen of the detainees, including al-Bihani, have been cleared for transfer to other countries yet remain behind bars.
President Biden has a critical window of opportunity to end this ongoing abuse of human rights by closing the detention center once and for all. He needs to move quickly to do it.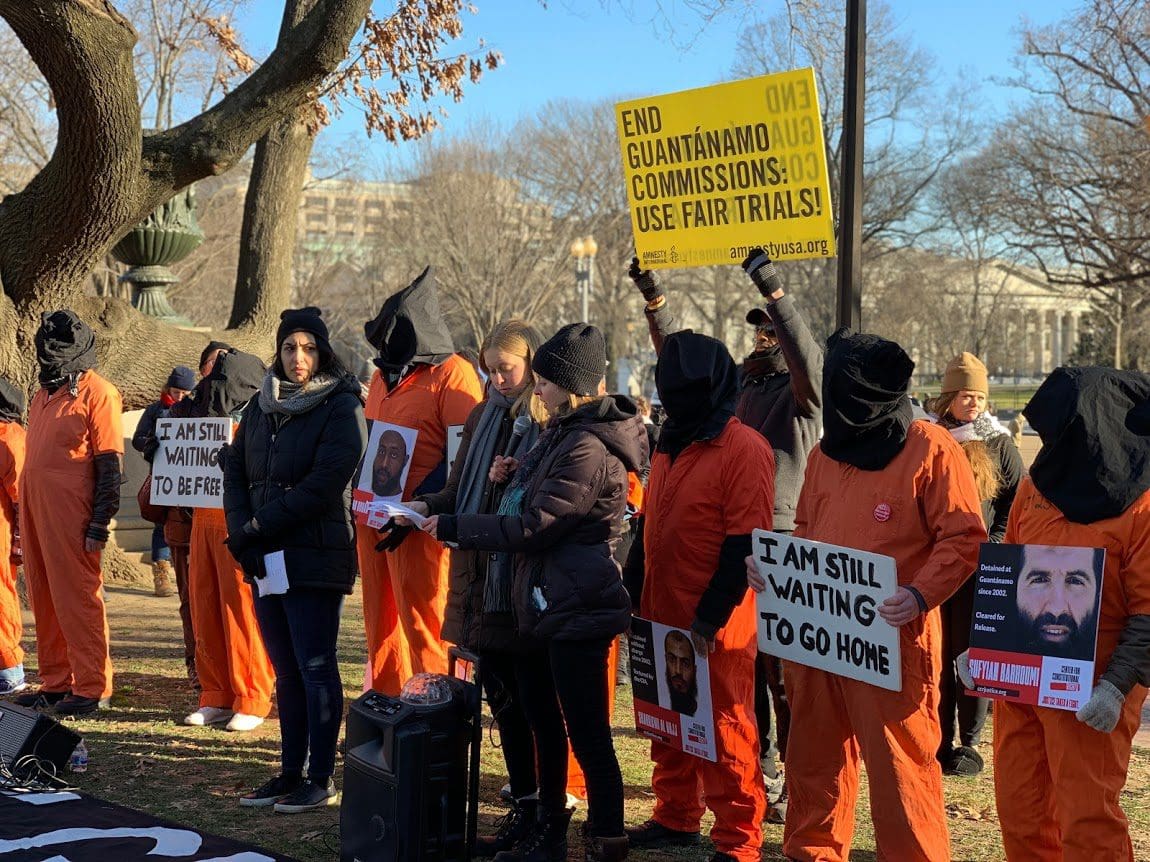 MEMBERSHIP ACTION GUIDE
Check out our action guide for ways you can take action to close Guantanámo!
Download the Guide
global vigils
Join our global monthly vigils on the first Wednesday of every month to protest indefinite detention without charge or trial by the US government at Guantanamo.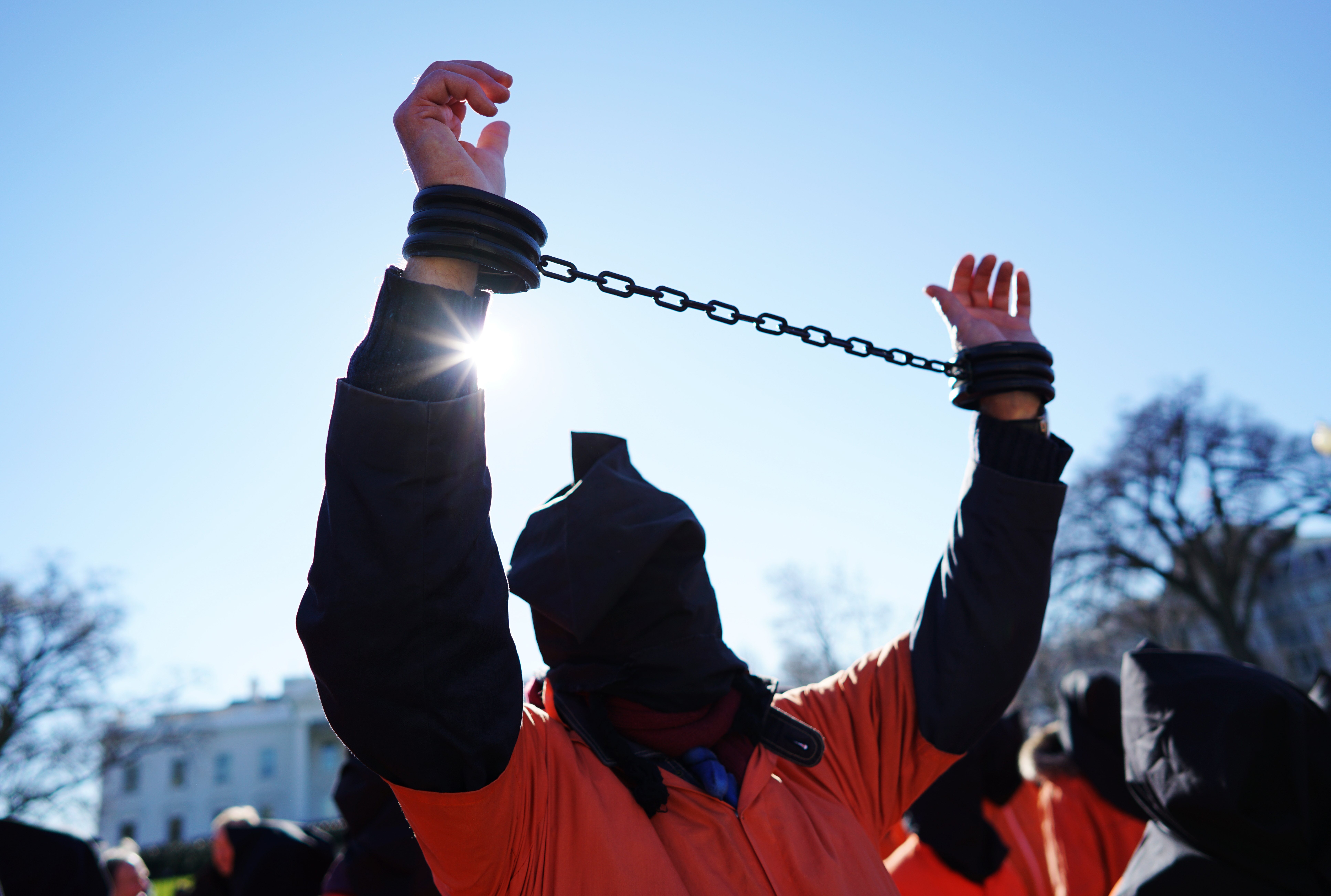 READ OUR LATEST RESEARCH
Amnesty International's report on the Guantánamo Bay detention facility highlights the ongoing and historic human rights violations there, as detentions there enter their 21st year. President Biden has said he supports closing Guantanamo, but he needs to act much more quickly to get it done. Check out the full report, entitled USA: Right the Wrong, Decision Time on Guantánamo.
Full Report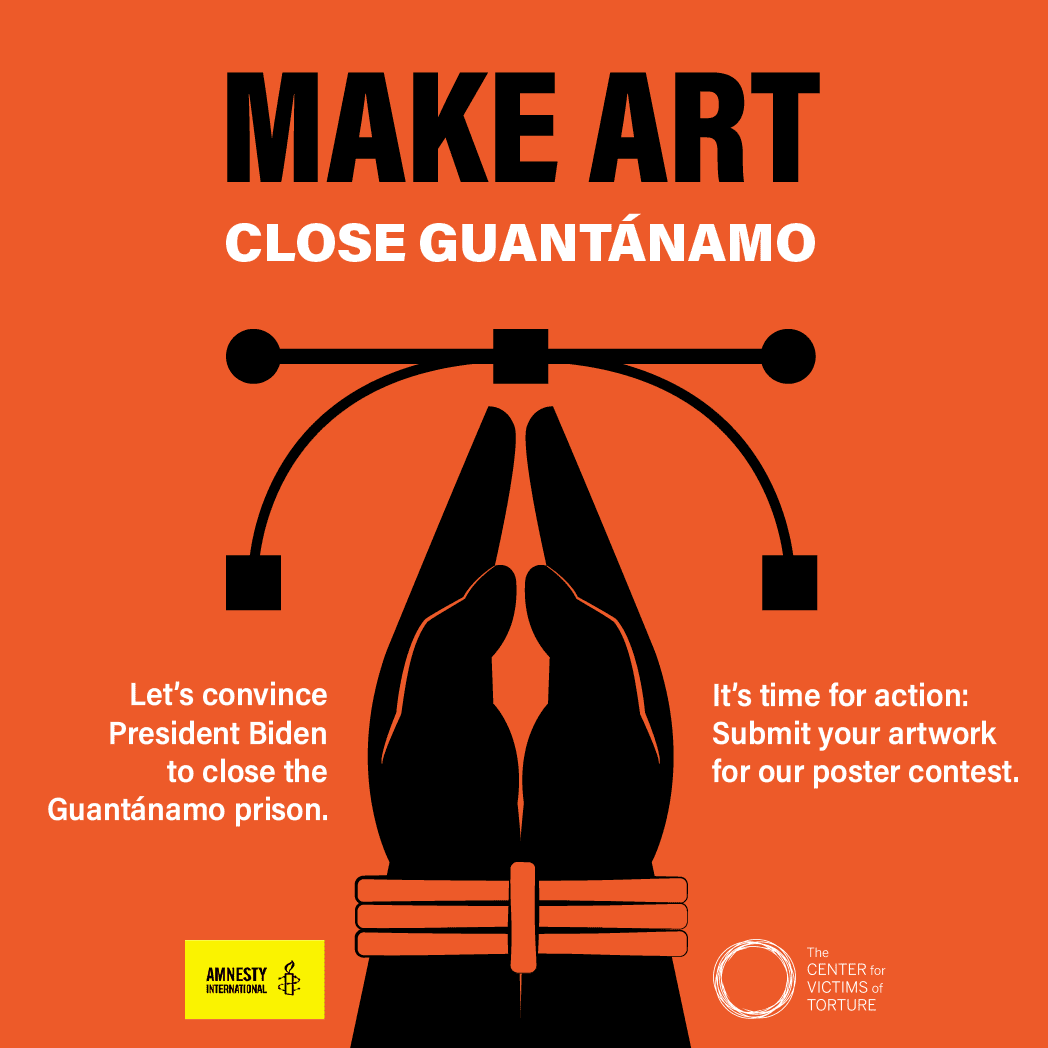 POSTER CONTEST
Amnesty International and the Center for Victims of Torture hosted a poster contest in early 2022.
View the Contest Winners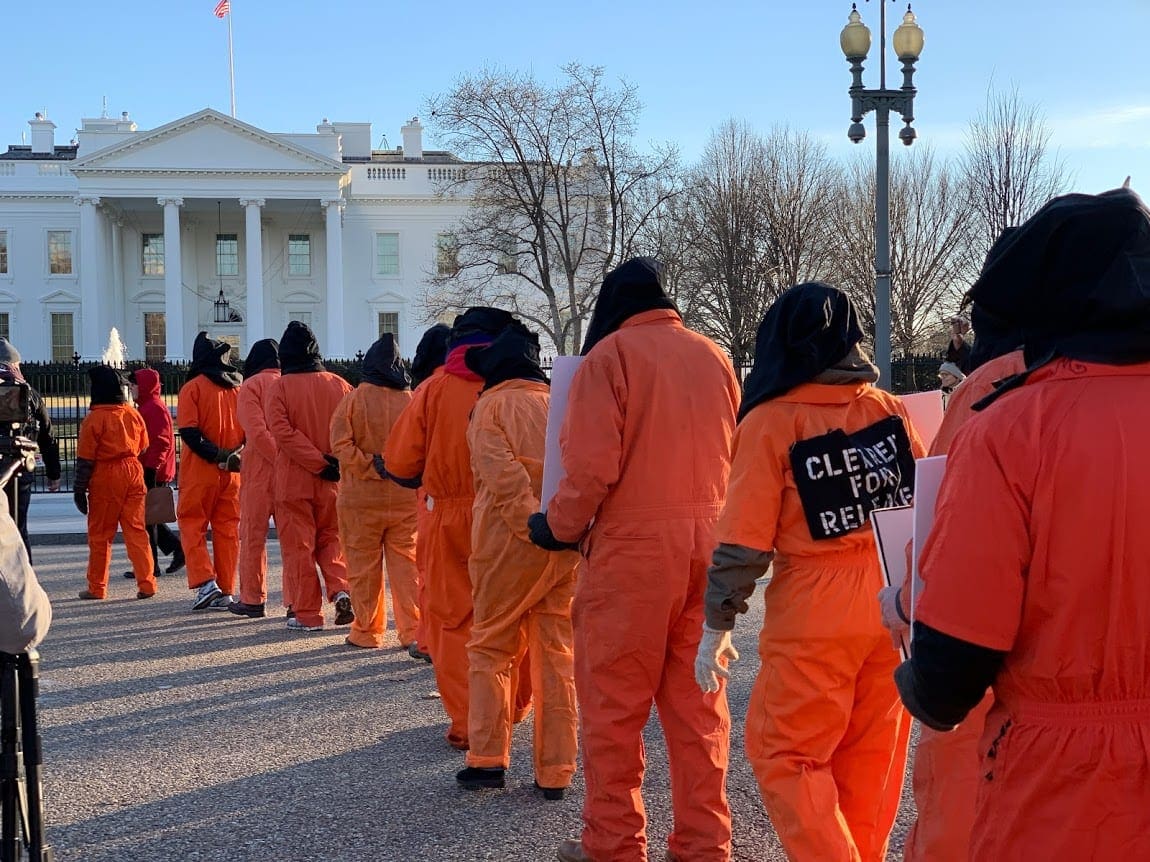 TEST YOUR KNOWLEDGE
How much do you know about the US military prison at Guantánamo Bay? Test your knowledge with our quiz! Whether you consider yourself an expert, or you're just learning about the subject, put your knowledge to the test.
Take the Quiz
THE MAURITANIAN
Amnesty International is excited to endorse the film The Mauritanian.