Abuduaini Kadier, a Uyghur businessman who was secretly tried and sentenced to seven years in prison, is believed to have been detained in connection with a 2016 holiday he took to Egypt in which he paid for several other Uyghurs' airfare. No information about his condition or even the charges against him have been shared with his family to date, and without regular access to family and legal representation, there are grave concerns for Abuduaini Kadier's condition and wellbeing.
TAKE ACTION: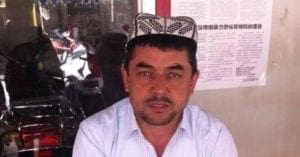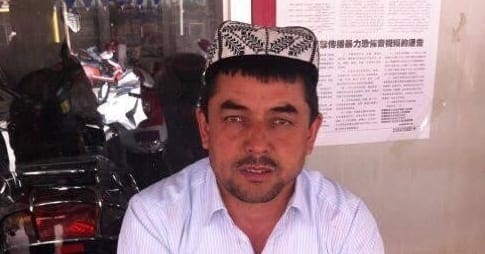 Write a letter in your own words or using the sample below as a guide to the government official listed below. You can also email, fax, call or Tweet them.
Click here to let us know the actions you took on Urgent Action 68.20. It's important to report because we share the total number with the officials we are trying to persuade and the people we are trying to help.
Director Wang Jiang c/o Ambassador Cui Tiankai
Embassy of the People's Republic of China 3505 International Place NW, Washington DC 20008 Phone: 202 495 2266 I Fax: 202 495 2138 Email:
[email protected]
Dear Director Wang, I am writing to express my concern about Abuduaini Kadier (阿布都艾尼.卡德尔), a businessman in Kashgar, Xinjiang, who I just learned was secretly tried and sentenced to seven years in prison in July 2017. He is the father-in-law of Yiliyasijiang Reheman (依力亚斯江·热合曼), who went missing in July 2017 after the Egyptian government detained and handed over hundreds of Uyghurs to the Chinese government for repatriation. Abuduaini Kadier is understood to be currently imprisoned in Yining Municipal Prison. However, his family members outside China have had no regular contact with him since he first went missing four years ago. It is believed that Abuduaini Kadier's imprisonment is connected to his decision to go to Egypt on holiday in 2016 and his purchase of air tickets for other Uyghurs to accompany him. With no information about the charges against Abuduaini Kadier or the conditions under which he has been held, and without access to his family and a lawyer of his choice, I am deeply concerned about his wellbeing. I call on you to release Abuduaini Kadier unless there is sufficient, credible and admissible evidence that he committed an internationally recognized offense and is granted a fair trial in line with international standards; and pending his release, allow him regular access to his family and a lawyer of his choice, and ensure he is not subjected to torture and other ill-treatment. Yours sincerely,
ADDITIONAL RESOURCES