Following her detention on 17 September, woman human rights defender Marfa Rabkova was charged on 25 September under Article 293(3) of the Belarusian Criminal Code and faces imprisonment of up to three years if convicted. She is a prisoner of conscience, targeted solely for her peaceful human rights work and must be immediately and unconditionally released.
TAKE ACTION: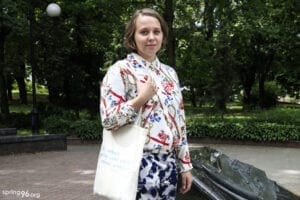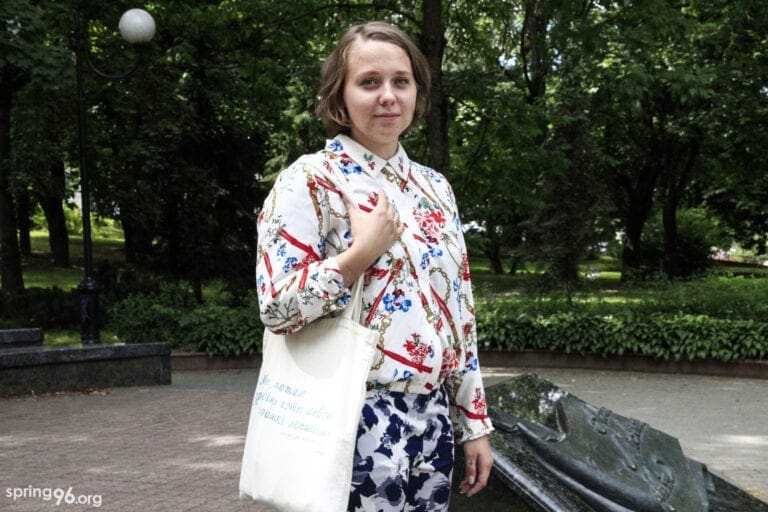 Write a letter in your own words or using the sample below as a guide to one or both government officials listed. You can also email, fax, call or Tweet them.
Click here to let us know the actions you took on Urgent Action 148.20. It's important to report because we share the total number with the officials we are trying to persuade and the people we are trying to help.
CONTACT INFORMATION
Ambassador Dmitry Basik
Embassy of Belarus 1619 New Hampshire Ave NW, Washington DC 20009 Phone: 202 986 9420 I Fax: 202 986 1805 Email:
[email protected]
Salutation: Dear Ambassador
SAMPLE LETTER
Dear Prosecutor General, I am deeply worried about the criminal prosecution of Marfa Rabkova, a woman human rights defender and coordinator of the Volunteer Service of the Human Rights Center "Viasna". Marfa Rabkova was detained on 17 September and on 25 September she was charged under Article 293(3) of the Criminal Code ("training or other preparation of persons to participate in riots, or funding of such activities") and faces up to three years in prison if convicted. She is currently remanded in pre-trial detention center No. 1 in Minsk. Marfa Rabkova is a prisoner of conscience who is being targeted for her legitimate activities as a human rights defender, such as observing demonstrations and documenting evidence of human rights violations, including torture and other ill-treatment of peaceful protesters by law enforcement officials. Marfa Rabkova has committed no crime. Prosecuting her for peacefully exercising her human rights and protecting the rights of others is a breach of Belarus' obligations under international human rights law. The Belarusian authorities must stop persecuting members of the Human Rights Center "Viasna" and other civil society activists and respect the rights to freedom of association and expression of all persons in Belarus. I urge you to immediately and unconditionally release Marfa Rabkova, as well as all other prisoners of conscience in Belarus, and to drop all charges against her. Yours sincerely,
[YOUR NAME]
ADDITIONAL RESOURCES