Huang Qi, founder and director of Sichuan-based human rights website "64 Tianwang" was able to speak with his mother on videoconference on 24 November 2022. His health has further deteriorated following his diagnosis of hyperthyroidism in July. With limited access to healthcare and additional supplies, his poor health is at risk of significant deterioration. His mother, 89, continues to be subject to heavy surveillance. The authorities must ensure that Huang has access to immediate and proper medical care and allow him to speak with his family and lawyers of his choice.
TAKE ACTION: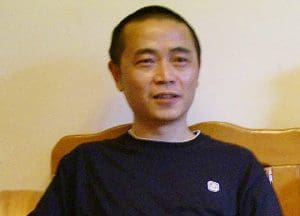 Please take action as-soon-as possible. This Urgent Action expires on January 30, 2023.
Write a letter in your own words or using the sample below as a guide to one or both government officials listed. You can also email, fax, call or Tweet them.
Click here to let us know the actions you took on Urgent Action 284.16. It's important to report because we share the total number with the officials we are trying to persuade and the people we are trying to help.
CONTACT INFORMATION
Director Su Yuanliang Sichuan Bazhong Prison 9, Xiangjiazhui, Bazhou, Bazhong shi, Sichuan sheng, 636005 People's Republic of China
Ambassador Qin Gang
Embassy of the People's Republic of China 3505 International Place NW Washington, DC 20008 Phone: 202 495 2266 / Fax: 202 495 2138 Email:
[email protected]
Twitter:
@ChineseEmbinUS
;
@AmbQinGang
Salutation: Dear Ambassador
SAMPLE LETTER
Dear Director Su, I am writing to express my grave concern for the health and wellbeing of
Huang Qi
(黄琦), a human rights defender who is currently serving a 12-year sentence in Sichuan Bazhong Prison for peacefully exercising his right to freedom of expression. It is distressing to learn that Huang Qi's health has further deteriorated and is at risk of worsening further. The prison authorities must ensure that he has access to immediate and proper medical care. For your information, Huang was known to suffer from chronic kidney disease and hydrocephalus, as well as other conditions affecting his heart and lungs, before being detained. It has been reported that Huang has not able to access to proper medical care in prison. Huang's mother spoke with Huang via videoconference on 24 November. According to Huang's mother, Huang has become very frail after he was diagnosed with hyperthyroidism in July 2022. It is also worrying that Huang reportedly has only limited access to the account where his friends and family members have deposited money for him to purchase additional supplies in the prison. Huang reportedly has not been able to get necessary treatments in prison for months. I also find it appalling that the authorities continue to put Huang's elderly mother under heavy surveillance. Pu, 89 years old, has repeatedly requested the authorities allow her to visit Huang, but none of these requests have been granted. The authorities promised her that they would remove restrictions and surveillance after the 20th National Party Congress in October but failed to keep their promise. Huang Qi should not have spent even a day in prison simply for exercising his rights to freedom of expression. He should be released immediately. Furthermore, there is an alarming pattern of deaths of imprisoned Chinese activists, either in detention or after being belatedly released on medical parole. Therefore, pending his release and to ensure that no one else dies while in your detention facilities, I urge you to:
Ensure that Huang Qi receives urgent, regular, and adequate medical care,
Ensure that he has regular and unrestricted access to his family and to lawyers of his choice, and that he is not subjected to torture and other ill-treatment.
Yours sincerely,
[YOUR NAME]
ADDITIONAL RESOURCES