The authorities of Singapore have set the execution of Malaysian national Nagaenthran K Dharmalingam for November 10, 2021. In violation of international law and standards, he was sentenced to the mandatory death penalty after he was found guilty of transporting 42.72 grams of diamorphine in April 2009. Several medical experts have found him to have borderline intellectual functioning and cognitive deficits, which might have impacted his ability to assess risks and his accounts of the circumstances of the offence.
TAKE ACTION: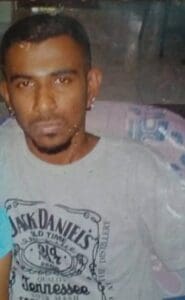 Please take action as-soon-as possible. This Urgent Action expires on November 30, 2021.
Write a letter in your own words or using the sample below as a guide to one or both government officials listed. You can also email, fax, call or Tweet them.
Click here to let us know the actions you took on Urgent Action 109.21. It's important to report because we share the total number with the officials we are trying to persuade and the people we are trying to help.
CONTACT INFORMATION
President Halimah Yacob Office of the President of the Republic of Singapore Orchard Road, 238823, Singapore Email:
[email protected]
Twitter:
@govsingapore
Ambassador HE Ashok Kumar Mirpuri 3501 International Place NW, Washington DC 20008 Phone: 1 202 537 3100 I Fax: 1 202 537 0876 Email:
[email protected]
Twitter:
@SingaporeEmbDC
SAMPLE LETTER Dear President, I urge you to immediately intervene to halt plans to execute Malaysian national
Nagaenthran K Dharmalingam.
There are grave concerns that there have been multiple violations of international human rights law and standards in his case, which would render his execution unlawful. In violation of international law and standards, Nagaenthran K Dharmalingam was sentenced to the mandatory death penalty after he was found guilty of transporting 42.72 grams of diamorphine in April 2009. Several medical experts have found him to have borderline intellectual functioning and cognitive deficits, which might have impacted his ability to assess risks and his accounts of the circumstances of the offence. As you will be aware, international law and standards set out restrictions to the use of the death penalty to protect against the arbitrary deprivation of life. These include the prohibitions to impose this punishment as a mandatory sentence; for offences that do not meet the threshold of the "most serious crimes" involving intentional killing; on people with mental or intellectual disabilities; and after proceedings that do not meet the highest standards for a fair trial. Violations of all these safeguards appear present in Nagaenthran K Dharmalingam's case and all plans to execute him must immediately stop. Singapore is one of four countries known to have carried out executions for drug-related offences in recent years. Due to its highly repressive drug control law, judges are not allowed to take into consideration possible mitigating circumstances at sentencing, including drug dependence or other circumstances relevant to the case. Unfortunately, Singapore's highly punitive drug policies have not only failed to tackle the use and availability of drugs in the country, but also to offer effective protection from drug-related harm. I urge you to immediately halt the scheduled execution, commute Nagaenthran K Dharmalingam's sentence and establish an official moratorium on all executions as first step towards full abolition of the death penalty. Sincerely,
[YOUR NAME]
ADDITIONAL RESOURCES