On 23 June 2020, the Egyptian security forces arrested human rights activist Sanaa Seif from outside the Public Prosecutor's office in New Cairo, where she was waiting to file a complaint after suffering a violent assault a day earlier. Sanaa Seif, her sister and mother were beaten by several women in front of the Tora Prison Complex in full view of security forces.
TAKE ACTION: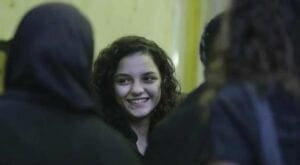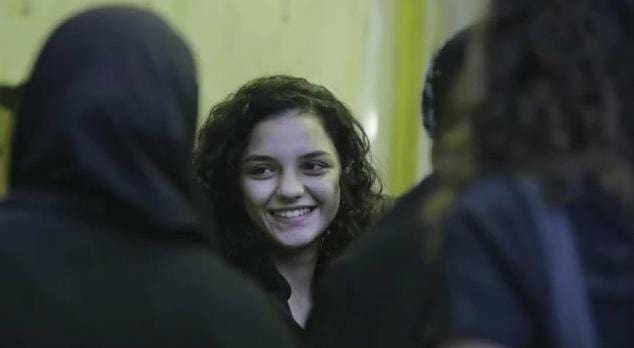 Write a letter in your own words or using the sample below as a guide to one or both government officials listed. You can also email, fax, call or Tweet them.
Click here to let us know the actions you took on Urgent Action 139.20. It's important to report because we share the total number with the officials we are trying to persuade and the people we are trying to help.
CONTACT INFORMATION
Public Prosecutor
Hamada al-Sawi
Office of the Public Prosecutor Madinat al-Rehab Cairo, Arab Republic of Egypt Fax: +202 2577 4716 Twitter:
@EgyptJustice
Ambassador Yasser Reda
Embassy of the Arab Republic of Egypt 3521 International Ct NW, Washington DC 20008 Phone: 202 895 5400 I Fax: 202 244 5131 Email:
[email protected]
Twitter:
@EgyptEmbassyUSA
Salutation: Dear Ambassador
SAMPLE LETTER
Dear Counselor, Human rights activist Sanaa Seif, 26, has been arbitrarily detained since 23 June 2020 pending investigations into unfounded "terrorism"-related and other bogus charges, solely stemming from her exercise of her right to freedom of expression and her peaceful activism. She is a prisoner of conscience, who should be immediately and unconditionally released. On 23 June 2020, Egyptian security forces whisked Sanaa Seif from outside the Public Prosecutor's office in New Cairo, where she was waiting to file a complaint in relation to a violent assault a day earlier. Sanaa Seif was then taken to the Supreme State Security Prosecution (SSSP), a branch of the Public Prosecution specialized in investigating national security threats, where prosecutors questioned her over charges of "disseminating false news", "inciting terrorist crimes" and "misuse of social media". On 9 August 2020, she was again brought to the SSSP Cairo headquarters, without her lawyers being notified. The SSSP opened investigations into two additional charges, namely ''verbally insulting a police officer on duty'' and ''defaming a police officer''. These charges relate to Sanaa Seif speaking out against a police officer when he pushed her mother on the day of the assault. On 30 August 2020, Mona Seif was able to visit her sister in al-Qanater Women's Prison. Sanaa Seif told her sister that she was in good health and believed that she was likely to be referred to trial soon. Sanaa Seif's brother, activist Alaa Abdel Fattah, has also been in arbitrary detention since September 2019. On 22 June 2020, Sanaa Seif, her mother and sister were waiting outside the Tora Prison Complex to receive a letter from him when they were beaten and robbed by a group of women armed with sticks, in full view of security forces. I urge you to immediately and unconditionally release Sanaa Seif and ensure that all charges against her are dropped. Pending her release, I urge you to ensure that she is provided with the means to regularly communicate with her family and lawyer, and that you provide her with access to adequate health care. I also urge you to take measures to end the relentless harassment of her family, and conduct independent, impartial and thorough investigations into the assault against Sanaa Seif, her mother and sister in front of the Tora Prison Complex on 22 June in full view of security forces. Yours sincerely,
[YOUR NAME]
ADDITIONAL RESOURCES