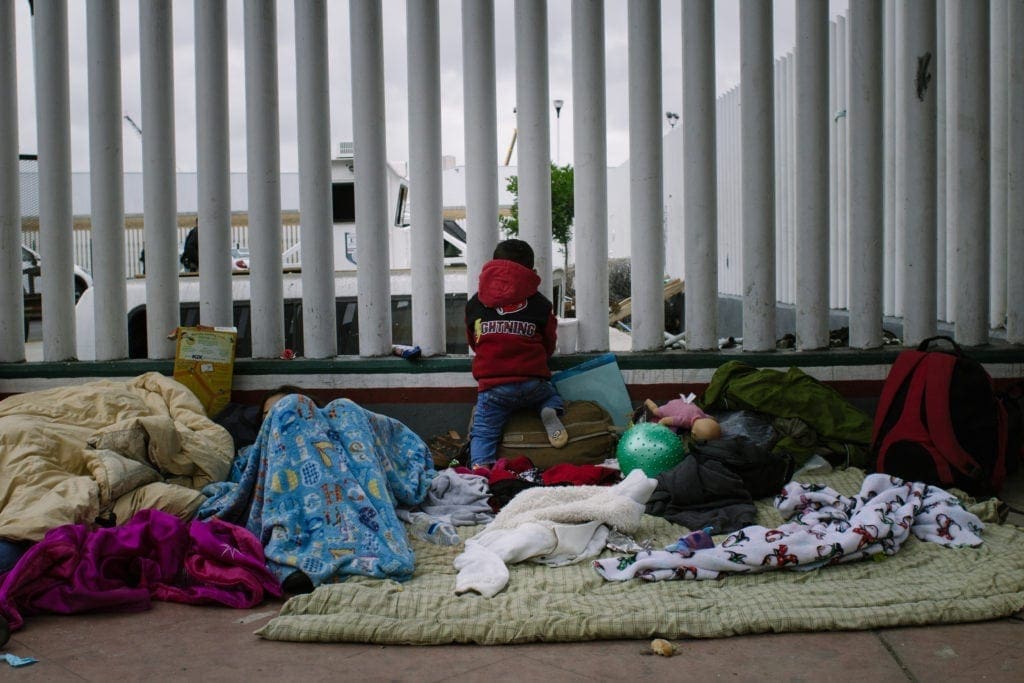 Ryan Mace, Grassroots Advocacy & Refugee Specialist
Today is World Refugee Day.
Today is a day that we should pause to honor the millions of refugees who show us the best of humanity during some of its worst moments. When the United Nations established World Refugee Day, it did so to honor the courage, resilience, and strength that refugees show in the face of tremendous hardship. While the refugee crisis today is complex, there is one truth that cuts through it all: refugees are people, in need of a helping hand.
Some are living amidst a constant state of war, fearful their lives or that of their children could be taken at any moment; some are being persecuted because of who they are or what they believe; still others are forced from their home, like the Rohingya in Myanmar, shot at by the very governments that should be protecting them. No matter the reason, all of those who have fled deserve to have their human rights respected, protected, and fulfilled.
The numbers can feel overwhelming. Just this past week, the United Nations released their most updated global trends report. Sadly, the worldwide crisis has only grown worse. Over 68 million people fleeing their homes, escaping persecution, torture, and war. Of this number, 25.4 million are refugees, over half of whom are under 18. Millions of those children are primary and secondary school age, with limited to no access to real education. Over the course of 2017, the forcibly displaced population grew by nearly three million, at a time when many countries have stepped back their commitments.
The U.N. Refugee Agency estimates that there are over 1.2 million refugees in need of resettlement to a third country. These are refugees who are unable to return to their country of origin, and will never be able to integrate into the country they currently reside. For them, resettlement is their only option. Despite this overwhelming need, last year under 70,000 were resettled in a third country with the U.N.'s support compared to 126,291 refugees the year before. The primary reason for this severe scaling back is simple: The United States has drastically shrunk it refugee program over the last two fiscal years, with a devastatingly low refugee admissions goal of 45,000 refugee to be resettled in Fiscal Year ("FY") 2018. As of the start of June 2018, the U.S. has not even resettled 15,000 refugees, with no indication that the Trump Administration will even try and reach the lowered refugee admissions goal this year, as often occurs in the last quarter of fiscal years.
The Worldwide Refugee Crisis Affects Every Region of the World
Last week, AIUSA hosted a briefing on Capitol Hill to discuss worldwide trends in the refugee crisis and highlight some of the appalling conditions under which people flee their homes in search of safety. We also called on every Member of Congress to support robust humanitarian aid and strongly support the U.S. Refugee Admissions Program ("USRAP").
During the briefing, our advocacy manager for Asia, just back from traveling in the region, spoke about his time meeting a few of the over 700,000 Rohingya refugees who have fled Myanmar these past months. Fleeing a devastating campaign of ethnic cleansing perpetrated by the very government that should be protecting them, they have arrived in neighboring Bangladesh to face severely overcrowded camps, lack of food, and insufficient shelter, while some have been subjected to gender-based violence and are at high risk of being exploited by human traffickers. On top of all of this, monsoon and cyclone season has arrived, putting at deep risk countless lives.
Closer to home, the Northern Triangle countries of El Salvador, Honduras, and Guatemala face violence, insecurity, gender-based violence, and police who commit abuses with impunity. Faced with no other option, thousands have been forced to make the dangerous journey north, in search of safety. Upon arrival at the U.S. border, those seeking asylum have found anything but. Recent policy changes have resulted in over 2,000 children being forcibly separated from their guardians, and prolonged detention of those requesting asylum including LGBTQI asylum seekers, like Alejandra.
There is so much the United States can and must do to help refugees and others who've been forced from their homes. Right now, Congress is actively deciding at what levels to fund our humanitarian assistance accounts for the coming fiscal year. These accounts help refugees and other displaced populations around the world, and help ensure the much-needed shelter, food, medical care, and other basic resources get to where they are needed most. We've been advocating for these resources all year, and encourage anyone who cares about these issues to call their member of Congress right now and tell them the same.
Humanitarian assistance helps not only refugees, but also those forcibly displaced like in Nigeria, which has borne witness to violence that has left over 20,000 people dead since 2009, which marked the start of insurgency group Boko Haram. By the end of 2017, as many as 1.6 million people were internally displaced in Nigeria and over 600,000 were seeking refuge in neighboring Chad, Cameroon, and Niger. Humanitarian organizations in the region estimate that as many as three million people are facing serious food shortages and over seven million need some form of humanitarian assistance. To make matters worse, many women and girls who survived the abuses of the Boko Haram armed group have since been further abused by the Nigerian security forces who claim to be rescuing them. Durable, long-term solutions are scarce and the time for the U.S. to step up its contributions has long since passed.
We've also been advocating that members of Congress support the USRAP, and support a higher refugee admissions goal for the coming fiscal year. Over many decades, the U.S. has invested in and built a robust network of service organizations spread throughout the country. The USRAP is a public-private partnership that every American should be proud of. Yet, its future is at deep risk. From executive orders seeking to stop the program altogether to policies imposing onerous new requirements to the lowest refugee admissions goal in the history of the program — there seems to be no part of the USRAP that is not at risk today.
What can I do?
Faced with such overwhelming need, at such high levels, it's easy to wonder: what could I possibly do to help?
The answer is simple. Do something. However small it may seem; every act has an impact. To address the global refugee crisis takes more than recognition on a single day. It takes the concerted effort of people, across the globe, taking meaningful actions in support of refugees.
This year, AIUSA members across the country will be marking June 20th by taking actions to show the welcoming spirit that exists in every corner of our country. From writing to their elected leaders, hosting community dinners, volunteering at their local resettlement agency, and seeking out the chance to co-sponsor a refugee family — AIUSA members are ready to welcome refugees. We only hope that U.S. policies will not continue to stand in their way.
Ready to act? Here is our tool-kit.
And, don't forget to call on Congress (1–877–892–6897). When you do, tell them to:
· Call on the Administration to ensure that every effort is made to reach the FY18 refugee admissions goal.
· Call on the President to set a refugee admissions goal of at least 75,000 refugees resettled in FY19, aligned more closely with both the global need and the U.S. public's capacity and desire to support refugees resettled here in the U.S.
· Sustain robust funding for humanitarian assistance for forcibly displaced people worldwide while also strongly supporting the USRAP.
We urge Members of Congress to stand alongside AIUSA members, and Americans across the country, by showing their support for refugees through support of humanitarian assistance programs and ensuring that refugees continue to receive protection.
---