Khalil Maatouk, Syria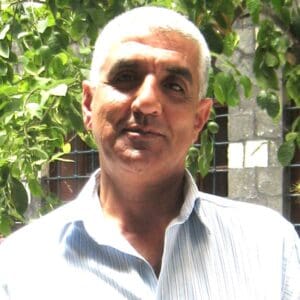 Khalil Maatouk, a human rights lawyer, went missing on October 2, 2012, as he was driving to work from his home in Sahnaya, in the suburbs of Damascus. Given Khalil's work as a human rights lawyer and the fact that there are several government-controlled checkpoints on his usual route to his office in the city, his family was immediately concerned that he had been arrested by the security forces.
Since then, Khalil has been sighted by unofficial sources in different security branches, including State Security Branch 285 in Kafr Soussa, Damascus and a branch of Air Force Intelligence in Damascus. He was last seen in September 2013 at the notorious Palestine Branch 235 of Military Intelligence in Damascus. Since then, Khalil's family has received no updates on his whereabouts.