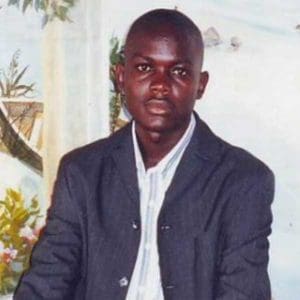 Authorities in Cameroon should drop all charges and release three students each sentenced to 10 years in prison for sharing a joke via SMS about Boko Haram, Amnesty International, the Réseau des défenseurs des droits humains en Afrique centrale (REDHAC) and Nouveaux droits de l'homme (NDH) Cameroun said today.
The start of the hearings in the appeal of Fomusoh Ivo Feh, Afuh Nivelle Nfor and Azah Levis Gob, all younger than 30 years old, is set for today in Yaoundé after several delays. The three students were found guilty of 'non-denunciation of terrorism acts" by a military court on November 2, 2016.
"Rather than languishing in prison simply for exercising their right to freedom of expression, these three students should have been playing a valuable role in Cameroonian society," said Ilaria Allegrozzi, Amnesty International Lake Chad Researcher.
"Today's appeal is an opportunity for the authorities to show the world their commitment to righting this injustice by immediately and unconditionally releasing these three students."
In December 2014, Fomusoh Ivo received a text message from a friend, saying: "Boko Haram recruits young people from 14 years old and above. Conditions for recruitment: 4 subjects at GCE, including religion".
His friend's message was intended as a comment on the difficulty of finding a good job without being highly qualified – joking that even the armed group Boko Haram won't recruit you without good exam results.
Ivo forwarded the message to Afuh Nivelle Nfor, who sent it to Azah Levis Gob. One of their teachers saw the text, having confiscated the phone, and showed it to the police.
Ivo and his friends were all arrested. They were transferred to the prison in Yaoundé on January 14, 2015 and kept with their legs chained at the ankles.
"These three students should never have been arrested in the first instance as they have only exercised their right to freedom of expression," said Ngo Mbe Maximilienne, Executive director of REDHAC.
The three were charged under the Cameroonian Penal Code and Cameroonian Military Code on March 3, 2015.
"A sarcastic SMS cannot possibly constitute grounds for imprisonment. These students do not belong behind bars and must be allowed to continue their lives without further delay," said Cyrille Rolande Bechon, executive director NDH Cameroun.
The organizations call on Cameroonian authorities to also release other individuals detained on spurious charges related to national security, such as Ahmed Abba, a journalist for Radio France Internationale's Hausa service, who is in jail for simply exercising his right to freedom of expression. Aboubakar Siddiki, leader of the political party Mouvement patriotique du salut camerounais, and Abdoulaye Harissou, a well-known notary have also been in detention for more than three years.