VIETNAM – ENVIRONMENTAL REPORTER / CATHOLIC ADVOCATE & VLOGGER
SENTENCED TO 7 YEARS – TORTURED TO CONFESS
---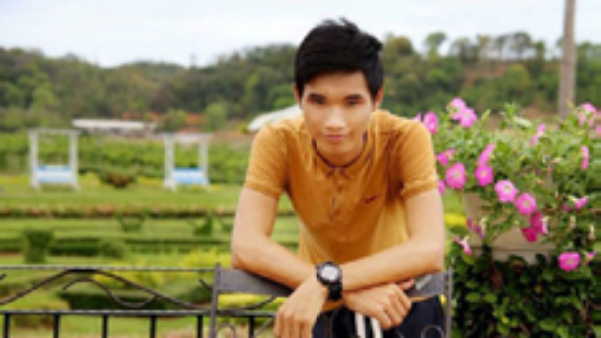 Nguyen Van Hoa is a young Catholic vlogger from Ha Tinh province who assisted fishermens' families in demanding compensation and justice for the Formosa environmental disaster of industrial waste dumped into the sea (2016). A digital security trainer and regular contributor to Radio Free Asia, Hoa's live broadcast of footage of peaceful protests went viral.
Hoa is serving a seven-year sentence handed down in a one-day trial on November 2017 on charges under article 88 of the penal code, an anti-state provision that carries a maximum 20-year prison term for "propagandizing" against the state, according to news reports and Committee to Protect Journalists (CPJ) research. He was beaten into making a forced confession to convict environmental activist Le Dinh Luong, which Hoa retracted later in court, according to news reports. During his time at An Diem prison, the authorities never succeeded in forcing Nguyen Van Hoa to admit the charges against him.
In August 20, 2018, the CPJ condemned the abuse and called on Vietnamese authorities to stop beating and harassing jailed journalists. "Vietnamese authorities must stop immediately their harassment and abuse of reporter Nguyen Van Hoa," said Shawn Crispin, CPJ's Southeast Asia representative. "Instead of beating jailed journalists into making false confessions, Vietnamese authorities should free all journalists behind bars, reform the laws that put them there, and hold to account those who abused their power to commit this assault."
Hoa is being held in solitary confinement as punishment for his complaints regarding prison conditions and treatment.
---
MORE INFORMATION
Urgent Action May 2019 | Committee to Protect Journalists | NYTimes (2017)
---