HUMAN RIGHTS ON CAPITOL HILL
Featured: end gun violence
On June 24 Senator Booker and Representative Horsford re-introduced the Break the Cycle of Violence Act (S.2275, H.R.4118). The bill would provide $5 billion in grants over 8 years to community-based violence prevention organizations, create and Office of Community Violence Intervention, $1.5 billion for job training, education, apprenticeship, skilled trades training and other provisions. Amnesty calls on Congress to swiftly pass this critical life-saving legislation.
Amnesty urges Congress to pass the Background Check Expansion Act (S.529), to require a background check for every firearm sale. Nearly 97 percent of Americans support universal background checks. 
On June 1 Amnesty launched the Heroes project elevating the work of community-based organizations doing violence prevention work. Their experience and stories shed a light on the daily challenges facing Black and Brown communities across the country.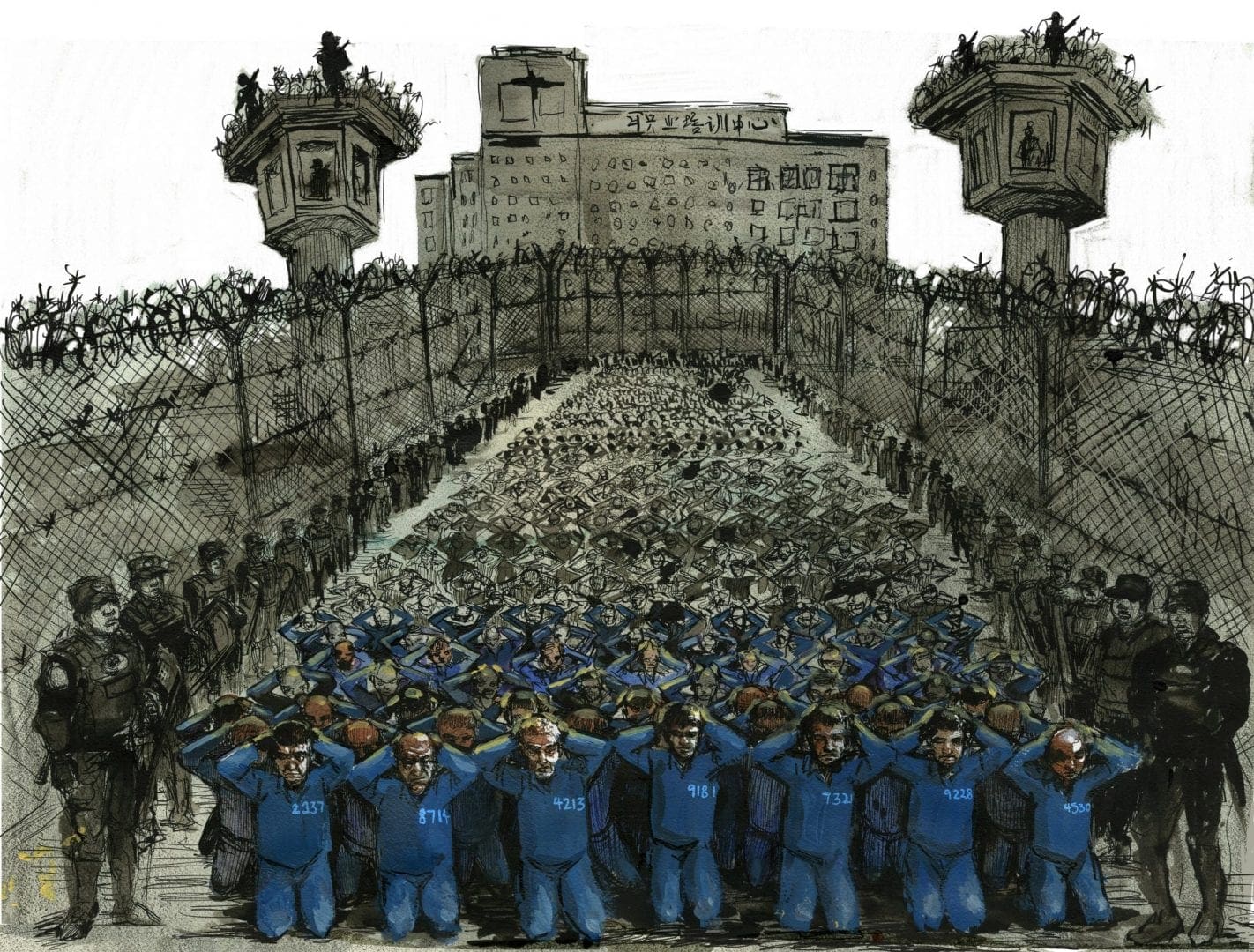 On June 10 Amnesty released "'Like We Were Enemies in a War': China's Mass Internment, Torture, and Persecution of Muslims in Xinjiang," a report on the Chinese government's violent campaign of abuse, suppression, and surveillance against Uyghurs, Kazakhs, and other predominantly Muslim ethnic minorities in the Xinjiang Uyghur Autonomous Region. The report details systematic state-organized mass imprisonment, torture, and persecution. Amnesty calls for a UN-led mechanism to investigate human rights violations in Xinjiang, to collect and preserve evidence, and to prepare cases for criminal prosecution. Read the full report here.
Amnesty has hosted several briefings to discuss the report in greater detail. If you would like a briefing, please contact Carolyn Nash at [email protected].
Amnesty released "In the Name of National Security" on June 30, the one-year anniversary of the implementation of Hong Kong's draconian National Security Law ("NSL"). The briefing details how the law has given authorities free rein to illegitimately criminalize dissent. Since the law went into effect in 2020, the government has repeatedly used "national security" as a pretext to justify censorship, harassment, arrests, and prosecutions. Read the full briefing here.
The release of the report comes only a week after the pro-democracy newspaper Apple Daily ceased operations following the arrests of six of the newspaper's staff and executives. All have been charged under the NSL with "colluding with a foreign country or with external elements to endanger national security." 
The law is "an assault that has changed the face of Hong Kong society," wrote Amnesty's Secretary General Agnes Callamard in an Al Jazeera op-ed reflecting on the NSL's impact and celebrating the sustained resistance of Hong Kong people. "While Hong Kong's human rights safeguards may have been blunted by the national security law," Callamard wrote, "the will of its people has not."
In May, Amnesty published recommendations to the administration on how to address climate displacement through human rights and humanitarian principles. In February the President in this executive order commissioned an interagency report to examine the impact of climate change on migration. Amnesty urges the administration to enhance pathways for admission and protection for migrants, to strengthen multilateral and regional cooperation on climate displacement, and to address loss and damage for those impacted by the climate crisis.
Amnesty released a June report, "Needs Improvement: A Progress Report on the Biden Administration's Record on Making the United States a Safe Refuge." While there has been progress in some areas, the U.S. government is in urgent need of course correction, with immigration detention levels skyrocketing 89 percent since February 2021 and hundreds of thousands of people summarily expelled from the southern border under the continued misuse of the Title 42 public health authority. Amnesty calls on the administration to: 
Stop expelling individuals and families under Title 42, rescind the Centers for Disease Control and Prevention order and accompanying Department of Health and Human Services final rule, and restore access to asylum at the southern border.

End mass immigration detention by releasing detainees through an affirmative file review process with a presumption of liberty, prioritizing those most at risk of harm.
Congress should swiftly pass the Dignity for Detained Immigrants Act (S.1186, H.R.2222) and Freedom for Families Act (S.1517, H.R.2925), which provide legislative solutions to address the harms of the current immigration detention system. 
Amnesty requests lawmakers to join Rep. Quigley in a letter urging DHS to end the detention of transgender people and people living with HIV, and to instead utilize release into the community or alternative to detention programming. The sign-on form is linked here, and the deadline to sign onto the letter is Friday, July 9.
MORATORIUM ON FEDERAL EXECUTIONS

Amnesty welcomes the Attorney General's July 1 memorandum stating that the Justice Department will suspend federal executions while it reviews capital punishment polices and procedures put in place by the prior administration. Amnesty urges the President to exercise his authority to grant commutations to all people under a federal death sentence. The U.S. was one of just 18 countries in 2020 that carried out executions during the COVD-19 pandemic. Read our full statement here.
NEW AMNESTY ASIA ADVOCACY DIRECTOR

In June, Carolyn Nash joined Amnesty as our new Advocacy Director for Asia. Prior to joining Amnesty, Carolyn worked on human rights and governance programs in Myanmar. She also worked for the International Center for Transition Justice in Indonesia and The Asia Foundation in Timor Leste.
Please don't hesitate to reach out to any of our experts or email

[email protected]

for a general inquiry.
Regional Experts
Thematic Experts
Surveillance, Technology, Digital Rights: Michael Kleinman Gender, Sexuality, and Identity / Indigenous Rights: Tarah Demant National Security: Daphne Eviatar Human Rights Defenders, Prisoners of Conscience & Individuals at Risk: Andrew Fandino COVID-19, Gun Violence, Asylum/Immigration and all Other Issues: Joanne Lin Human Rights on Capitol Hill will be on hiatus during the month of August. Keep an eye out for our next issue in September.