HUMAN RIGHTS ON CAPITOL HILL
Featured: War Crimes and Civilian Harm in Afghanistan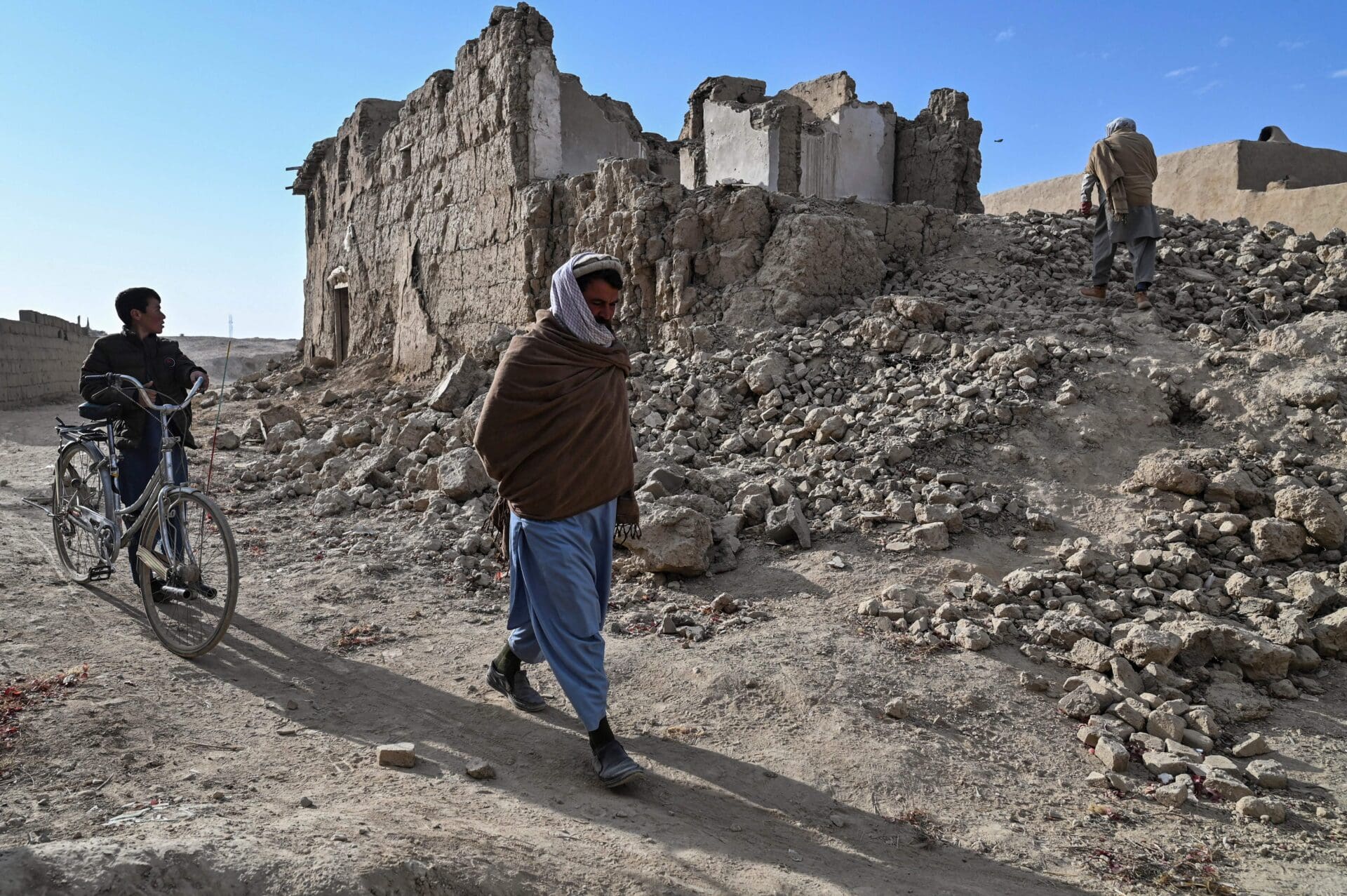 People walk past the ruins of destroyed houses in Arzo village on the outskirts of Ghazni, Afghanistan on Nov. 16, 2021. (Photo by Hector Retamal/AFP via Getty Images)
On Dec. 15 Amnesty International released No Escape: War Crimes and Civilian Harm During the Fall of Afghanistan to the Taliban. The report draws from Amnesty International's on-the-ground research in Afghanistan and is supplemented by virtual interviews with survivors and victims' families. The actions of all combatants have endangered the lives of Afghan civilians at nearly every turn. Ethnic and religious minorities and former Afghan government soldiers were singled out for brutal torture and killing. In the waning hours of the Afghan government, Afghan Security Forces launched mortar attacks and airstrikes against civilian targets including schools and hospitals, killing many. 
The new report comes on the heels of a Dec. 6 Amnesty briefing detailing how survivors of gender-based violence have been abandoned following the Taliban's takeover. Services and shelters for abused women have been shuttered. Concurrently the Taliban's decision to open the doors of prisons has meant that thousands of perpetrators of gender-based violence ("GBV") are now free and can track down the women they victimized. 
Amnesty International lauds Congress for appropriating an additional $7 billion to support Afghan evacuees in the Dec. 3 continuing resolution. However, the work to protect Afghans at risk is far from over. As conditions in Afghanistan worsen by the day, the U.S. government is abandoning its responsibility to provide pathways to safety for Afghans-at risk. Amid recent reports that U.S. Citizenship and Immigration Services ("USCIS") has begun to issue denials for Afghan humanitarian parole applications, Homeland Security ("DHS") should reverse course by implementing a special parole program for Afghans.
There is also a dire need to ensure that the tens of thousands of Afghans who have already arrived in the U.S. have a roadmap to citizenship so they may stay here long-term. Congress must swiftly pass legislation to provide a pathway to permanent residency for the Afghans who have arrived in the U.S. in 2021 as part of Operation Allies Welcome. The Afghan Adjustment Act, modeled after the Cuban Adjustment Act, would allow newly arrived Afghans to apply for permanent resident status. 
To learn more about the Afghan Adjustment Act, please see this backgrounder. To co-sponsor the Afghan Adjustment Act, contact Terrell Mwetta ([email protected]) in Rep. Blumenauer's office, or Saurabh Sanghvi ([email protected]) in Sen. Coons's office and Erin Chapman ([email protected]) in Sen. Klobuchar's office.
Amnesty International USA calls on the U.S. government to:
Establish a Special Parole Program to meet the enormity of the need of Afghans seeking protection.

Pass an Afghan Adjustment Act to establish a roadmap to citizenship for Afghans who have arrived in the U.S. via Operation Allies Welcome.

Accelerate evacuations from Afghanistan of those most at risk of reprisal attacks by the Taliban including human rights defenders, women's activists, Special Immigrant Visa candidates, ethnic and religious minorities, and other vulnerable populations.

Ensure the United States Agency for International Development ("USAID") and the State Department prioritize funding for the protection of GBV survivors.

Conduct an immediate and impartial investigation into the killings of civilians in air strikes in Afghanistan. Where violations of international law have occurred, the U.S. has an obligation to hold perpetrators to account, and to compensate victims and survivors.

Ensure that future airstrikes, including so-called "over-the-horizon" strikes, do not lead to the targeting of civilians. U.S. officials should further review their definitions of "combatants," "militants," and "non-combatants" to ensure they comply with customary international humanitarian law.
Amnesty International USA renews calls to Congress and the Biden administration to take immediate action to restore access to asylum and free people unjustly detained by Immigration and Customs Enforcement ("ICE").
After the deeply disappointing DHS decision to extend the misuse of Title 42 and to re-implement and expand Migrant Protection Protocols ("MPP") or "Remain in Mexico," Amnesty International USA issued this Dec. 3 statement condemning the administration's failure to welcome people seeking safety with dignity and respect. 
In follow up to our joint report in October on urgent protections needed for Haitians across the Americas, Amnesty and Haitian Bridge published a Dec. 15 joint document highlighting how U.S. policies, in particular Title 42, are endangering Haitians, and perpetuating racism, xenophobia, and discrimination against Black migrants. 
Congress must press the administration to end Title 42 and MPP, and stop expelling and deporting Haitians. Amnesty also urges Congress to pass the Dignity for Detained Immigrants Act (H.R.2222, S.1186) to end the harms of the current immigration detention system.
LIBYA

Despite the precarious human rights situation in Libya and impunity for grave abuses, grandstanding in the U.S. Senate has stalled the Libya Stabilization Act (S.379). A Dec. 22 Amnesty report documented how Libyan activists continue to face threats from armed groups due to their work around the upcoming elections, and refugees and migrants are subjected to horrifying crackdowns and abuses by government authorities. The Senate must urgently pass this vital human rights bill.
YEMEN

On Dec. 2 a coalition of more than 60 organizations called on the UN to urgently establish a mechanism to investigate serious rights abuses and war crimes in Yemen. This step is urgently needed in light of the UN Human Rights Council's ("HRC") failure to renew the mandate of the Group of Eminent Experts ("GEE"), the sole international investigative mechanism for Yemen. Returning to the HRC, the U.S. government must be a leader in this effort to support accountability for human rights violations, including those committed by the Saudi-Emirati led coalition and using U.S. manufactured arms.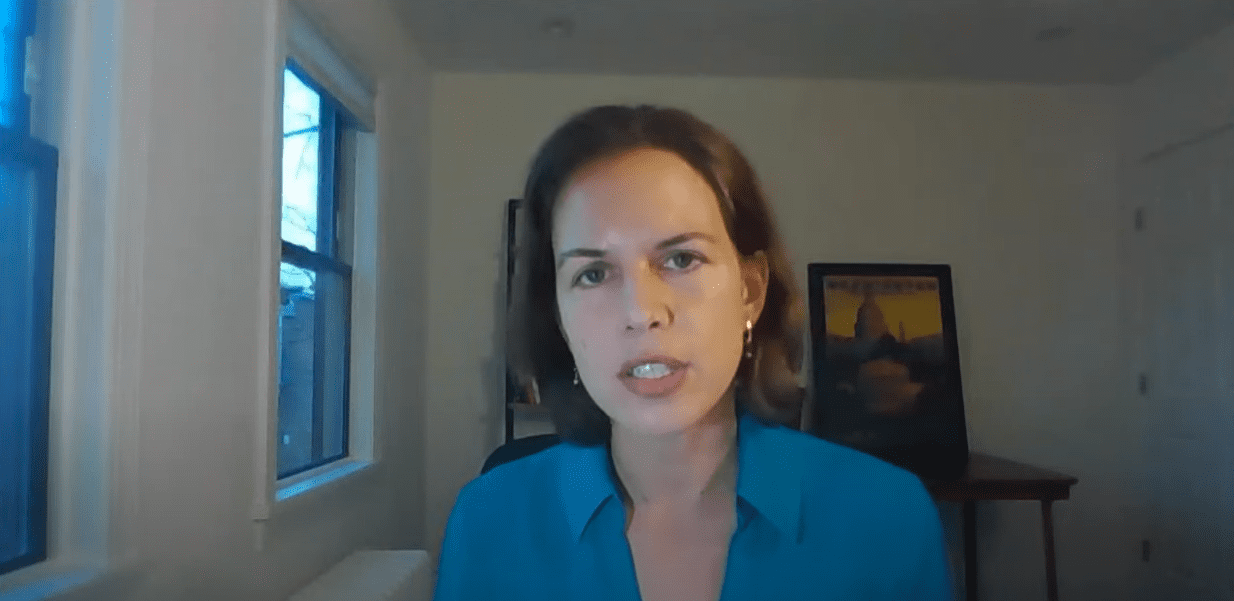 Amnesty's Carolyn Nash testifies before the Lantos Human Rights Commission on Dec. 8

sri lanka

On Dec. 8 Asia Advocacy Director Carolyn Nash testified at a Lantos Human Rights Commission hearing on accountability and human rights in Sri Lanka. Amnesty calls on the U.S. government to work through the UN Human Rights Council to collect and preserve evidence of alleged war crimes and crimes against humanity; to support human rights defenders in Sri Lanka including by observing court hearings in emblematic cases; and to call on the Sri Lankan authorities to end laws and policies that violate human rights. Click here to watch the hearing. Read Carolyn's written testimony here.