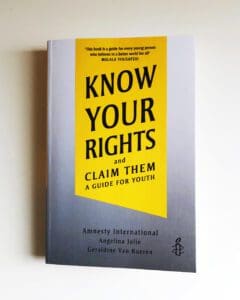 Amnesty International has teamed up with Angelina Jolie to write a powerful book for teenagers to learn about their rights. Know Your Rights and Claim Them explains child rights, shows the reality of what happens when they are denied, highlights the powerful work of child activists around the world, and provides tools for young readers to navigate the law, take action, and claim their rights. It was written in collaboration with Professor Geraldine van Bueren QC, one of the original drafters of the UN Convention on the Rights of the Child.
Children have a right to
life, dignity and health  identity  equality and non-discrimination  a safe place to live  protection from harm participation (including the right to be heard)  bodily integrity  protection from armed violence  justice and liberty  privacy  minority and Indigenous rights  education  play  freedom of thought 

and voice and peaceful protest.
This book is a guide for every young person who believes in a better world for all.
―Malala Yousafzai
This is the perfect book for young people who care about the world and want to make a difference
―Greta Thunberg
Youth Activist Spotlight
Know Your Rights and Claim Them also features how-to guides, along with the stories of a number of incredible young activists who are at the forefront of human rights change around the world. Whether campaigning on climate change, demanding access to education, or speaking out against racial discrimination and gun violence, these inspirational young people demonstrate the power of standing up for what we believe in.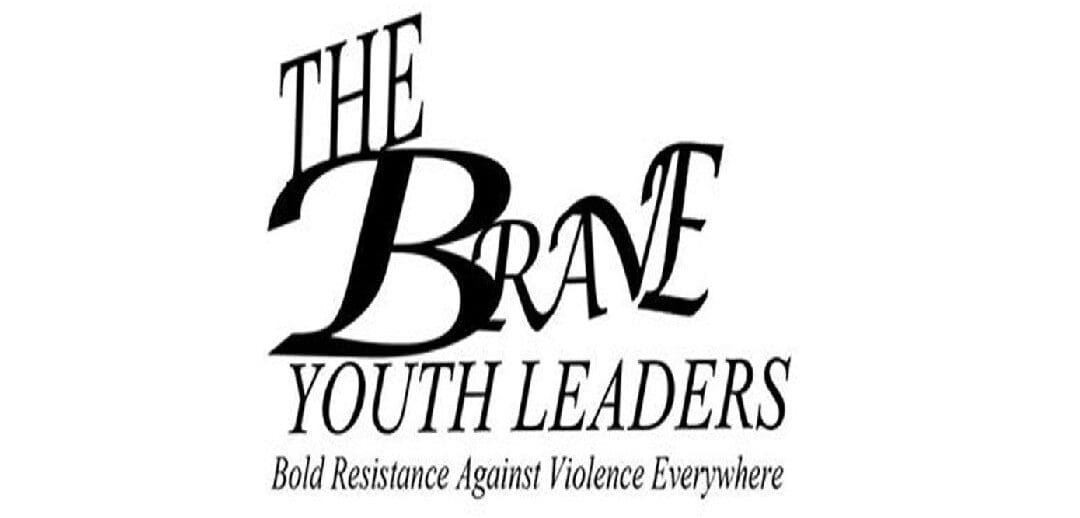 BRAVE, which stands for Bold Resistance Against Violence Everywhere! is a violence prevention youth council in Chicago that was created in 2009 to train young people to be peacemakers with their peers and leaders. It also gives them the opportunity to create change using leadership, peer to peer support, public speaking and activism. This after-school program enables teenagers to combat the realities of everyday gun violence and social injustices. BRAVE's young people attend and speak at rallies, marches and discussions in Chicago and beyond.
BRAVE Youth Leader, Gabriel Kizer, aged 15, said:
Dealing with gun violence is something you go through every day, so there's really nothing to do but normalize it. The fact that gun violence is normalized is sick, because nobody seems to care these days. They're just used to it. Gun violence is like a part of our lives now. It's the new norm. BRAVE helps me voice my opinion more on this and other issues that no one seems to touch—like sex trafficking, single parent homes, abusive homes, depression and so on. It allows me to speak freely about how I feel—there are no wrong answers, and it is a safe place to address any issues you may have. BRAVE gives you that solid foundation that you can depend on to back you up or have your back.
Take action to end gun violence through our Heroes campaign.
HEROES.AMNESYTUSA.ORG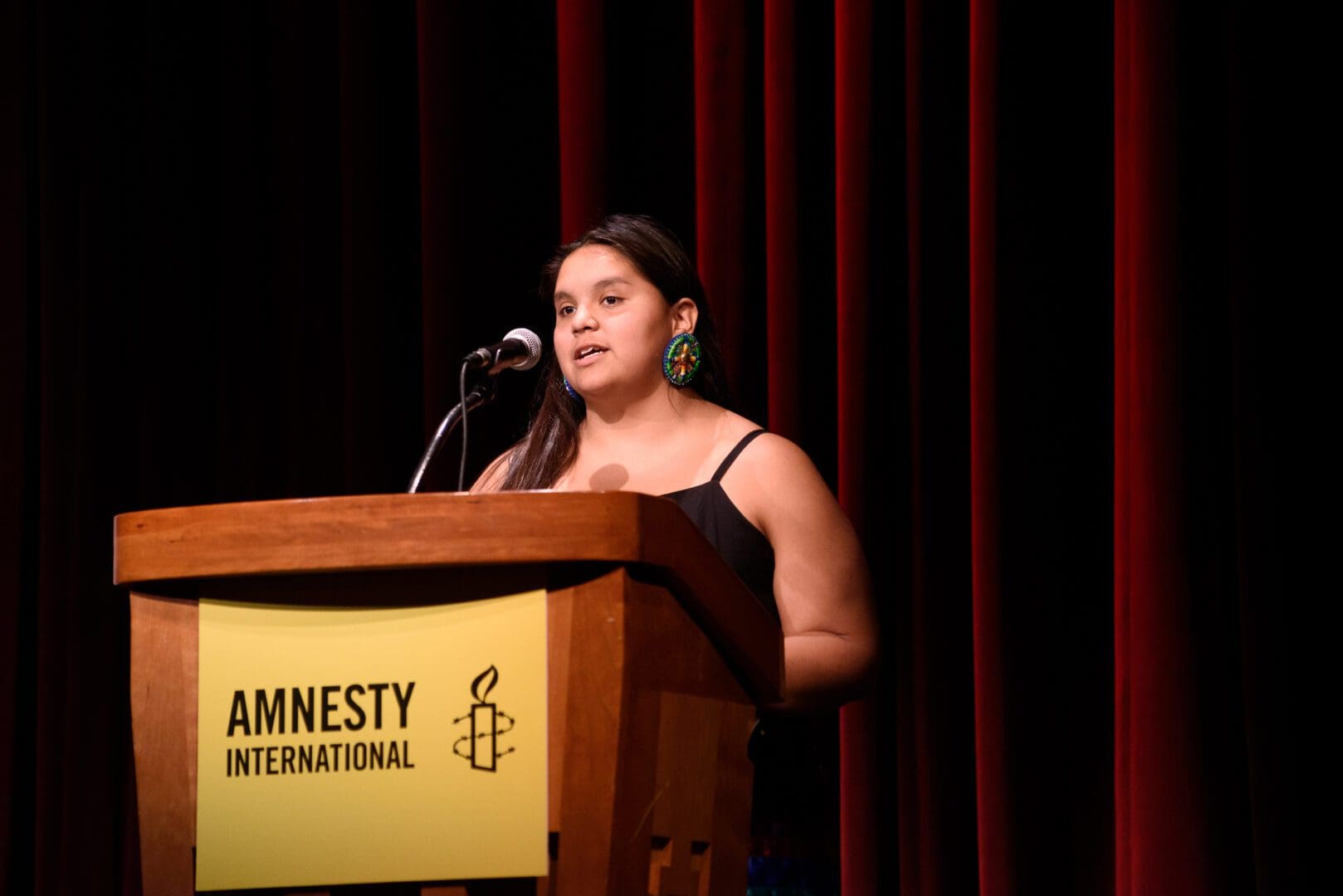 Tokata (Future) Iron Eyes is a member of the Standing Rock Sioux tribe in the United States. When she was nine, she testified against the building of a uranium mine in the sacred Black Hills. When she was twelve, she spoke in a video appealing for public support for her people's battle against the proposed route of the Dakota Access oil pipeline. The campaign helped draw thousands of national and international visitors to Standing Rock to fight the pipeline in a protest that lasted nearly a year.  In 2020, aged sixteen, Tokata Iron Eyes joined the board of a new sustainable energy group called Indigenised Energy. She continues to advocate for the planet and Indigenous rights.
Tokota (Future) Iron Eyes said:
By living your truth and recognising the world's suffering, you are already a part of the change. Trust yourself – and be loud about it.