Death Penalty Cost
May 18, 2017

"Using conservative rough projections, the Commission estimates the annual costs of the present system ($137 million per year), the present system after implementation of the reforms … ($232.7 million per year) … and a system which imposes a maximum penalty of lifetime incarceration instead of the death penalty ($11.5 million)."

— California Commission on the Fair Administration of Justice, July 1, 2008

The greatest costs associated with the death penalty occur prior to and during trial, not in post-conviction proceedings. Even if all post-conviction proceedings (appeals) were abolished, the death penalty would still be more expensive than alternative sentences.
Trials in which the prosecutor is seeking a death sentence have two separate and distinct phases: conviction (guilt/innocence) and sentencing. Special motions and extra time for jury selection typically precede such trials.
More investigative costs are generally incurred in capital cases, particularly by the prosecution.
When death penalty trials result in a verdict less than death or are reversed, taxpayers first incur all the extra costs of capital pretrial and trial proceedings and must then also pay either for the cost of incarcerating the prisoner for life or the costs of a retrial (which often leads to a life sentence).
The death penalty diverts resources from genuine crime control measures. Spending money on the death penalty system means:
Reducing the resources available for crime prevention, mental health treatment, education and rehabilitation, meaningful victims' services, and drug treatment programs.
Diverting it from existing components of the criminal justice system, such as prosecutions of drug crimes, domestic violence, and child abuse.
Emergency services, creating jobs, and police & crime prevention were the three highest rated priorities for use of fiscal resources.
Schools/libraries, public health, and roads/transportation also ranked higher than the death penalty.
Want to learn more about the cost of the death penalty?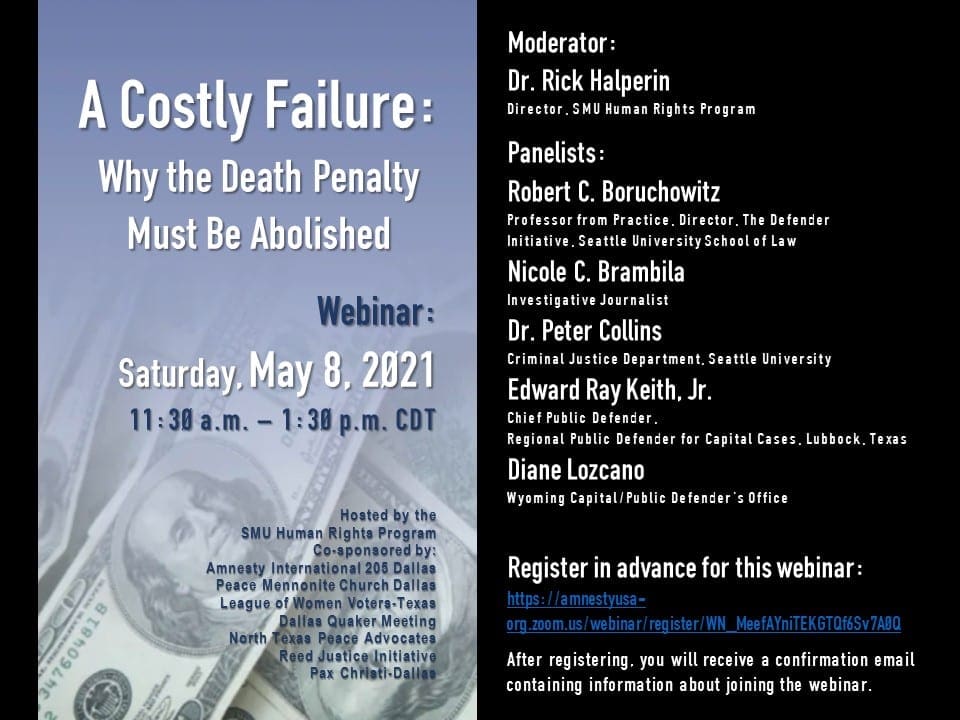 DONATE