The following information is based on the Amnesty International Report 2021/22. This report documented the human rights situation in 149 countries in 2021, as well as providing global and regional analysis. It presents Amnesty International's concerns and calls for action to governments and others. 
SENEGAL 2021
The authorities arbitrarily detained opposition and civil society figures, disrupted the internet, and shut down TV stations. Security forces fired at protesters. The right to health was undermined in the context of the Covid-19 pandemic. Forced evictions continued.
Arbitrary detention
In January, Boubacar Seye, president of the NGO Horizons Sans Frontières, was arbitrarily detained on his arrival at Dakar airport. He was charged with "disseminating fake news"; this was because of an October 2020 interview, in which he denounced the lack of transparency in the government's use of funds provided by the EU for programmes on youth employment and fighting irregular migration to Europe. He was provisionally released after 20 days.
In February, the government arbitrarily arrested several opposition and civil society figures who had been critical of the government's role in a criminal affair linked to a rape accusation involving the opposition leader Ousmane Sonko, president of the Pastef party (full name: Pastef-Les Patriotes). Among people arrested were members of the Pastef party, including Birame Souleye Diop and Abbas Fall, accused of "criminal conspiracy and complicity in the dissemination of content contrary to good morals, threat of assault and violence". Seventeen female Pastef militants, including their leader Maimouna Dieye, were also arrested and detained in Rebeuss prison despite not being accused or charged with any criminal offence. The activist Guy-Marius Sagna was also arrested and accused of "criminal conspiracy", "participating in an insurrection" and "threatening to disturb public order" after he accused the police of torture and other ill-treatment of supporters of the Pastef party arrested in February. They were all freed in April. Ousmane Sonko was also arbitrarily detained in March accused of disturbing public order, while, accompanied by his militants, he was on his way to court, responding to a summons for the rape allegations. He was freed six days later.
Excessive use of force
Fourteen people, including three children, were killed in March when security forces used live ammunition to disperse nationwide protests – some of which had turned violent – in Dakar, Bignona, Kaolack and Diaobé, following the arrest and detention of Ousmane Sonko. At least 400 people were injured.
During the protests in Dakar, armed people were seen operating in support of the police and attacking protesters in several neighbourhoods. The Senegalese government described these individuals as police officers wearing civilian clothes.
The independent commission announced by the authorities in April to investigate the violent incidents during the protests had not been put in place. The president announced in December that a judicial investigation had been opened.
Freedom of expression and assembly
In March, the national broadcasting regularity authority suspended Walf TV and Sen TV for 72 hours because of their live broadcasts of the protests, which it described as "incitement to violence" and "irresponsible coverage". Protesters also vandalized property belonging to the Groupe Futurs Media press holding and the newspaper
Le Soleil
for their perceived association with the government.
In the same month, the authorities disrupted access to the internet and social media ahead of a planned protest in Dakar.
In June, the National Assembly amended the terrorism-related chapters of the Criminal Code and the Code of Criminal Procedure, in a move that seriously restricted the rights to freedom of expression and peaceful assembly. Terrorism, which has an overly broad definition, encompassed acts linked to disturbing public order, criminal association, infractions linked to new technologies of information and communication, and "incitement to terrorist acts". Protests that turn violent could fall under this definition and lead to criminal charges against the organizers.
Right to health
Beginning in March, Senegal rolled out its Covid-19 vaccination campaign, with the support of COVAX. A shortage of vaccines in July coincided with a new wave of Covid-19, and a 44% increase in cases.
As of December, 1.9 million Covid-19 vaccinations had been administered, with 593,000 individuals fully vaccinated, representing 5.6% of the population.
Detainees' rights
The health of detainees was seriously put at risk by prison overcrowding. The system implemented by the prison authorities to monitor Covid-19 cases led to overcrowding in the CapManuel prison in Dakar, with detainees unable to even lie down. This prison was indeed chosen by the authorities to receive all new detainees, as a triage and quarantine facility, before they were eventually dispatched to other detention facilities.
Forced evictions
Rural communities continued to challenge their forced evictions, which were carried out to make room for business interests. In Dougar (a city to the east of Dakar), 21 people were arrested in May during protests against the allocation of 72 hectares of land to a private company. According to the communities affected, the XOF100 million (US$178,000) compensation offered, based on a 1973 compensation scale, did not reflect the current cost of living.
Workers' rights
In August, the authorities warned private employers against suspending and firing workers who were not vaccinated against Covid-19, calling such measures discriminatory.
LGBTI people's rights
There were several public physical attacks against LGBTI people in Dakar and Ziguinchor during the year, many of them videoed by the attackers. In May, several conservative groups organized a large protest in Dakar, calling for the criminalization of homosexuality in Senegal's Criminal Code.
Children's rights
Senegal failed in its obligation to protect children from ill-treatment. Hundreds of thousands of Quranic students continued to be forced to beg for their sustenance, despite the existence of a 2005 law against forced begging and child trafficking, and a 2018 bill to modernize Quranic teaching.
Press Release
Amnesty International's Annual State of the World Report Slams Governments, Including the U.S., for Global Assault on Freedoms
February 22, 2016
Press Release
Your rights in jeopardy, global assault on freedoms, warns Amnesty International
February 18, 2016 – State of the World 2015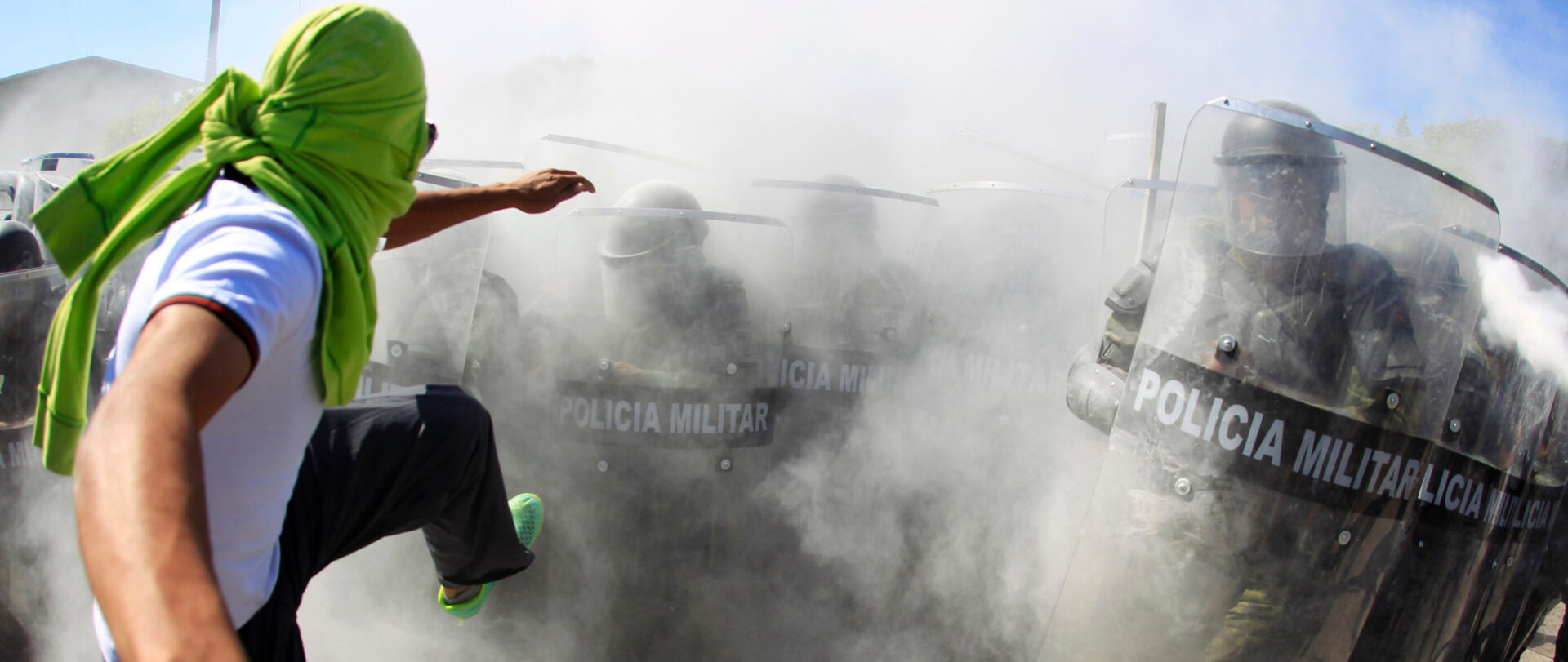 Report
Amnesty International State of the World 2015-2016
February 18, 2016 – Annual Report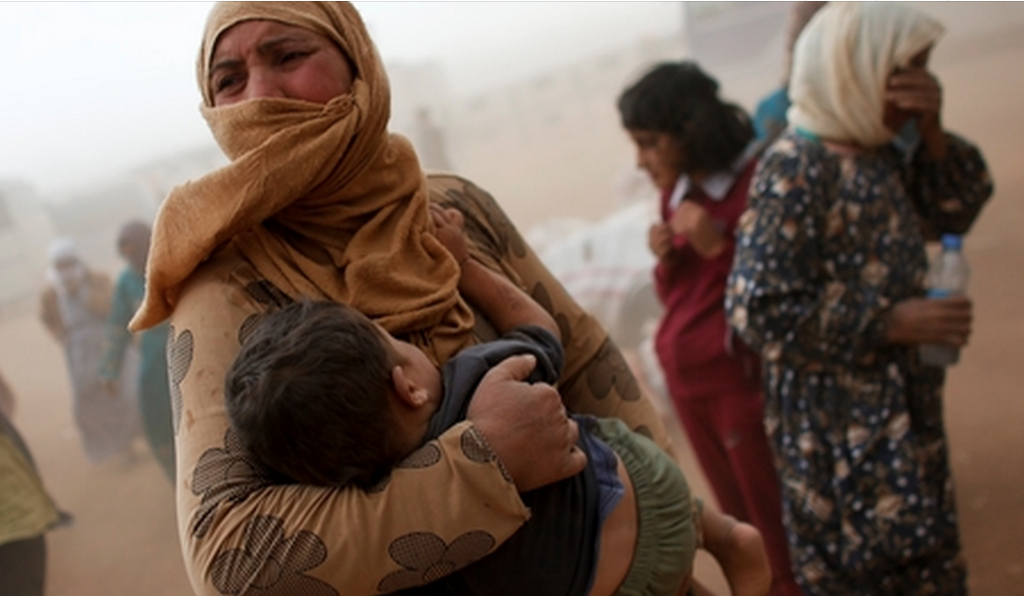 Report
State of the World 2014/2015
February 25, 2015
Press Release
President Obama Must Use Africa Trip to Push Leaders to Protect Human Rights
June 26, 2013
Press Release
On Eve of Obama Trip, New Report Finds Dangerously Rising Levels of Homophobia in Africa
June 24, 2013
Report
Annual Report: Senegal 2013
May 23, 2013
Press Release
Senegal Must Comply With Court Ruling on Former Chad President
July 20, 2012
Press Release
Amnesty International Urges Senegal to Stop Clampdown on Dissent as Protesters Shot Dead
January 30, 2012
Report
Senegal: Torture: the Casamance case
March 26, 2011 – Aged
Report
Annual Report: Senegal 2010
March 19, 2011