The following information is based on the Amnesty International Report 2022/23. This report documented the human rights situation in 149 countries in 2022, as well as providing global and regional analysis. It presents Amnesty International's concerns and calls for action to governments and others.
Overview
Freedom of movement and right to information remained severely restricted due to border closure. The government declared victory over Covid-19, but there was no evidence of vaccinations taking place. People including children were subject to forced labour and some people were forced into state-designated employment. Political prison camps were believed to remain in operation. There were reports that detainees were tortured and otherwise ill-treated.
Background
A "maximum national emergency" was declared after the country's first officially reported Covid-19 outbreak. North Korea implemented multiple missile launches and its confrontational rhetoric and military exercises escalated tensions in the region. North Korea sent its ambassador to COP27 in a rare in-person diplomatic appearance during the pandemic. In March, the OHCHR reported there were reasonable grounds to believe that crimes against humanity had been committed.
Key issues
The government kept North Korea's borders closed for three years due to Covid-19 and continued to impose temporary quarantine and movement control in several areas. The movement of people and goods between regions remained limited due to the quarantine policy. By the end of the year, at least 67 North Koreans (32 women and 35 men) had escaped to South Korea, the second lowest number since 2003 when official records were first made public. Most of these people had moved to other countries such as China before the pandemic and later entered South Korea. As a result of border controls, no NGOs or independent media were present to monitor the implications of these restrictions, including in relation to freedom of expression and civic space.
The closure of the country's borders in response to the Covid-19 pandemic further restricted people's access to information from outside the country. There were reports of an increased military presence along the border and the installation of CCTV cameras and motion detectors, making it more difficult for information to enter the country.
Since the introduction of the Reactionary Thought and Culture Denunciation Law, issued in December 2020, the crackdown on accessing foreign information and punishment for violators continued. Teenagers were reportedly executed for watching and sharing a South Korean TV show.
Daily mobile phone use became more common and increasing numbers of people had mobile phone subscriptions; however, access to and use of international mobile phone services were tightly restricted across the country. Overseas calls by citizens were almost completely blocked and only a very small number of ruling elite people were allowed to use the internet.
There was no evidence of Covid-19 vaccinations being given to the public. The international community, including COVAX, proposed vaccine assistance repeatedly, but the authorities did not accept any help. The 25 million population were put at grave risk from the virus because they had no access to vaccines in a country with one of the most fragile health systems.1 On 12 May, the North Korean authorities officially announced the occurrence of confirmed cases of Covid-19. The authorities declared a "victory" over Covid-19 on 10 August, claiming that they had completely eradicated it from the country. Suspected cases continued to appear. In September, the government stated that vaccinations could begin.
More than 40% of the population were undernourished and required humanitarian assistance. Many people suffered from chronic malnutrition. The Food and Agriculture Organization of the United Nations again designated North Korea as a country in need of external food assistance. Cross-border freight trains between China and North Korea operated intermittently, but at a lower frequency than prior to Covid-19. The inflow of food from overseas through imports and aid from the international community was still lower than before Covid-19. There were reports that North Korean authorities had requested food aid from countries including India and Viet Nam. Continued natural disasters such as spring drought and summer typhoons were reported to have exacerbated low productivity in the agricultural sector.
As part of the quarantine policy, smuggling at the border between North Korea and China was strongly prohibited. Smuggling by some individuals appeared to continue and there were reports that unofficial state-led smuggling was also carried out secretly.
Food shortages faced by marginalized groups, such as people with disabilities, children, older people and those living outside towns and cities, were particularly serious. Water supply facilities and sewage systems were poor in many areas.
Workers' rights Some people who completed secondary education were assigned to a workplace designated by the state. Most workers not engaged in national priority sectors such as the military and law enforcement agencies received wages that did not allow them to access an adequate standard of living. There were multiple reports of people involved in illegal activities such as smuggling, theft and drug production/selling to survive.
Some children were forced by the state to work in coal mines and on farms under dangerous conditions. In addition to their education, children were required to perform state-imposed tasks such as cleaning, farming and working in construction. Repression of dissent Open criticism of the authorities or leadership was not allowed. Extreme anxiety and fear was pervasive among people who were at risk of being detained for political reasons and charged with anti-party or anti-state crimes.
Four political prison camps (kwanliso) remained in operation, although their existence was denied by the authorities. Up to 120,000 detainees were believed to be held and subjected to forced labour, torture and other ill-treatment. Arbitrary arrests and detentions The number of people arrested or detained was believed to have increased. Arrests were made on the grounds of violations of quarantine rules such as smuggling, isolation and cross-border travel attempts, as well as drug use, engagement in religious practices (no alternative belief systems are tolerated by the authorities) and accessing foreign information.
Despite some reports that treatment of detainees had partially improved over the past few years, verbal abuse, beatings, torture and executions allegedly occurred inside detention facilities run by law enforcement agencies, including the Ministry of State Security and the Ministry of Social Security. In particular, it was reported that beatings, torture and dietary restrictions were used by officials of detention facilities to extract confessions or control detainees.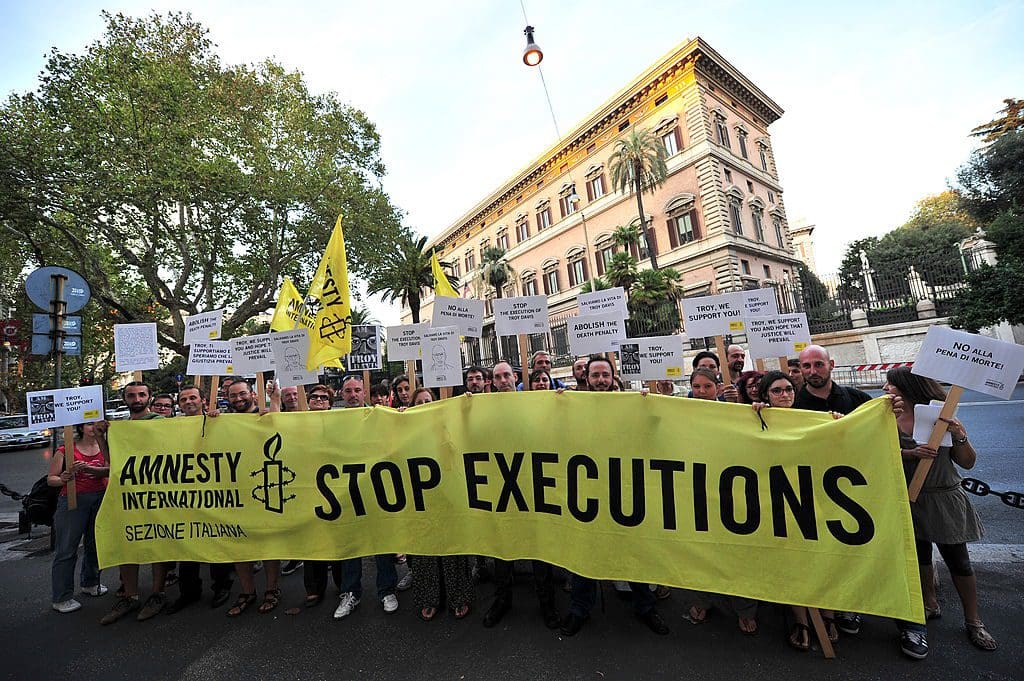 Report
Death Penalty 2021: State-Sanctioned Killings Rise as Executions Spike in Iran and Saudi Arabia
May 23, 2022 – 2021 death penalty report

Press Release
North Korea/US Summit: Horrific human rights situation must not be ignored at historic meeting
June 8, 2018 – North Korea

Press Release
Release of U.S. Prisoners in North Korea Highlights Pressing Human Rights Concerns
May 9, 2018 – North Korea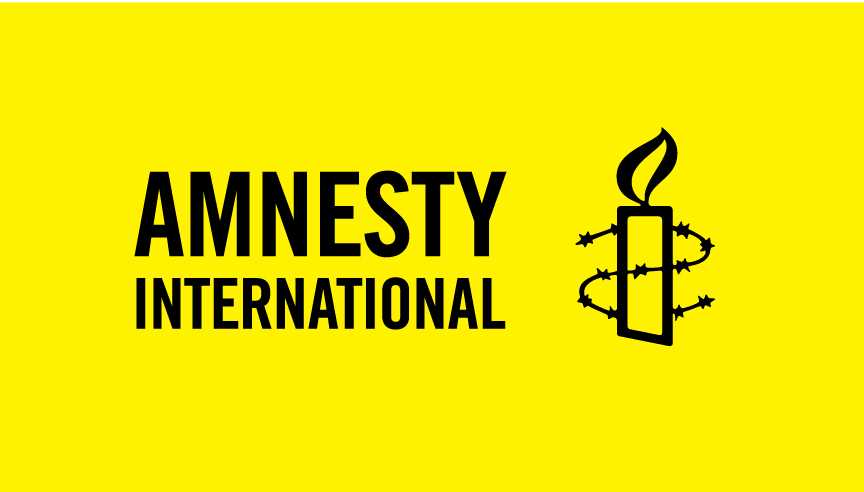 Press Release
Korea peace talks: A missed opportunity for human rights
April 27, 2018 – North Korea
Press Release
U.S. Citizen's Hard Labor Sentence in North Korea Shrouded in Secrecy
April 29, 2016 – Kim Dong-chul
Press Release
Ai Weiwei, Snowden, Pussy Riot take place of online ads to protest censorship
March 10, 2016
Press Release
North Korea: Tightened controls on communications with the outside world leave families devastated
March 7, 2016
Press Release
Amnesty International's Annual State of the World Report Slams Governments, Including the U.S., for Global Assault on Freedoms
February 22, 2016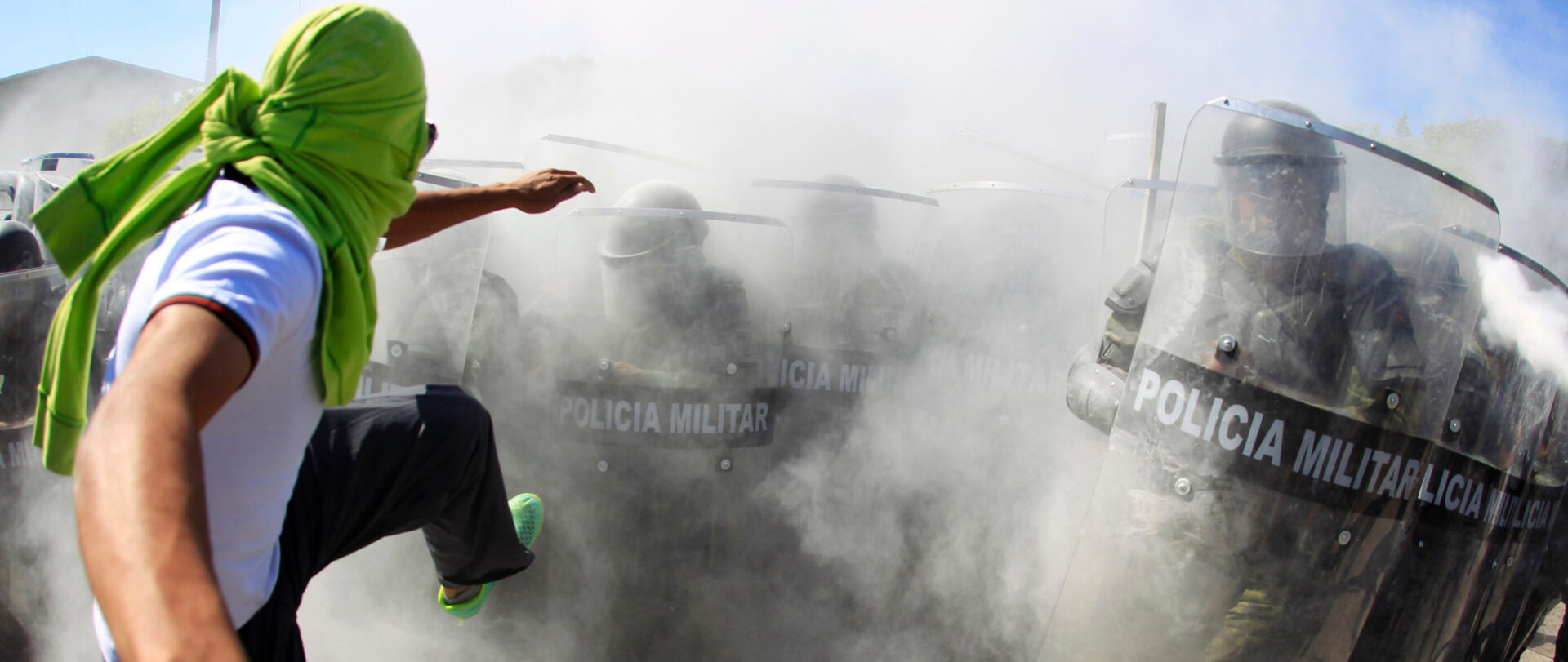 Report
Amnesty International State of the World 2015-2016
February 18, 2016 – Annual Report
Press Release
Your rights in jeopardy, global assault on freedoms, warns Amnesty International
February 18, 2016 – State of the World 2015
Press Release
UN Security Council must send a clear message to North Korea to end crimes against humanity
December 10, 2015