The following information is based on the Amnesty International Report 2021/22. This report documented the human rights situation in 149 countries in 2021, as well as providing global and regional analysis. It presents Amnesty International's concerns and calls for action to governments and others.
BULGARIA 2021
Media freedom further deteriorated as journalists were subjected to threats and intimidation. Migrants and asylum seekers faced pushbacks. Domestic violence increased. LGBTI people were targeted by groups hostile to minority rights. Roma faced widespread discrimination. There was systemic ill-treatment of residents in social care institutions.
Background
Bulgaria's third parliamentary elections of the year took place in November as no party was able to form a government following previous snap elections in April and July. The emergency epidemic situation introduced during the Covid-19 pandemic, originally declared by the government in May 2020, remained in place throughout the year, granting the government extensive powers.
Freedom of expression
Media freedom continued to deteriorate, and journalists and independent media outlets who investigated crime and corruption faced frequent threats and smear campaigns, including by public officials. In April, Dimitar Stoyanov, an investigative journalist with the Bivol news portal, reported receiving death threats from a businessman he contacted for an interview about a corruption case in which he was allegedly implicated. The Prosecutor's Office in Sofia failed to investigate Dimitar Stoyanov's complaint and the police issued a notice of warning instructing him to stop communicating with the businessman. In April, during a television programme, member of parliament Toshko Yordanov joked about cutting off a journalist's limbs for "lying" after the journalist unintentionally mixed up the names of two political parties during a live show. In May, minister of the interior Boyko Rashkov questioned the journalistic integrity of two television hosts who interviewed him and suggested they should be removed from their posts. Neither official faced parliamentary sanctions. The Covid-19 pandemic exacerbated the already precarious working conditions of media workers, resulting in salary cuts, delayed payments and the undermining of editorial independence. The government reduced funding to several public media outlets and the Council for Electronic Media, the country's media regulator. In its Rule of Law Report in July, the European Commission highlighted the lack of transparency, the concentration of media ownership and continued political interference in the editorial policy of some outlets. Bulgaria was downgraded from 111th to 112th out of 180 countries on the World Press Freedom Index and remained the EU member state with the lowest standard of media freedom.
Refugees' and migrants' rights
Bulgaria continued to carry out systematic pushbacks of migrants and asylum seekers at its borders. Over 1,100 pushbacks were recorded by the end of the year, affecting at least 13,000 people. In July, the European Court of Human Rights found that Bulgaria had violated the European Convention on Human Rights by expelling a journalist to Turkey in 2016 without examining the risks of ill-treatment he faced on his return. Reception conditions for asylum seekers remained substandard. In August, the Bulgarian Ombudsperson said that the specially designated zone for unaccompanied children in the Voenna Rampa reception centre was severely overcrowded and that children lived in extremely poor and unhygienic conditions. In August, the government announced plans to reinforce police and military presence on the borders with Turkey and Greece because of concerns over arrivals of Afghan asylum seekers after the Taliban's takeover of Afghanistan. Bulgaria granted international protection to up to 70 Afghan nationals, along with their families, who worked for the Bulgarian embassy and military in Afghanistan. Nevertheless, the vast majority of Afghans seeking asylum continued to be rejected in accelerated procedures with their applications treated as manifestly unfounded, an ongoing practice ever since Bulgaria declared Turkey a safe third country.
Sexual and gender-based violence
Cases of domestic violence, which surged threefold during the Covid-19 pandemic, continued to rise. In January, the government submitted to the parliament amendments to the Law on Protection from Domestic Violence aimed at further harmonizing domestic legislation with international standards. Some of the measures included in the amendments envisage strengthening protective measures, a referral mechanism and the establishment of a central register of acts of domestic violence, victims and perpetrators. The amendments had not been adopted by the end of the year.
LGBTI people's rights
LGBTI people continued to face threats and abuse, including by political parties and public officials. In October, Rainbow Hub, a community centre for LGBTI-related events in Sofia, was attacked and vandalized by a group of people led by Boyan Rassate, a Bulgarian National Union party candidate in the November presidential elections.
1
 After strong condemnation by human rights activists, political parties and numerous embassies in Sofia, the Election Commission waived Boyan Rassate's political immunity and he was detained and charged with hooliganism and assault. Under the country's Criminal Code, homophobic violence is not yet recognized as a hate crime. The Bulgarian National Union party frequently criticized LGBTI groups publicly and accused them of spreading "gender propaganda" and teaching "perversions" to schoolchildren. Leading up to the general elections in July, LGBTI events in Sofia, Plovdiv and Burgas were targeted by groups hostile to minority rights. In July, the annual Pride event took place in Sofia against a backdrop of widespread anti-LGBTI protests.
Discrimination
Roma continued to face widespread social exclusion and discrimination, including in education, health, housing and employment. Covid-19 and the resulting prolonged state of emergency disproportionately affected the Roma population. Roma children continued to be significantly less likely to complete any level of education than the general population. Covid-19 increased the risk of early marriage for Roma girls. The European Roma Rights Centre found that Roma children were over-represented in the state childcare system and were more likely to be removed from their families. In June, the Supreme Administrative Court found the leader of the Bulgarian National Movement party, Krasimir Karakachanov, guilty of discrimination over his controversial statements following incidents in Voyvodinovo in 2019, which triggered widespread anti-Roma violence that resulted in the destruction of homes and the forced eviction of Roma families.
Cruel, inhuman or degrading treatment
The authorities failed to eradicate the persistent physical ill-treatment of social care residents and patients with psychiatric disorders. In October, the Council of Europe's Committee for the Prevention of Torture reported numerous cases of people being slapped, punched, kicked or hit with sticks, mechanically restrained or found abandoned in unhygienic conditions. The Committee called for urgent action to radically change the country's approach to mental and institutional social care.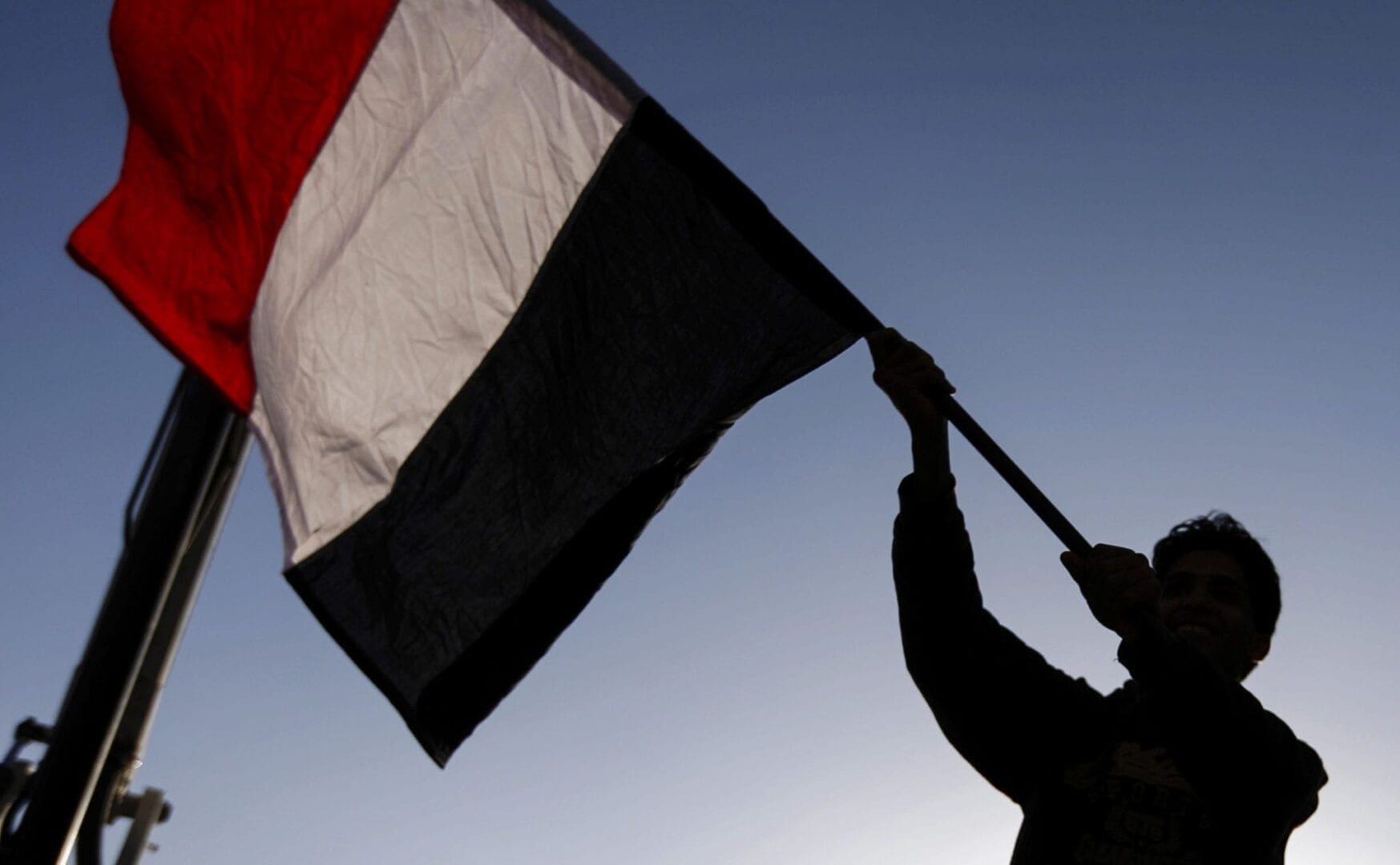 Press Release
Yemen: UAE recklessly supplying militias with windfall of Western arms
February 5, 2019 – Detention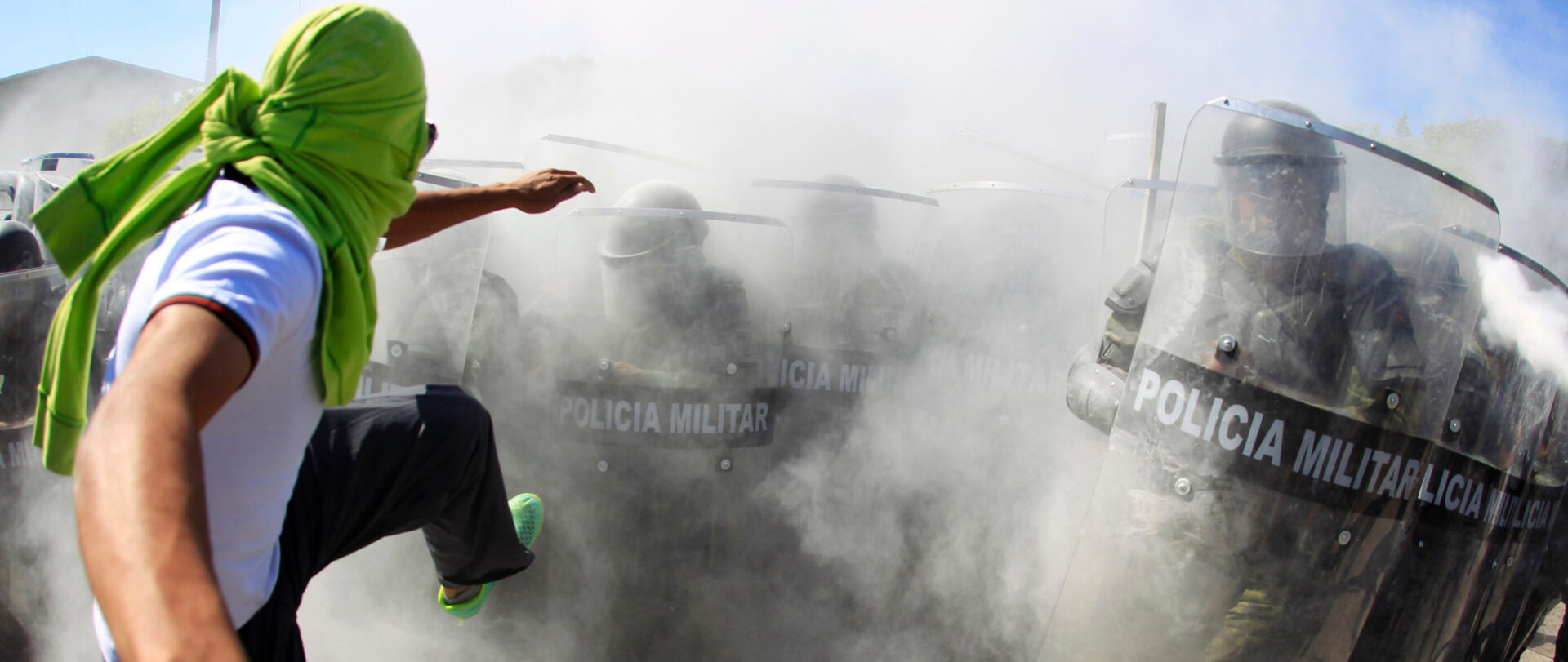 Report
Amnesty International State of the World 2015-2016
February 18, 2016 – Annual Report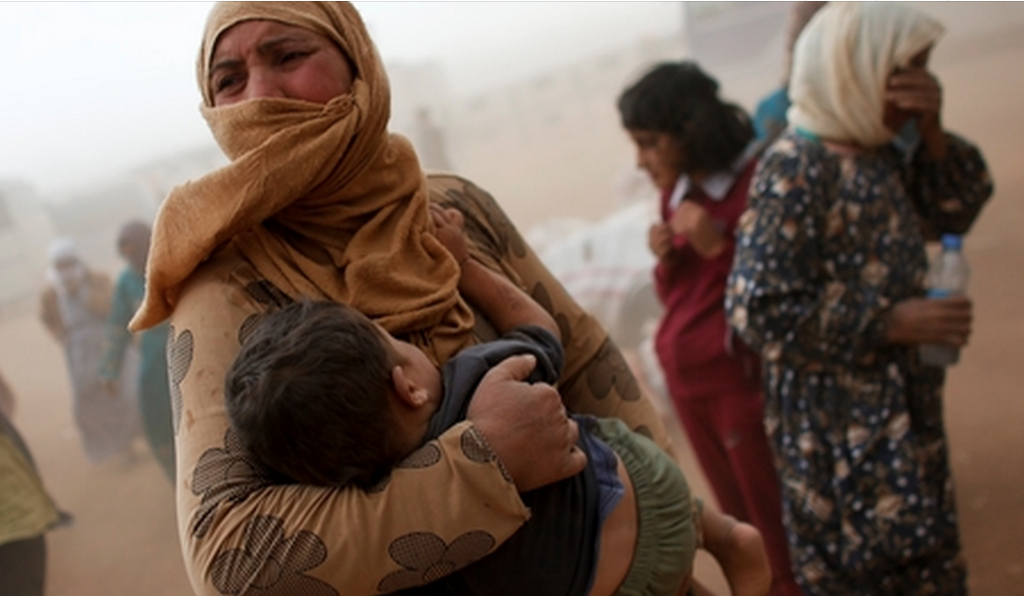 Report
State of the World 2014/2015
February 25, 2015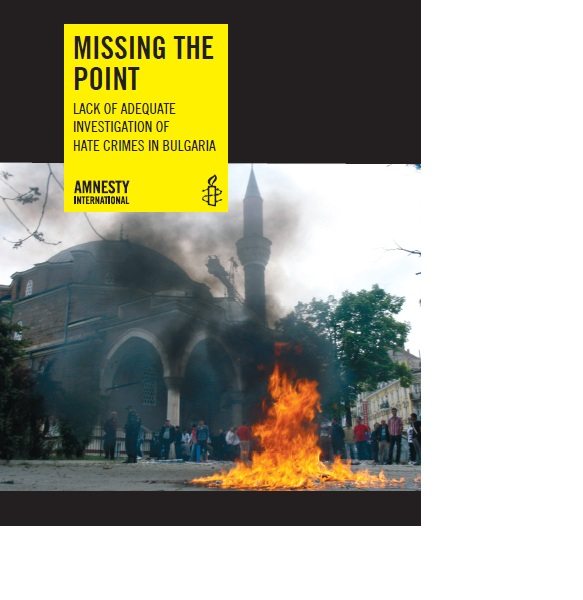 Report
Missing the Point: Lack of Adequate Investigation of Hate Crimes in Bulgaria
February 9, 2015