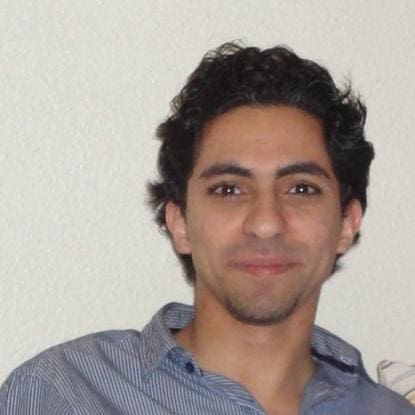 Flogged for Blogging

In May 2014, Raif Badawi was sentenced to 10 years behind bars, 1,000 lashes, a 10-year travel ban, and a lifetime ban from appearing in the media. He was convicted of violating Saudi Arabia's draconian information technology law and "insulting Islam." The conviction stems from number of articles Raif wrote and published on his site "Saudi Arabian Liberals," which he founded as a forum for social and political debate. Raif also refused to remove other Saudi writers' articles from the site.
Your letters, emails, and calls to the authorities make a difference.
"We want life for those who call for our death, and rationality for those who desire ignorance for us." -Raif Badawi
The charges against Raif are related to articles he wrote criticizing religious authorities in Saudi Arabia, and pieces penned by others that Raif published on the Saudi Arabian Liberals' site. The prosecution had called for him to be tried for 'apostasy' or abandoning his religion, which carries the death penalty.
Raif is one of many activists in Saudi Arabia persecuted for openly expressing their views online. Facebook and Twitter are incredibly popular in a country where people can't openly voice their opinions in public. The authorities have responded to this increase in online debate by monitoring social media sites and even trying to ban applications such as Skype and WhatsApp, further stifling free expression.
Stand alongside Raif badawi. Get involved with the forms of action offered below and use your voice to fight for justice.