The President of Sri Lanka, Ranil Wickremesinghe, must repeal the Prevention of Terrorism Act (PTA), a counterterrorism law, that has been weaponized to crack down on peaceful protestors and stifle dissenting voices, in contravention of Sri Lanka's international human rights obligations, especially the rights to freedom of expression and peaceful assembly. The proposed successor to the PTA, the draft Anti-Terrorism Act, does not meet international human rights standards; it must be substantially revised or withdrawn.
The rights to freedom of expression and peaceful assembly are keystones of any rights respecting society. They must be respected, protected and fulfilled.
Penalized for Protesting
In the last two years, the Sri Lankan government has intensified the crackdown on dissent, severely curtailing civil society freedom. People from all walks of life, especially minority communities, have been threatened, intimidated, harassed, and jailed, simply for expressing their views. Journalists, poets, teachers, and lawyers have been targeted for doing their jobs in ways that displease the authorities. Further, the state has targeted student activists and trade unionists in reprisal of their work. The government and government-affiliated groups have used smear campaigns, abduction-style arrests, raids of media outlets, travel bans, and torture and other ill-treatment of protesters while in custody to limit and discourage freedom of expression and peaceful assembly.
References to protesters as "terrorists" and "fascists" by Members of Parliament and President Ranil Wickremesinghe are attempts to demonize the protest movement. These attempts culminated in the government using the draconian Prevention of Terrorism Act against three protesters, including a protest leader. A study conducted by the Human Right Commission of Sri Lanka found that PTA detainees faced a continuum of violence. The study documented that "violence in police custody was found to be an inherent element of the investigation process, whereby torture is inflicted to extract information, confessions, and evidence from detainees".
The PTA has enabled numerous instances of arbitrary detention, torture and other ill-treatment since 1979. Despite the Sri Lankan government's multiple assurances that the PTA would be reformed in line with international human rights standards, to date no adequate reforms have taken place. The PTA continues to be used as a tool to arbitrarily detain people, violate fair trial rights, and put detainees at risk of torture and other ill-treatment, amongst other violations.
On March 22, 2023, the government published the draft Anti-Terrorism Act (ATA), which is proposed to replace the PTA. The ATA does not comply with international standards. Offenses under the ATA are not precisely defined but are broad, vague and subjective. The ATA retains provisions to enable prolonged detention (up to one year) without charge or trial. It facilitates torture, especially in a context that is rife with allegations of torture in custody. It gives the military arrest and detention powers that should only be provided to the police. It retains unchecked powers of the executive without sufficient judicial oversight. The ATA must not be enacted in its current form.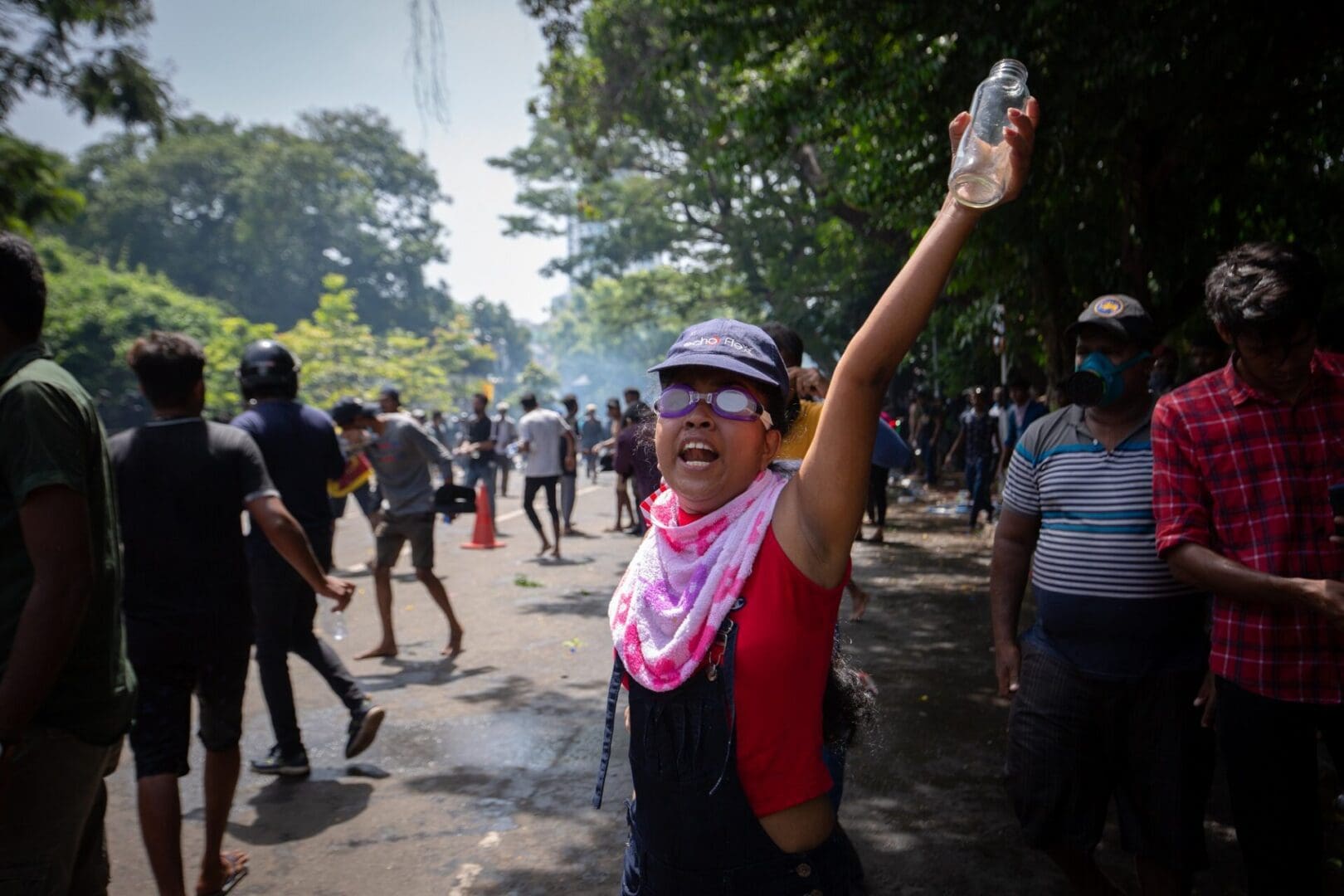 Quick Action
DEMAND SRI LANKA'S GOVERNMENT COMPLIES WITH HUMAN RIGHTS STANDARDS
The PTA is in violation of International Human Rights Law and must be repealed. The draft ATA must be substantially revised or dropped.
TAKE ACTION
A New Wave Of Protests
A new wave of protests erupted across Sri Lanka in March 2022, as a result of a catastrophic economic crisis that has deprived residents of basic necessities, including essential medicines, food, cooking gas, fuel and electricity. During recent protests the authorities yet again responded with a militarized approach, and in a number of instances misused force against peaceful protesters. The government's responses to these protests in an effort to curb further demonstrations have resulted in serious human rights violations: the army has been deployed with shooting orders to contain the protests; the police used unlawful force and lethal weapons; and the government continues to intimidate and detain dozens of peaceful protesters.
Why are we Campaigning
Protest movements lie at the heart of any positive human rights change we have seen throughout history. These changes have only been possible and will only be possible if people come together to support and protect what is right. Amnesty has strength in unity as a global movement and can help ensure that the right to protest is protected and enjoyed by everyone equally. We are in the best position to amplify the calls of people's movements and to promote effective allyship.
The Sri Lankan government must end the crackdown on peaceful protests using draconian anti-terror laws and create an enabling environment to respect, protect and fulfill the right to protest. People have the right to express discontent peacefully and the state has an obligation to facilitate this right. The PTA must be repealed; the draft ATA must be substantially revised or dropped.
Inspiring protest is a powerful force for good. United together we can, and will, make a difference. We are part of a global community where everyone belongs. We all have the right to speak truth to power safely and need to protect this right for future generations.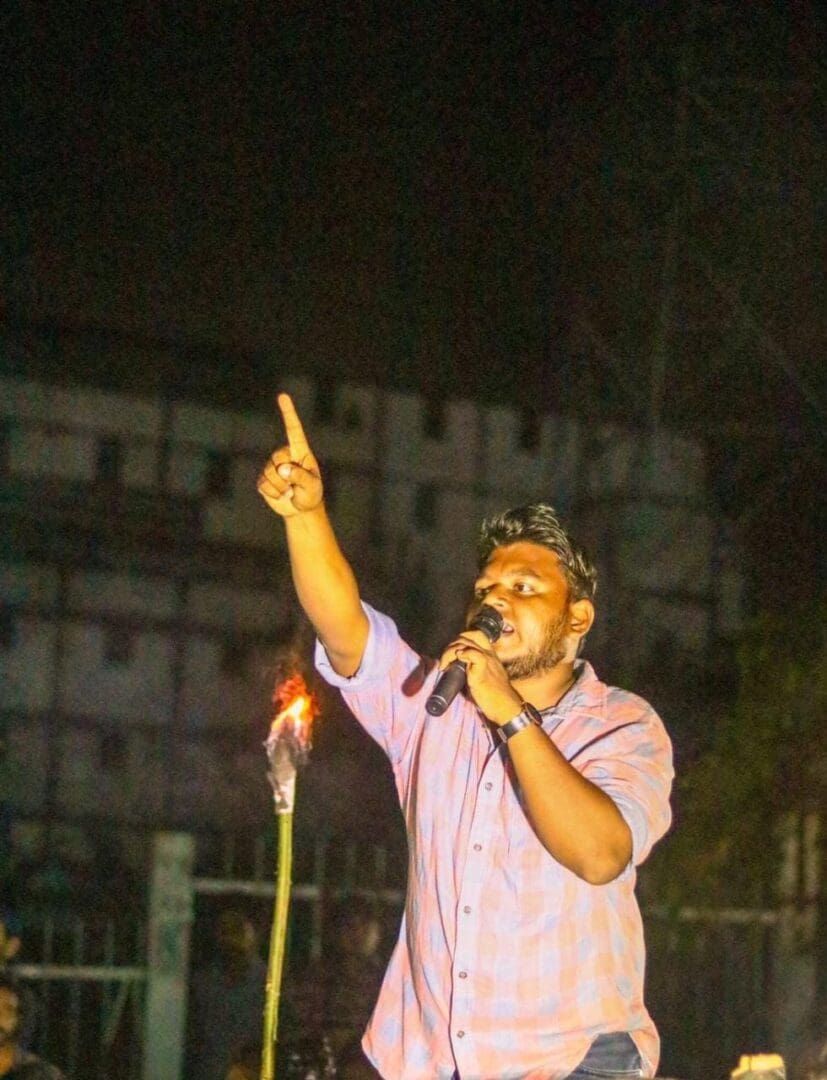 MEET WASANTHA
Wasantha Mudalige, is a student activist, who was arrested on August 18, 2022 along with 19 other people during a protest in Colombo that the police violently disrupted using excessive force. Since Aug. 22, he has been held on orders signed by President Wickremesinghe under the Prevention of Terrorism Act. As convenor of the Inter University Students Federation, Mudalige had taken a prominent part in widespread protests in Sri Lanka during 2022.
During much of his detention, he has been held in solitary confinement and poor conditions, including cells without access to sanitation and sunlight. In December, he required hospital treatment for breathing difficulties. His family and his lawyer have expressed concern for his safety and his health in detention. On October 4, the Human Rights Commission of Sri Lanka issued a notice calling for the police to protect Mudalige's safety in custody.
On January 31, 2023, the Colombo Chief Magistrate dropped all PTA charges. The following day, Wasantha Mudalige was released on bail.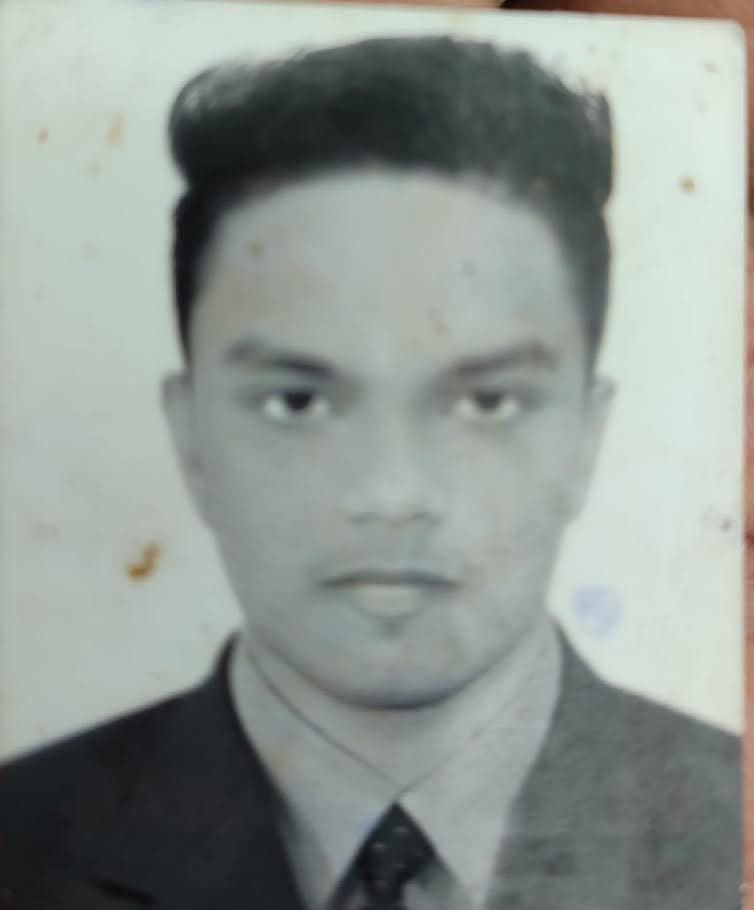 MEET MOHAMED
Mohamed Imran, a computer engineering student and sales representative for electrical bulbs, was arrested by the police on May 9, 2019, in Kattankudy under the Prevention of Terrorism Act. He was just 20 years old at the time. He is the breadwinner who provides for his 54- year-old mother, a single mother who sold her house to pay for Imran's education, and his late grandmother who passed away while Imran was in detention.
Upon his arrest, no arrest receipt or detention order was given to his family. A detention order was finally issued by the President, acting in his capacity as Minister of Defence, on March 29, 2022. According to the detention order, Imran was detained on suspicion of being "connected with or concerned in unlawful activity" for "aiding and abetting the suicide bombers of the Easter Sunday attacks on 21.04.2019, attending weapon training and extremist lectures conducted by Mohomad Casim Mohamed Saharan and his followers and concealing such information from security forces" – an allegation law enforcement officials failed to substantiate with any credible evidence. The detention order did not amount to charges against Imran.
Mohamed Imran was released on bail on August 31, 2022 by the Batticaloa Magistrate's Court.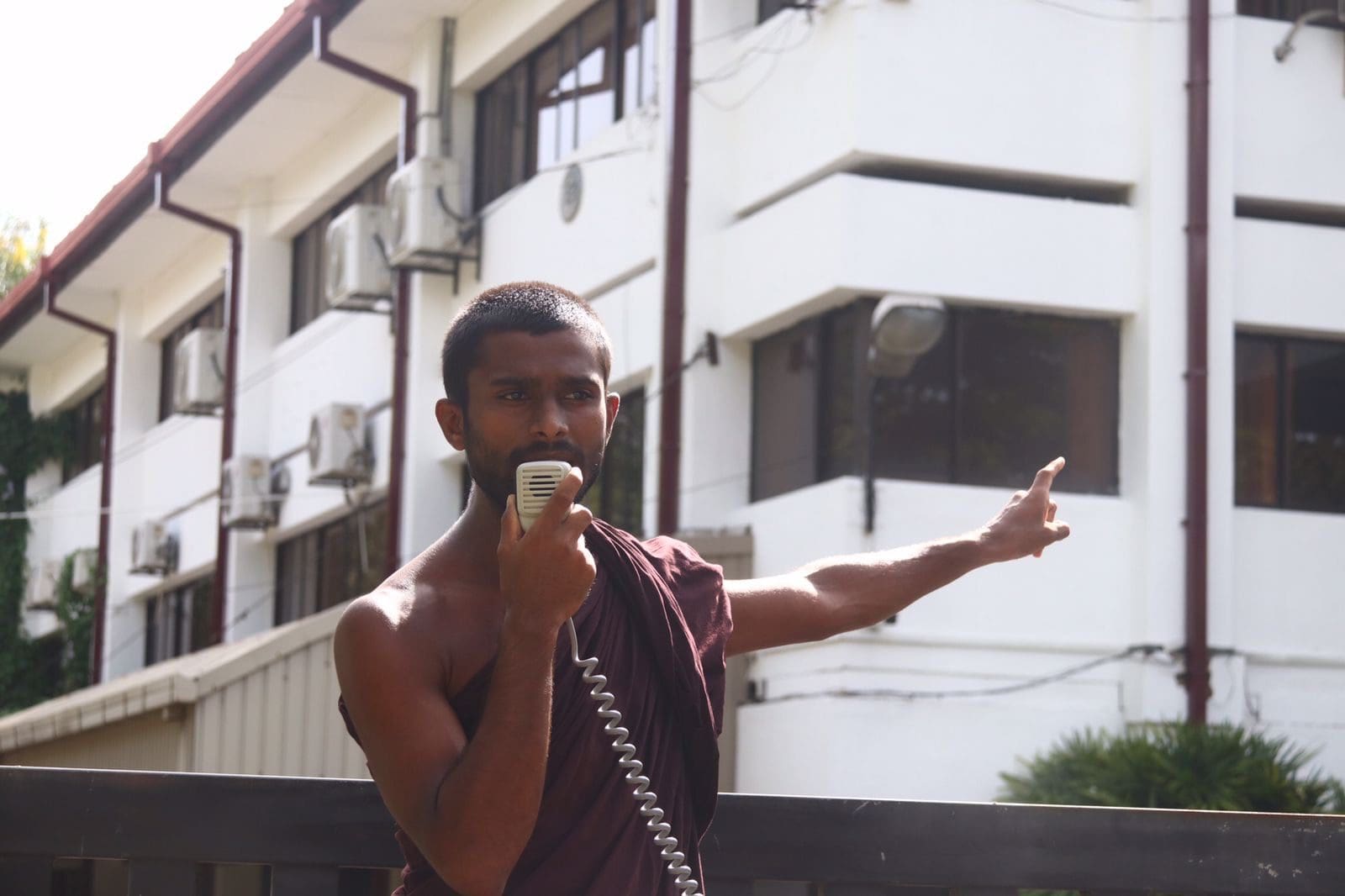 MEET GALWEWA
Galwewa Siridhamma Thero, a student activist, was arrested on August 18, 2022 along with 19 other people during a protest in Colombo that the police violently disrupted using excessive force. On August 22, his detention was extended by an order signed by President Ranil Wickremesinghe under the Prevention of Terrorism Act. As convenor of the Inter-University Bhikku Federation, Galwewa Siridhamma Thero had taken part in widespread protests in Sri Lanka during 2022.
During his detention, he was held in squalid conditions. Hi family members and lawyer raised concerns about the safety and deteriorating health while in detention. After multiple public requests from his family, Galawewa Siridhamma Thero was admitted to Colombo National Hospital on October 25 after suffering from a severe rash. He was diagnosed with dengue fever.
On December 6, 2022, Galwewa Siridhamma Thero was released on bail by the Kaduwela Magistrate's Court.