Leonard Peltier, a Native American activist, has been imprisoned for nearly 50 years in the USA for a crime he maintains he did not commit. There are serious and ongoing concerns about the fairness of his trial and conviction. Tribal Nations, Nobel Peace Laureates, former FBI agents, numerous others, and even the former U.S. Attorney, James Reynolds, whose office handled the prosecution, have called for Leonard Peltier's release.
Now 78 years old, he contracted COVID-19 in 2022 and suffers from several chronic health ailments, including one that is potentially fatal. Not eligible for parole again until 2024, his lawyers submitted a new petition for clemency in 2021.
Urge President Biden to grant Leonard Peltier clemency on humanitarian grounds and release him.
Action Toolkit
This toolkit provides you with a range of resources to support you in engaging in anything from a less time intensive action such as signing an online petition and retweeting, to a high-level action, where you step into a leadership role, implement offline activities, lead discussions, and participate in Leonard Peltier's Birthday action led by AIUSA and NDN Collective.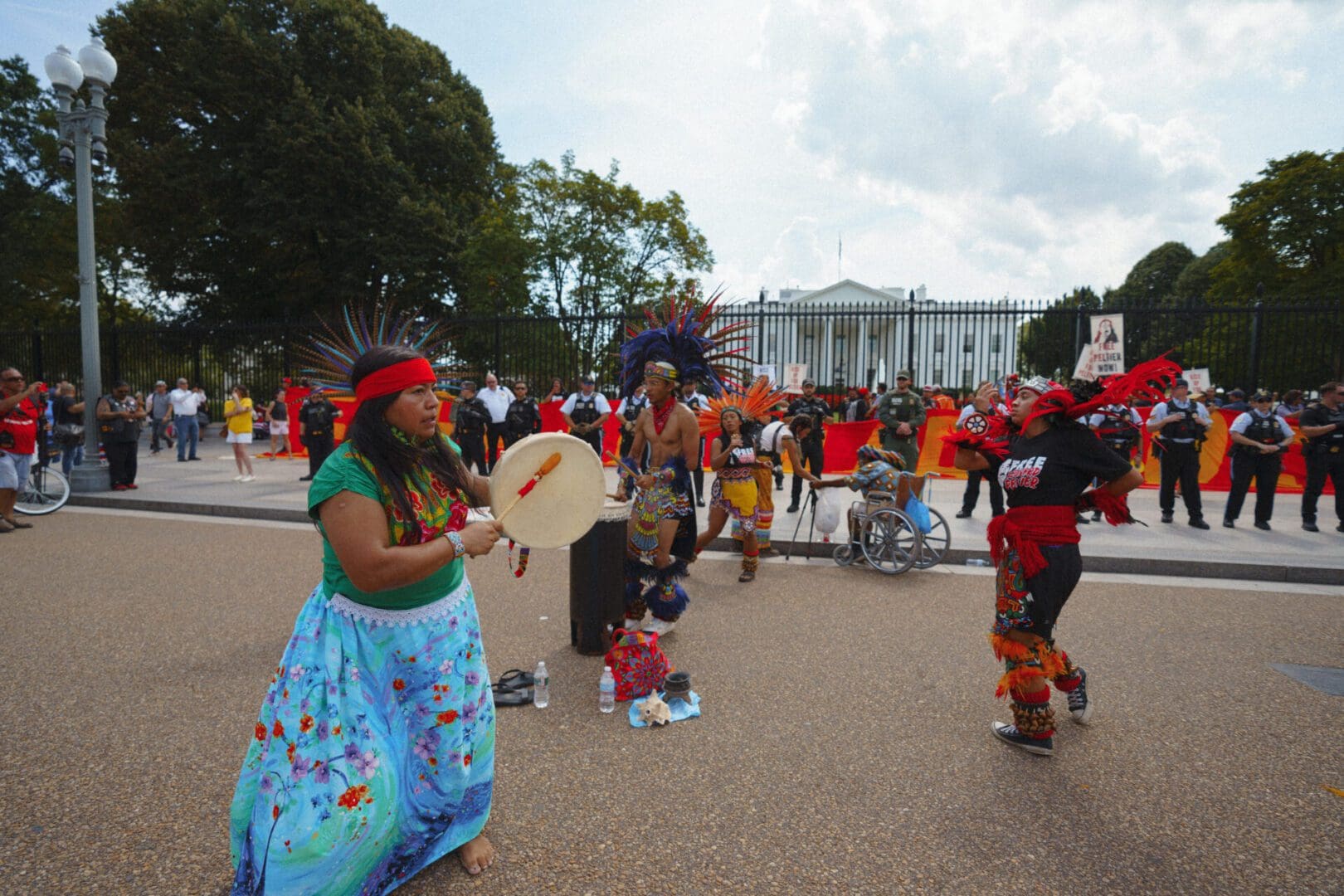 FREE LEONARD PELTIER DC ACTION
Check out the photo collection by NDN Collective from the September 12, 2023 DC birthday action outside of the White House to Free Leonard Peltier.
PHOTO COLLECTION
The DC birthday action outside the White House on September 12, 2023 to Free Leonard Peltier would not have been possible without the dedicated efforts of our partner NDN Collective.
We invite you to learn more about their work!