NOVELIST & JOURNALIST
DETAINED SINCE 2016 & FACING UP TO 15 YEARS – TURKEY
---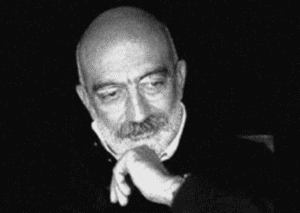 Journalist, editor, and novelist Ahmet Altan was swept up in the wave of arrests that followed the failed coup attempt in July 2016. Altan was the founding editor in chief of the newspaper Taraf from 2007 to 2012. He was arrested along with his brother, academic Mehmet Altan, on September 10, 2016. The two were accused of sending subliminal messages to the coup plotters during an appearance on a television show the day before the coup attempt. The host of the show, Nazlı Ilıcak, was also arrested. Altan and Ilıcak were just two of the at least 120 journalists arrested and held in pre-trial detention in the months following the coup attempt. During the course of the crackdown, at least 178 media outlets were closed, which put at least 2,500 journalists and other employees out of a job. The press credentials of at least 778 journalists were also revoked, essentially depriving them of the protections normally afforded to members of the media. In the last three years, more than 300,000 books have been removed from schools and libraries inTurkey and destroyed.
On February 16, 2018 Ahmet Altan, Mehmet Altan, and Nazlı Ilıcak and three others were given aggravated life sentences after being found guilty of the crime of "attempting to overthrow the constitutional order."
Mehmet Altan was released on June 27, 2018, after a regional court backed two previous rulings by the Constitutional Court, which found that Altan's rights had been violated. However, the charges against him were not dropped.
On October 2, 2018 the conviction of the Altan brothers and Nazlı Ilıcak was upheld by an Istanbul Regional Court.
On March 19, 2018, Ahmet Altan, still imprisoned, was convicted of insulting Turkey's president in an article he wrote in 2016. He was given a 7000 Lira fine.
On July 5, 2019, the life sentences given to the Altan brothers and Nazlı Ilıcak were overturned by the Supreme Court of Appeals. Mehmet was acquitted. However, Ahmet Altan and Nazlı Ilıcak remain in prison. The court ruled that they were aware of the coup plot and members of the
Gulen Movement, which the Turkish government claims masterminded the coup.
Ahmet Altan's latest novel, published in March 2019, is inspired by his time in prison. Titled I Will Never See the World Again, the book was written by Altan in Turkish, but will be published only in English and German due to current restrictive atmosphere in Turkey.
---
Resources
Amnesty International: Journalism is Not Crime: Crackdown on Media Freedom in Turkey (May 2017)
Amnesty International: Weathering the Storm Defending Human Rights in Climate of Fear
Cartoonist Campaign (Amnesty International)
PEN America background and timeline of the case
Publications: Endgame, Like a Sword & I Will Never See the World Again (books); I Will Never See the World Again (NY Times); Select online writings (PEN America); Review of I Will Never See the World Again
---