There are many ways you can get involved with Amnesty International USA in your own community.
You can start or join an activist group, lead or join virtual activism online, host an event, and engage with human rights education inside and outside of the classroom. Learn more and get started now!
Find an Activist Group to Join
You can join an existing activist group to learn more about Amnesty International and human rights, and start taking action! Youth and Student Groups are organized by youth, usually from the same school, while Local Groups are organized by community members in the same town or broader community. Use this tool to search for existing activist groups. If an email address isn't listed for a Local Group, email [email protected] to connect with them. To connect with any Student Group, contact [email protected].
Group Search Form
Start an Activist Group
You have a passion for human rights and are ready to make an impact! Learn more about all of the activism opportunities in AIUSA's Community and Youth & Student Programs, and get started organizing human rights activism today!
Community Program
Bring together friends, family, colleagues and anyone you know to champion human rights today! Local Groups are organized by community members and members of the Virtual Action Network organize activism online.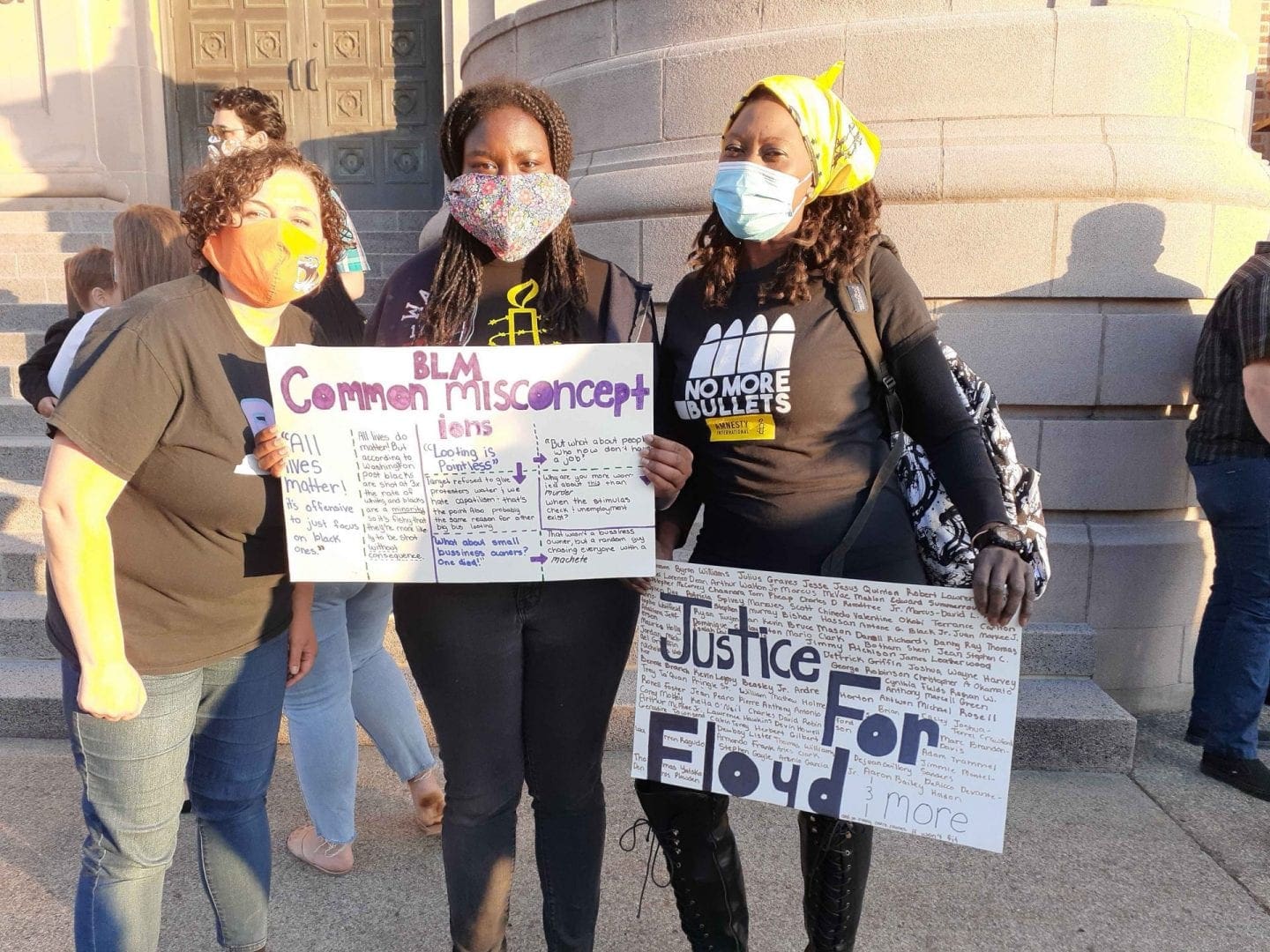 Youth & Student Program
Bring human rights activism to your campus! Youth and Student Groups are organized by young people enrolled at the same school or part of the same community.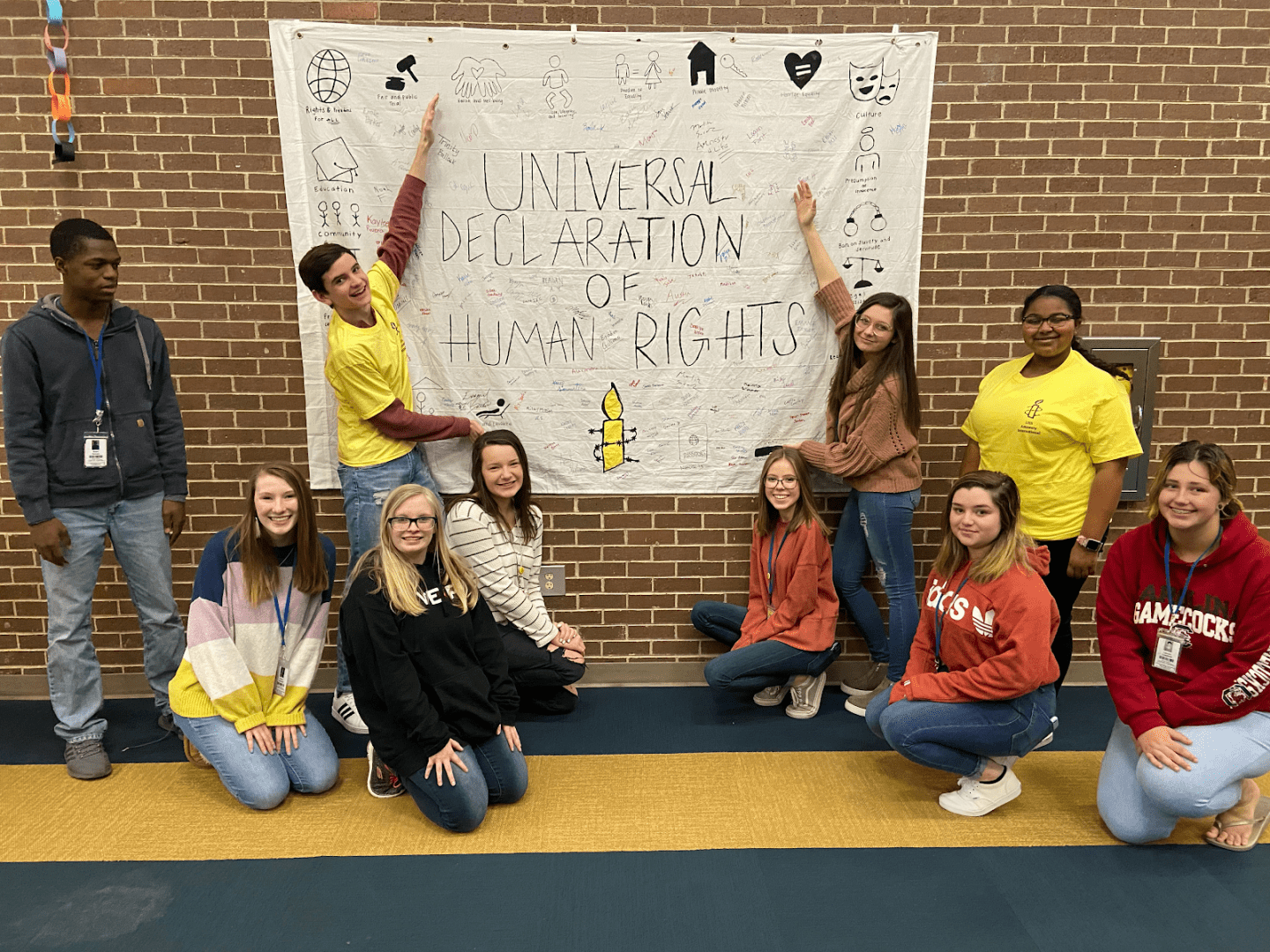 Human Rights Education
Human rights education lays the foundation for building a culture of human rights. Imagine the world we would live in if fundamental human rights were valued and accessible to everyone. As an educator you have the ability to make this a reality! By integrating human rights education into your classroom, you can help students not only learn about their own rights, but also their responsibility to protect the rights of others!
Join the Human Rights Educator Network to keep up-to-date on new curriculum and resources to support students in gaining an understanding of human rights concepts, incorporate these values into their everyday lives, and learn how to take action!

Request More Information
Are you looking for re information about getting involved in activism in your community? Complete the form below and we will get back to you with more information.