Learn more about protesting and organizing Learn about deadly force and police accountability.
Everyone has the right to assemble and to peacefully protest. For years, activists have been calling for equality for Black lives and Black communities and broad reforms in our policing and criminal justice systems. From activists organizing in Ferguson to leaders like Colin Kaepernick showing their solidarity, calls for change have been resonating louder and louder with each life lost.
Trayvon Martin. Eric Garner. Breonna Taylor. Tony McDade. George Floyd. Too many names.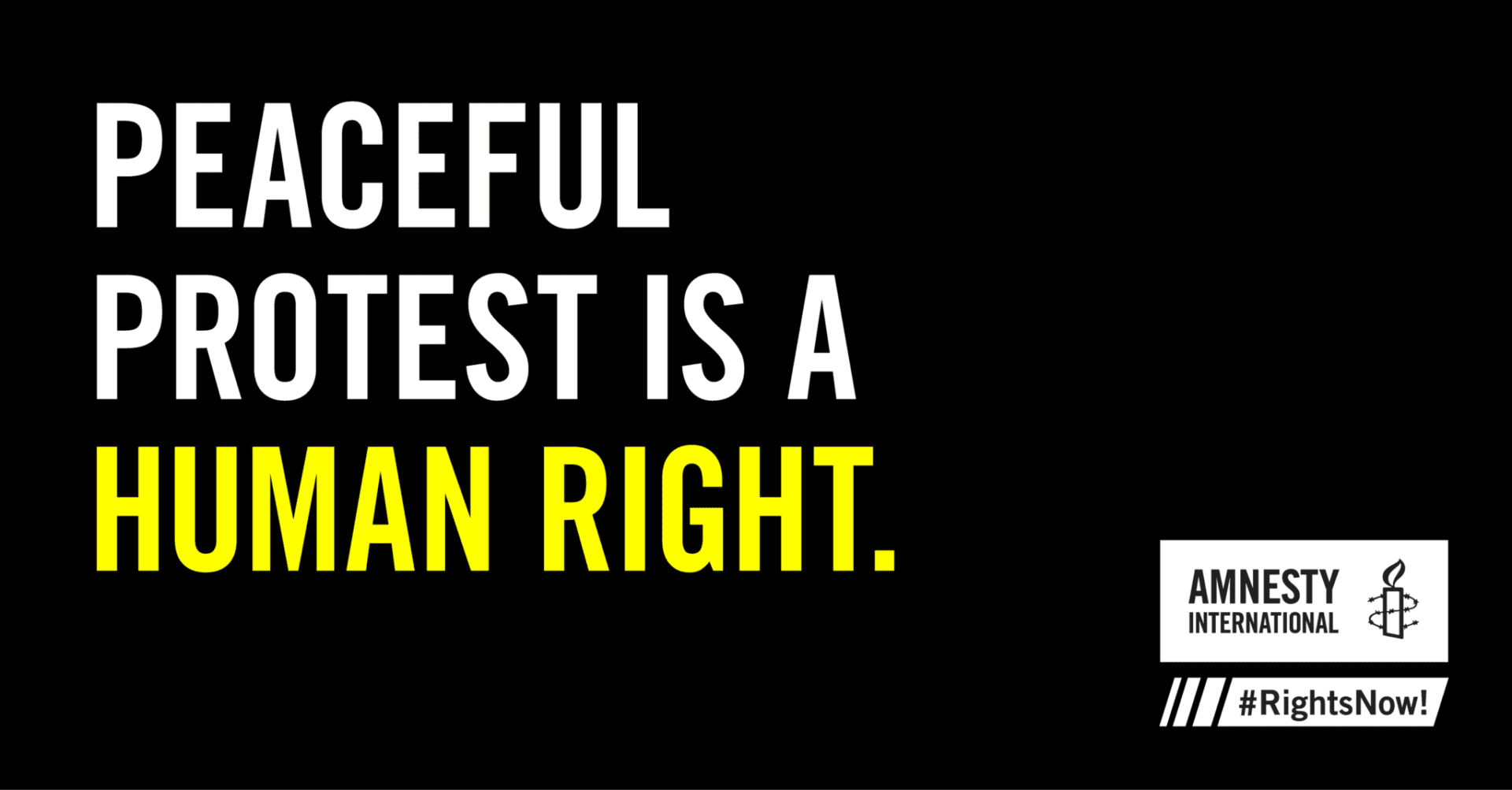 Black people, already uncertain about their safety and future in this country, and peaceful protestors face more militarized policing as they raise their voices in protest.
It's more vital than ever to bring our communities and people together: take action and know your human rights to protest. Your action can bring hope and create lasting change. Everyone has a role in creating a world in which one person's life matters just as much as the next person's, no matter the color of their skin, their immigration status, their gender identity, or their religion.
If any of your rights are violated, you have a right to file a complaint and to be provided information on how to do so. Any and all violations of human rights by the police or other authorities must be investigated fully, promptly and independently.