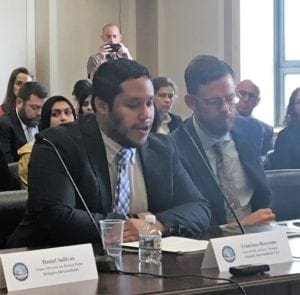 Please find below an attachment submitted as a Written Testimony for the House Foreign Affairs Committee Tom Lantos Human Rights Commission hearing on Victims' Rights in Burma on July 25, 2018 – 10:00 a.m.
The statement was given by Francisco Bencosme, Asia Advocacy Manager at Amnesty International USA.
The full hearing is available here.