Rasel Ahmed
Town, State: Columbus, Ohio
Occupation or Job Title: Assistant Professor, Nonfiction Filmmaking
E-mail: [email protected]
Amnesty International Experience: In 2015, as editor of Bangladesh's first LGBTQ magazine, Roopbaan, I visited the AIUSA office in Washington, DC. Tragically, six months later, Al-Qaeda attacked the magazine and killed two of my colleagues. In 2016, I collaborated with Amnesty UK and launched a campaign seeking justice for them. Later, when I sought political asylum in the US, Amnesty referred me to the Global Relief Fund, providing me with an emergency grant.
Brief Biographical Statement: Rasel Ahmed, Assistant Professor at The Ohio State University, specializes in teaching nonfiction cinema and queer feminist Theory. He is also an executive director of an archive and a community-based filmmaker.
Candidate Statement: I'm a political asylum seeker and survivor of violence, targeted for co-founding and editing Bangladesh's first LGBTQ magazine. Al-Qaeda attacked our magazine and killed two members, forcing me to leave the country. I came to the USA as a stateless person, with only 400 dollars in my pocket, and embarked on a long journey from battling homelessness to becoming a professor at one of the world's best research universities. Amnesty International played a vital role in making my journey, and I want to give back by serving the community of political prisoners, survivors of sexual and domestic violence, refugees, and asylum seekers.
As a grassroots activist for over a decade, I co-founded two queer organizations, initiated and led projects, and organized events and campaigns. I currently serve as the Executive Director of Queer Archives of the Bengal Delta, a transnational archive focused on preserving and researching queer histories. As an academic, I'm passionate about advocating for underrepresented communities, including refugees and undocumented individuals, and promoting their inclusion in higher education. As a board member of AIUSA, I hope to apply my experience in grassroots organizing, research, and creative practices to support the causes I'm passionate about.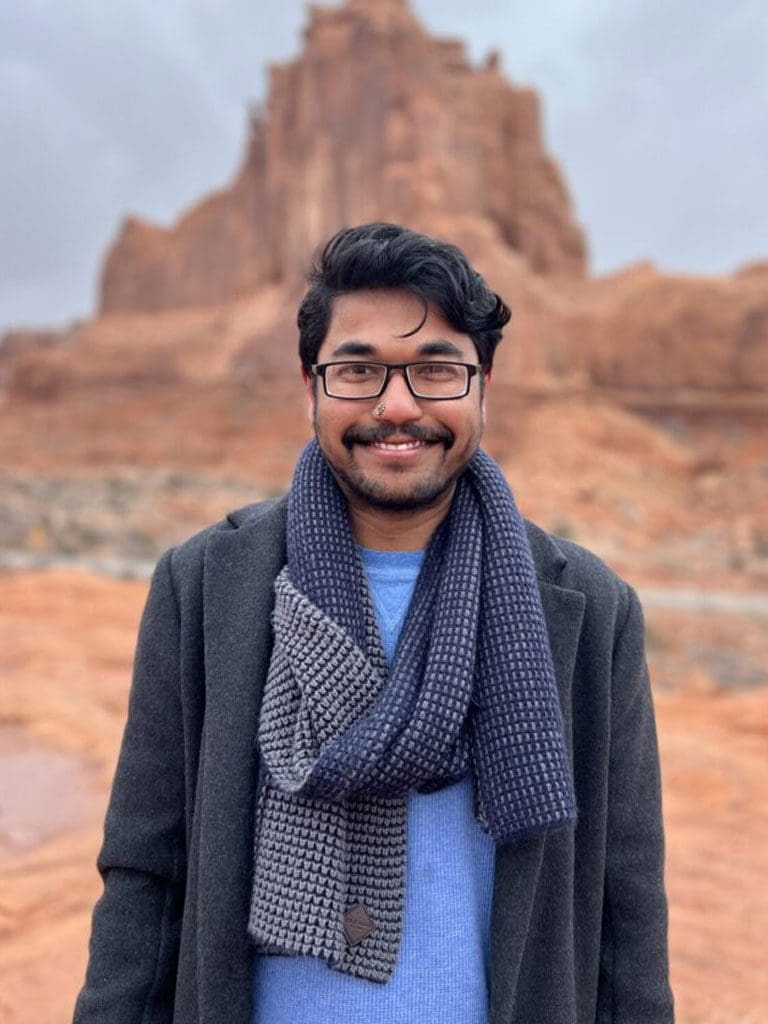 Rosa Del Angel
Town, State: Washington, DC
Occupation or Job Title: Managing Director, Campaigns and Digital Engagement at the Natural Resources Defense Council (NRDC)
E-mail: [email protected] (personal), [email protected] (work)
Amnesty International Experience: Student group member, staff member and donor member.
Other Relevant Experience: Rosa is an advocacy, grassroots, and fundraising campaigns executive with 20+ years of experience mobilizing a diverse base of activists and members to take action on civil and human rights, gender and racial equity, humanitarian response, environmental, and health advocacy causes.
Brief Biographical Statement: Born in northern Mexico and based in Washington, DC since 2002, Rosa has been fueled by her passion for human rights and equality. With over two decades of experience working with organizations like Amnesty International USA, Voto Latino, Oxfam America, Human Rights Watch, SEIU, and CARE, and currently serving as Managing Director for Campaigns and Digital Engagement at the Natural Resources Defense Council (NRDC), Rosa's commitment to creating positive change in the world has never been stronger.
Candidate Statement: Today, in the face of authoritarianism, discrimination, extreme inequality, armed conflicts, pandemics, and climate change, it is more important than ever to strengthen and grow Amnesty International USA as a beacon of hope for human rights worldwide.
As a Latina and campaign strategist who has worked to engage AAPI, Black, Latinx, and youth audiences, and has supported initiatives focused on women, LGBTQIA+ and disability rights, I believe in the power of diverse voices in shaping an organization's mission.
According to a recent survey, only 5% of board members at U.S. nonprofits are Latinx, while our community represents 19% of Americans. As a board member, I would work towards greater diversity and inclusion, and to help open doors to a new generation of human rights leaders that reflect the diversity of our country.
With my proven ability to manage teams, budgets, collaborate with executive leadership and board members, and drive organizational change and growth, I would be well-equipped to support Amnesty's mission, strategy, and overall direction as part of this critical governing body.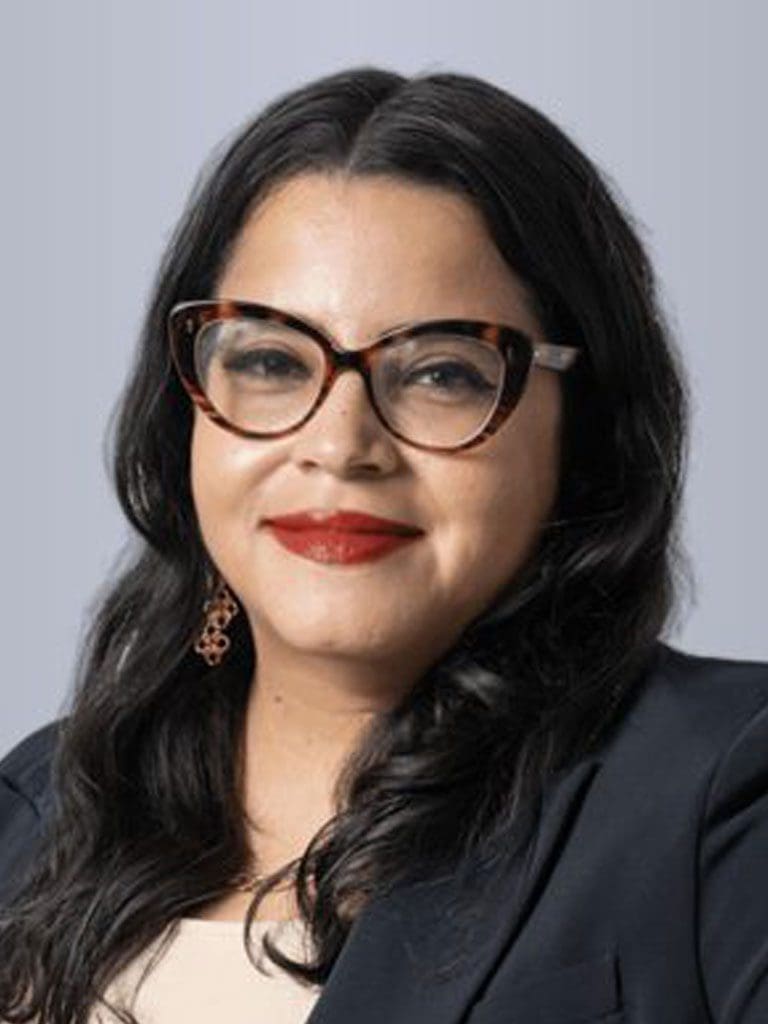 Jennie E. Burnet
Town, State: Atlanta, Georgia
Occupation or Job Title: Associate Professor & Director, Institute for Women's, Gender & Sexuality Studies, Georgia State University
Amnesty International Experience: AIUSA Board of Directors 1995-1999; Delegate, International Council Meeting 1999; Faculty advisor, University of Louisville student chapter; Student Area Coordinator, Boston, Member since 1988
Other Relevant Experience: Treasurer, Association for Africanist Anthropology 2022-present; Treasurer, Association for Feminist Anthropology 2015-2020; Georgia Advisory Council, Center for Victims of Torture 2018-present; Board of Directors, Kentucky Refugee Ministries 2009-2015; Board of Directors, Rwanda Initiative for Sustainable Development 2000-2015
Brief Biographical Statement: I am a sociocultural anthropologist who studies the cultural and psychological aspects of war, genocide, and mass violence and the micro-level impact of large-scale social change in the context of conflict.
Candidate Statement: I am running for the AIUSA Board because a friend serving on the Board asked me to run. He stated that AIUSA could benefit from my leadership, experience, and perspectives, especially in terms of the organization's ongoing Inclusion, Diversity, Equity and Accessibility (IDEA) efforts. I have been human rights activist and member of AIUSA since I attended my first Amnesty meeting in high school. In the late 1990s, I served on the AIUSA Board of Directors. During my time on the AIUSA Board, I served as vice chair of the board, chair of the Administration and Development Committee, chaired the Executive Review committee, and served on the finance committee among many other roles. Since I left the Board in 1999, I have primarily been a dues-paying member of AIUSA although I did serve as the faculty advisor to the AIUSA student chapter at the University of Louisville for a few years. My research and scholarly work focus on human rights, women's rights, LGBTQIA+ rights, and disability rights. I have served on several non-profit boards of directors. I define myself as an anti-racist and engage in anti-racism work on a daily basis.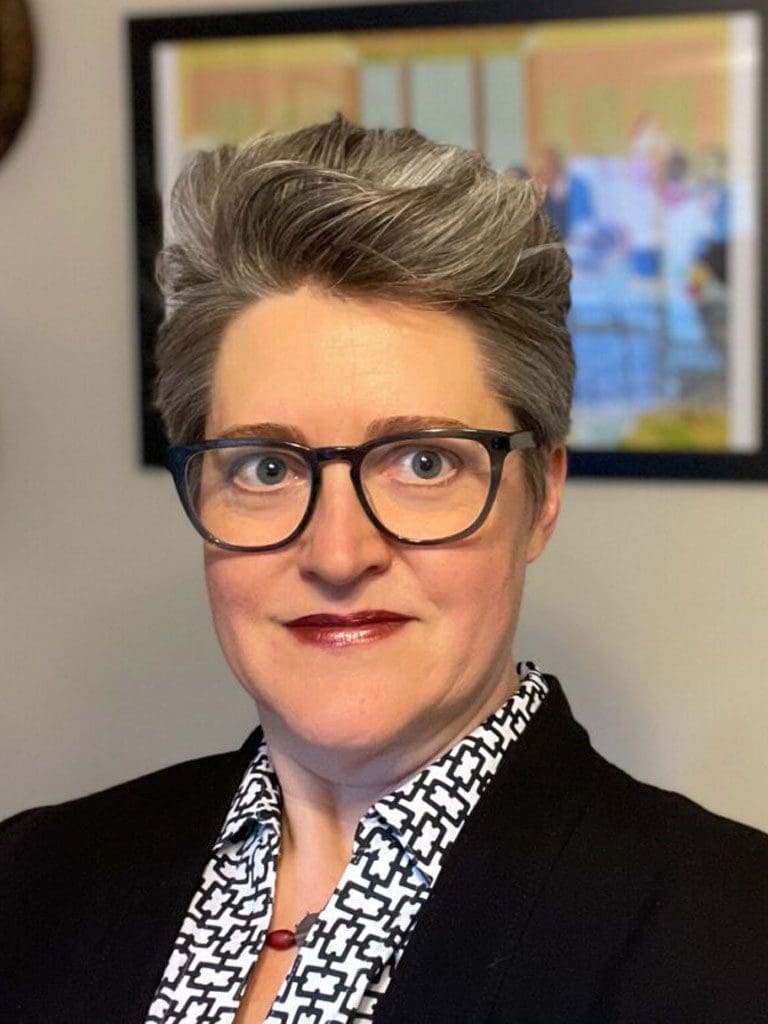 Ejim Dike
Town, State: Atlanta, GA (current); New York, NY (permanent)
Occupation or Job Title: Human Rights Strategist & Change Management Consultant
Amnesty International Experience: I am a member of AIUSA. Fun fact: I once shared office space with the organization in New York. As a human rights advocate, who has worked to build a people-centered human rights movement in the United States for over 20 years, I am committed to AIUSA's mission. I have worked in partnership with various staff at AIUSA over the years particularly in the work to use the platform offered by United Nations' mechanisms to hold the US Government accountable to its human rights obligations.
Brief Biographical Statement: I am a proud New Yorker and Nigerian. I represent both cultures and peoples unabashedly. I am also a proud momma. I have worked with human rights groups in the United States and globally. I served as Executive Director of the US Human Rights Network, a national human rights organization with over 300 organizational members and coordinated reviews of the United States by various UN human rights bodies. My work is featured at The Center for Civil and Human Rights in Atlanta. I teach courses on human rights and am a Senior Fellow at Western States Center, a pro-democracy organization. I also support human rights groups in organizational development, change management, and program design.
Candidate Statement: The world is at a pivotal cultural moment. While the majority of people believe in human dignity, many of our institutions have been captured by an anti-democratic political minority. This minority appears intent on normalizing social inequity and violence in the name of tradition and religion. We need strong human rights institutions to help galvanize the masses and defend the most vulnerable in our society. I am committed to helping strengthen the organizational infrastructure of the human rights movement.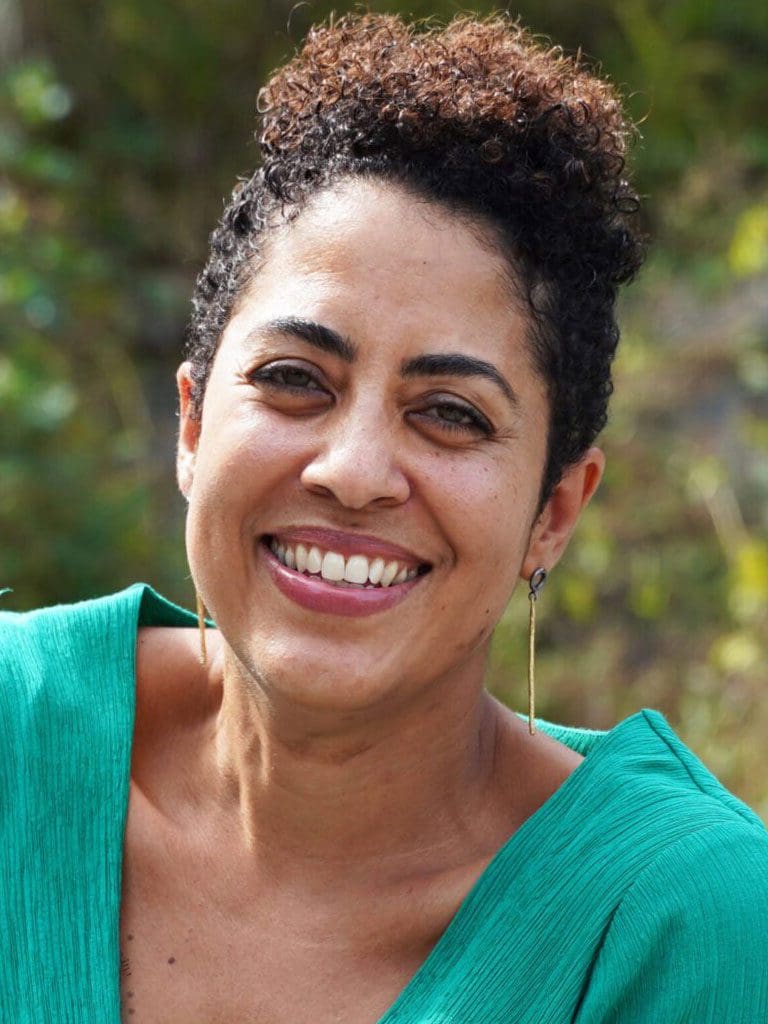 Matthew Kennis
Town, State: Sunnyside, New York
Occupation or Job Title: Principal, Deep Breadth: Social Impact Consulting
E-mail: [email protected]
Amnesty International Experience:
Field Organizer, Northeast Region, 2006-2008
Chair, Central America/Mexico Co-Group, 2010-2014
AIUSA Board of Directors, 2013-2017 & 2020-present.
Other Relevant Experience:
Human Rights Monitor, Guatemala and Mexico
International Election Observer, OAS and OSCE
Associate Director, Human Rights Watch
Consultant to Open Society Foundations & UN Women
Senior Researcher, American University of Central Asia – Kyrgyzstan
Program Director, Torture Treatment Center
Brief Biographical Statement: Proven advisor and strategist with nearly 20 years working with human rights organizations, serving in leadership, strategy, fundraising and advocacy roles.
Candidate Statement: I am running for the Board to bring a combination of critical skills and political savvy to help provide AIUSA with the strategic guidance needed to succeed during challenging times.
I have a nearly 20-year connection to AIUSA and strongly identify with the organization's ethos around research, grassroots action, advocacy, and equity. As a former volunteer leader, staff-person, and Board member, I bring a deep understanding and respect for the movement's historic role as a human rights leader and desire for new ideas to forge a renewed path forward.
I believe my work on death penalty abolition, Indigenous rights and extractives, accountability in Latin America, and democracy protection in Central Asia has helped me understand the differential impacts and discrimination experienced as a result of race, ethnicity, social class, religion, and other forms of identity. My work with asylum seekers, refugees, and torture survivors is also informed by my families' need to escape historical persecution and my wife's experience living in the Soviet Union.
Board service requires Members who can provide thoughtful and strategic program and mission oversight and ensure the organization's sustainability. My experience as an NGO leader, high-level fundraiser and strategist, and my previous AIUSA Board experience has demonstrated that I am prepared to excel in these responsibilities. Thank you.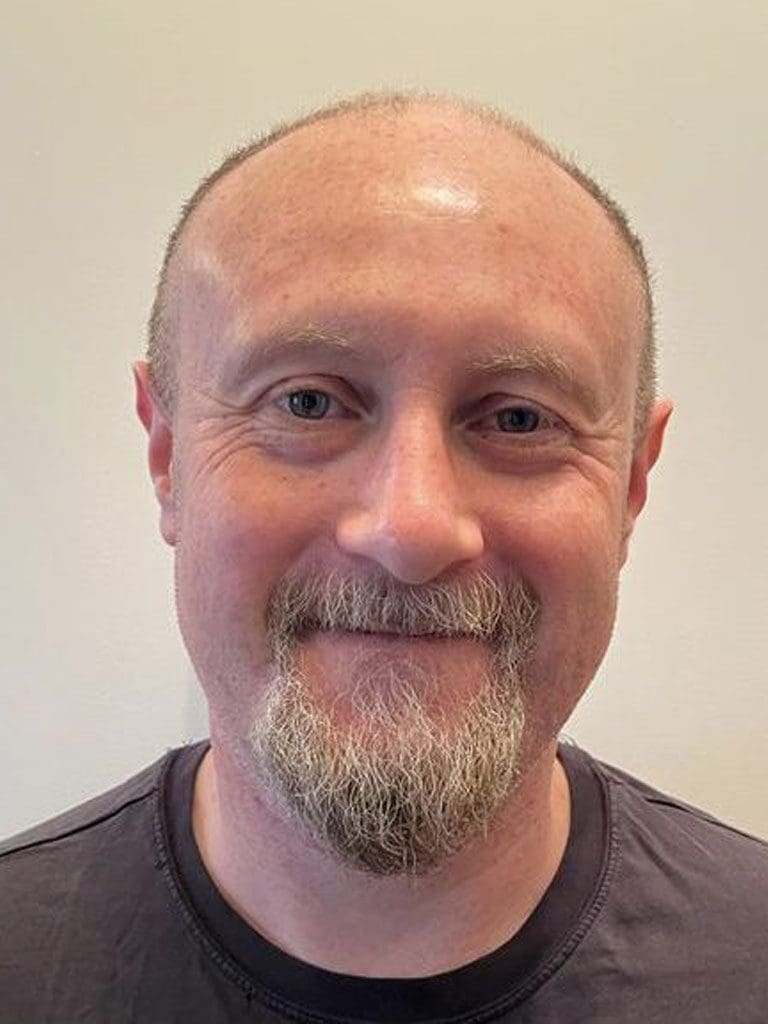 Jacob LaCroix, M.A., CFRE
Town, State: Saint Paul, Minnesota, USA
Occupation or Job Title: Director of Philanthropy, Allina Health Foundation
E-mail: [email protected]
Candidate Statement: My life's work has been in collaboration with sophisticated nonprofit organizations. This work has been focused on advancing financial strength, transformative mission engagement, and balancing internal-external constituent needs while keeping the organization's mission center. With my election, I will enthusiastically bring to this role organizational management, financial stewardship, and volunteer engagement experience. The opportunity to serve with you would be a magnificent way to live out my personal values while helping those whose justice, freedom, truth, and dignity are being denied.
As Director of Philanthropy for Minneapolis-based Allina Health Foundation, my team's special emphasis is deepening mission engagement with community leaders. We design approaches to engaging diverse people to propel our mission forward. Commitment for us runs deep in personally learning about experiences and beliefs of others, and then applying this practice towards building and reconstructing organizational systems that improve situations for all. While being a member of our Diversity, Equity, Inclusion, and Belonging Task Force, I found opportunities to learn and grow as a volunteer in philanthropy and nongovernmental organization settings.
Volunteer and international experiences have taken me throughout the Americas, Europe, and Middle East. I am an art enthusiast, a lover of outdoor activities, and I am working toward French fluency. My academic achievements include an M.A. in Organizational Management and a B.A. summa cum laude in Communication Studies from Concordia University, Saint Paul. I have held the Certified FundRaising Executive International (CFRE) credential for the past decade.
With a track record in nuanced organizational management, philanthropy, board development, financial performance, and volunteer engagement, my contributions will effectively guide AIUSA's work. I ask for your vote. I am eager to serve with you.
Thank you for your consideration, Jacob LaCroix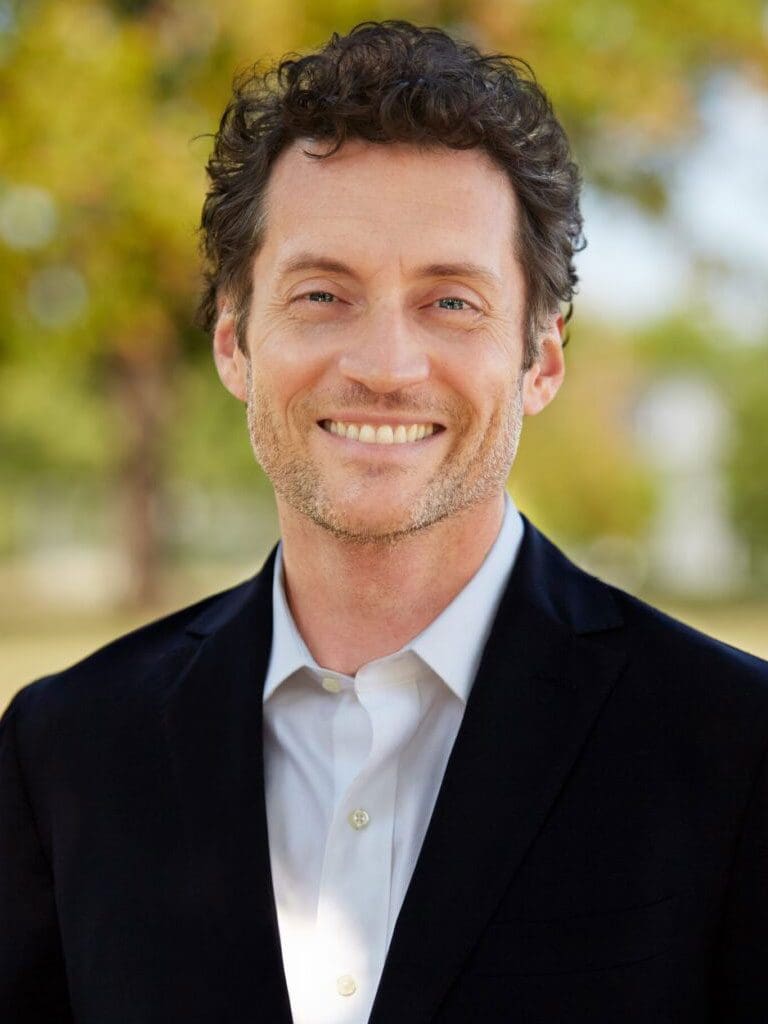 Callandra (Callie) Moore
Town, State: Tempe, AZ & Toronto, ON
Occupation or Job Title: Data Analyst, the Hospital for Sick Children & Developer, the Investigative Journalism Foundation
E-mail: [email protected]
Experience: I am a developer for the Investigative Journalism Foundation, a newsroom focused on public- interest, data-driven journalism. As a data analyst at the Hospital for Sick Children, I generate new methods to gain valuable insights from massive amounts of complex patient data. As an Engineering Science and Political Science student at the University of Toronto, I applied novel statistical techniques to quantify and better understand political representation. I possess strong analytical skills, understanding of experimentation, and drive to ask new and interesting questions.
In my nine years at AIUSA, I have utilized these skills to transform our movement. I helped to rapidly adapt our resolutions process from in-person to online to hybrid; revised our Membership Resolutions Process to be more inclusive through extensive consultation; sponsored transformative changes to increase AIUSA membership and governance participation as a resolution sponsor; and co-authored a bold vision on youth activism and impact for the future of AIUSA as a member of the National Youth Collective. Inclusion, diversity, equity, and accessibility have been and will remain crucial to AI's impact and strength and have informed all of my work.
Candidate Statement: As a preeminent human rights organization, AIUSA must learn, adapt, and experiment to increase our impact and agility in the increasingly complex fight for human rights.
As a Board member, I will prioritize:
Improving the efficacy and accessibility of AIUSA's democratic processes
Building diverse, empowered, and activated membership
Leveraging data-driven experimentation and scientific inquiry to explore new evidence-based approaches that measurably advance our grassroots people power and increase human rights impact
AIUSA must continue to innovate in all aspects of our movement. The data that we collect will drive and inform new pilots and tests to ensure our movement is agile, effective, sustainable, and remains at the forefront of grassroots human rights activism.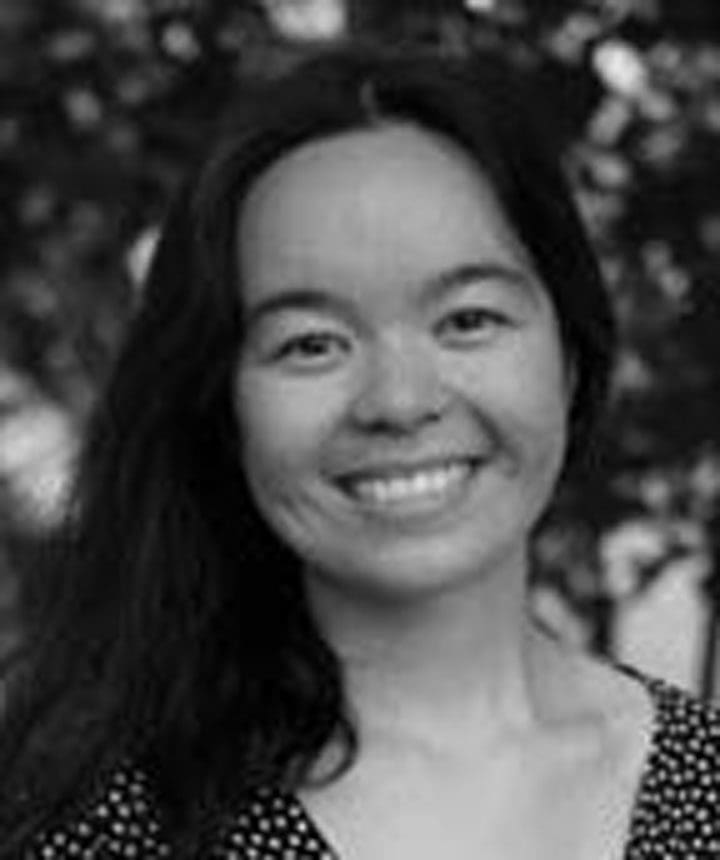 Ş. İlgü Özler
Town, State: New Paltz, New York
Employment: Professor of Political Science and International Relations (https://hawksites.newpaltz.edu/ozleri/) and Director of SUNY Global Engagement Program in NYC (http://www.newpaltz.edu/gep)
E-mail: [email protected]
Candidate Statement: I grew up in Turkey during tumultuous times, including a military coup and martial law. I directly observed the impact of state oppression, and I have since dedicated my life to the protection of human rights. My Amnesty work pairs the passion that comes from personal experience with a deep understanding of grassroots organizing, civic engagement, and human rights. 
I started with Amnesty as a faculty adviser, then founded a local chapter that focused on intergenerational coalitions between the college, local high schools and community groups. Our success at grassroots activism, legislative advocacy, education and Write for Rights events earned us the Hironaka Award in 2023. My service on the AIUSA Board (2017-20) focused on strategy and policy. I am committed to our unfinished work of integrating IDEA (Inclusion, Diversity, Equity and Accessibility) principles in all aspects of our work. 
As a professor of political science, my academic work focuses on human rights and global governance. I founded the SUNY Global Engagement Program, an internship-based academic program through which students gain first-hand experience working for global advocacy NGOs and the United Nations. I continue to be inspired by the work of my students, many of whom have gone on to careers in the struggle for social justice. 
I believe that human rights are universal, indivisible, and intersectional.  AIUSA should continue to focus on our strengths, like defending individuals at risk and human rights defenders and ending torture and impunity.  Simultaneously, we must recognize human rights violations resulting from socio-economic inequalities, climate change and new technologies. Board members, guided by the membership, must carefully consider our on-going strategy, and continue building bridges with social justice activists. My international perspective, professional expertise, Amnesty experience, and lifelong commitment to human rights make me uniquely qualified to help guide AIUSA.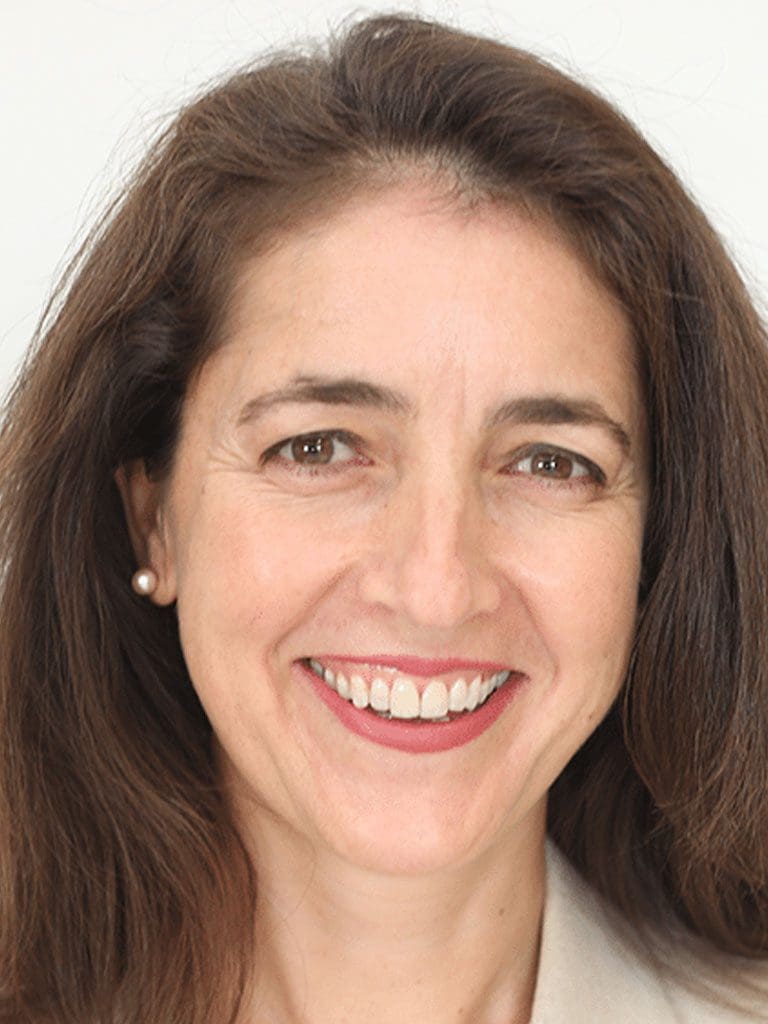 Allison Reilly (she/her/hers)
Town, State: St. Louis, MO
Occupation or Job Title: Internal Communications Manager, Planned Parenthood of the St. Louis Region and Southwest Missouri
E-mail: [email protected]
Amnesty International Experience: Saint Louis University Student Group Member, 2006-2010; Saint Louis University Student Group Co-Coordinator, 2008-2010; Group #105 St. Louis Member, 2010-Present; Group #105 St. Louis Coordinator, 2016-2018; Missouri Area Coordinator, 2018-2022; Member Center Working Group, 2022-Present
Other Relevant Experience: 13+ years in marketing and communications, 7+ years in local grassroots organizing, 6+ years in nonprofit management
Brief Biographical Statement: Allison Reilly is a health equity and organizational culture champion with expertise in communications, professional development and employee engagement. She currently serves as Internal Communications Manager at Planned Parenthood, building strategies and standards for information sharing and cross-team collaboration. Previously, Reilly served as Executive Director of the Peace Economy Project and was a member of Privacy Watch STL, a local coalition dedicated to increasing oversight of surveillance technology and its use.
Candidate Statement: I seek to join the Board as an accomplished and tenured member activist who seeks to reinvigorate grassroots leadership through intergenerational collaboration, diversity, and a balance between local and global activism. My established working relationships with Amnesty staff and members makes me a valuable asset on the Board and leading the organization during my term.
My membership experience is crucial for the Board as this organization looks for new ways to recruit and retain more activists. As a millennial who successfully transitioned from student group to local group to member leader, I bring an important lens to creating opportunities for Amnesty involvement from youth to retirement. Combined with my communications expertise, I am poised to help break down the silos within Amnesty and foster the connections and relationships necessary to build trust and conduct successful human rights activism.
Karen Robinson
Amnesty International Experience:
Mid-Atlantic Deputy Regional Director
Human Rights Education Director, Co-Chair, International HRE Committee
Other Relevant Experience:
American University – Office of Student Activities
RFKHR HRE Director
Brooklyn Friends School Board: co-chair
Newtown Friends School Board: strategic planning and DEI committees
Brief Biographical Statement: I am a Quaker, and my faith is core to how I live my life.
Professionally, my career has focused on community and youth engagement and human rights education, covering a range of issues across many educational levels both in the U.S. and internationally.
I also have extensive experience in program development, training, and public speaking.
Candidate Statement: I am running for AIUSA Board of Directors to give back to the organization that launched my human rights journey.
When I started at AIUSA, my knowledge of human rights was limited. Like so many in the U.S I had not been taught about human rights and what little was made available focused on violations outside the US. It did not take long to recognize that human rights work would be my life's work, I just needed the language and framework and AIUSA provided that for me.
If we are to realize long-term sustained change in the human rights landscape, we need:
to increase the human rights literacy rate,
human rights to be understood with clear avenues for creating change,
young people to recognize the relevance of human rights in their lives,
to work with all communities and schools to bring human rights learning into every educational I believe this is the key challenge facing AIUSA.
I want to help AIUSA be bolder, inclusive and the leader in human rights education and youth engagement.
I will bring my 30+ years of experience and my deep passion for advancing human rights for all to help realize this vision.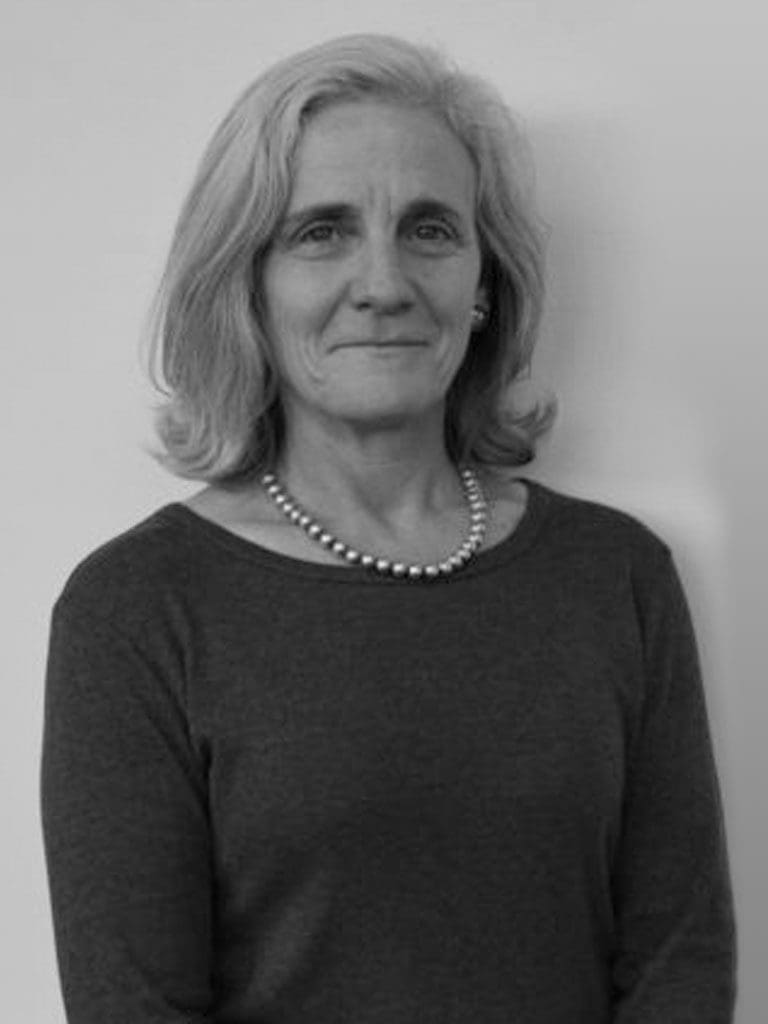 Domenico Romero, PhD
Town, State: Silver Spring, MD
Occupation or Job Title: Senior Program Officer, Unitarian Universalist Veatch Program at Shelter Rock
E-mail: [email protected]
Amnesty International Experience: Ralph Bunche Fellow from 2002 to 2004.
Other Relevant Experience: My professional career has been in organizing for social justice and human rights. In addition, I hold a PhD in Political Science with Human Rights as one of my academic expertise.
Brief Biographical Statement: I have over 20 years of experience in initiatives focused on advancing social justice and human rights to increasing and strengthening community participation. I currently serve as senior program officer at the Unitarian Universalist Veatch Program at Shelter Rock, a progressive foundation supporting base-building community organizing.
Candidate Statement: During my over two decades of work related to base-building community organizing, at the grassroots level first and now as a funder, I have built experience about the how membership organizations increase within them the representation of most impacted communities, significantly communities of color. AIUSA's current IDEA framework is the latest expression of the organization's evolution on this critical issue, and my experience can be helpful at shedding light about the analysis and strategies that other groups have used to address this issue.
My experience has exposed me to the ways in which membership organizations shift internal cultures and adopt strategies to facilitate accountability and shared leadership. AIUSA is certainly unique, but I believe that there is much that the experiments of others in the broader social justice movement can contribute to the organization's efforts to strengthen its shared leadership model.
Finally, AIUSA has advanced significantly at building connections and partnerships with important actors in the U.S. social justice landscape. Today, there are key domestic challenges on various human rights issues affecting women, LGBTQ people, immigrants, and communities of color in which my experience of collaboration with national social justice networks can be a significant asset.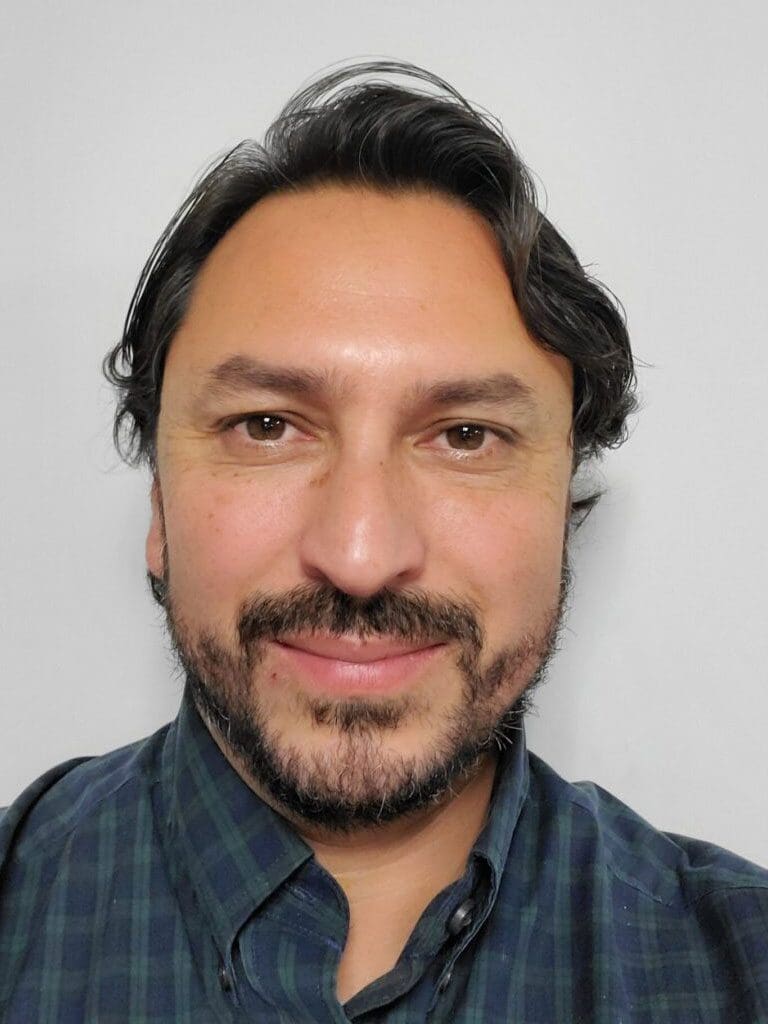 Deirdre Stieglitz
Town, State: Nutley, NJ
Occupation or Job Title: Secretary, AIUSA Board of Directors. Administrative Coordinator, NYU Langone Health
E-mail: [email protected]
Amnesty International Experience: As a high school student in the 1980s I co-founded a student Amnesty chapter when I learned that ordinary people have meaningful impact if we work together. I've lobbied congress, protested at embassies and consulates, marched, chanted, sung, and tabled at concerts, vigils, and demonstrations for individuals at risk, political prisoners, women's rights, campaigned against gun violence, for ending war, oppression, and injustices around the world. I wept tears of pain when Georgia executed Troy Davis- his was the first death penalty case I worked on. I cried tears of joy when Teodora was freed in El Salvador after her murder conviction for her miscarriage.
These and all the individual at risk cases I've worked on keep me connected and moving forward with human rights activism.
Other Relevant Experience: I worked in non-profit hospitals for over 20 years. I have a Master in Healthcare Administration from NYU, where I learned management of non-profit organizations, including governance, fundraising, duty of care required of boards of directors.
Brief Biographical Statement: In 2006 I traveled with a medical mission to Eritrea and saw firsthand the destruction that the country's 30-year war for independence from Ethiopia had wrought. Soon afterwards, our local Amnesty chapter adopted an Eritrean journalist case and I was inspired to join a coalition of activists working for justice in Eritrea. I've been on a non-stop journey of human rights advocacy ever since. I dedicate my time outside of working and raising my children to improving human rights globally
Candidate Statement: I am proud to serve as a representative and advocate for grassroots member activist leaders on the AIUSA Board of Directors, and I would be honored to receive your vote so that I may continue my service to membership as a board member. I support intergenerational collaboration, diversity, and a balance between local and global activism.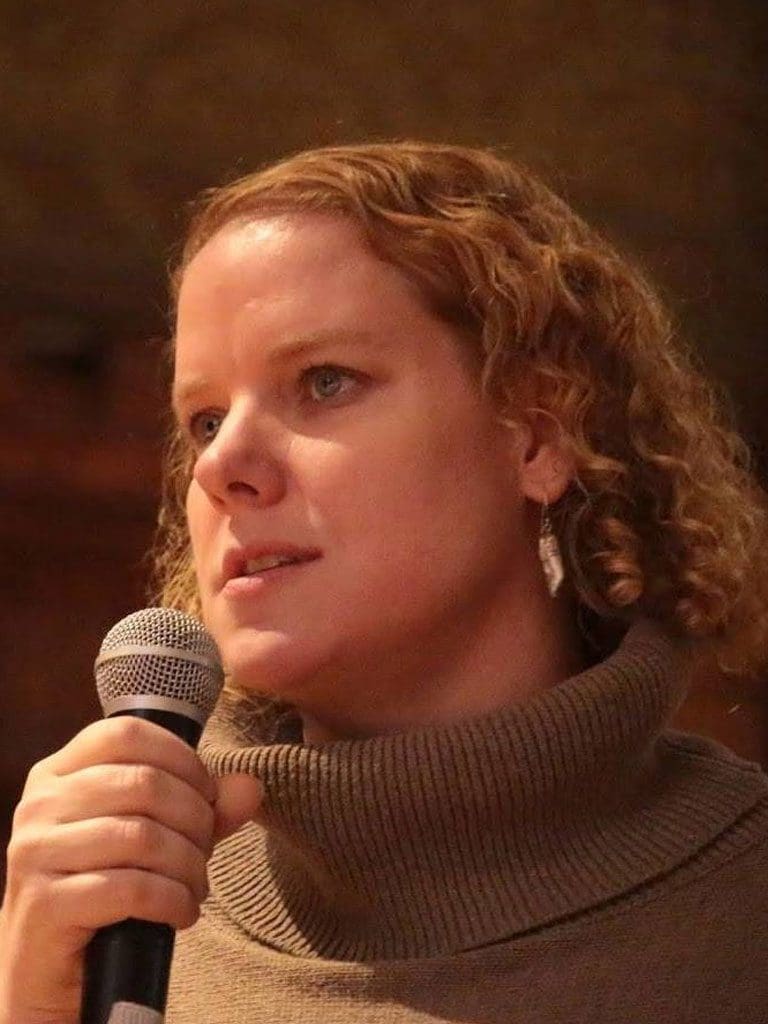 Eli Vargas (pronouns: he/him/his)
Town, State: Residing on stolen and occupied Chumash land known as Morro Bay, CA
Occupation or Job Title: Senior Democracy Campaigner – Greenpeace USA
E-mail: [email protected]
Candidate Statement: For me, defending my community is an expression of love. My mother was undocumented for most of my life. We were constantly changing homes and often were homeless. She went through deportation proceedings when I was 12 and I was prepared to forgo my dream of attending college to take care of my younger siblings. Fortunately, that never happened.
This inspired me to take action and fight for my community. I began community organizing and fighting for indigenous justice after I graduated from Vassar College because my family is Maya K'iche' and I was inspired by Maya K'iche' activist Rigoberta Menchu. This led to me organizing to defeat Sheriff Joe Arpaio in the 2016 elections and to fight for immigrants rights', indigenous justice, and environmental justice with the American Civil Liberties Union and the International Mayan League. I'm currently fighting to protect the right to protest and the right to vote at Greenpeace USA.
My relationship with AIUSA has evolved from being a donor, to a volunteer, to an active partner on issue advocacy. I am running for the Board because I want to fight for Amnesty's future. With your vote, I will focus my efforts on diversifying our membership and bringing in younger donors who will secure Amnesty's legacy in the US for generations to come. We need to ensure that our membership begins to represent what the U.S.'s demographics will look like in the coming years. We need to ensure that communities who are impacted by human rights violations and benefit from Amnesty's advocacy have a greater say in how we choose to engage in their fights. I'm a campaigner at heart and I will utilize every tool at my disposal to create a more lasting and impactful AIUSA.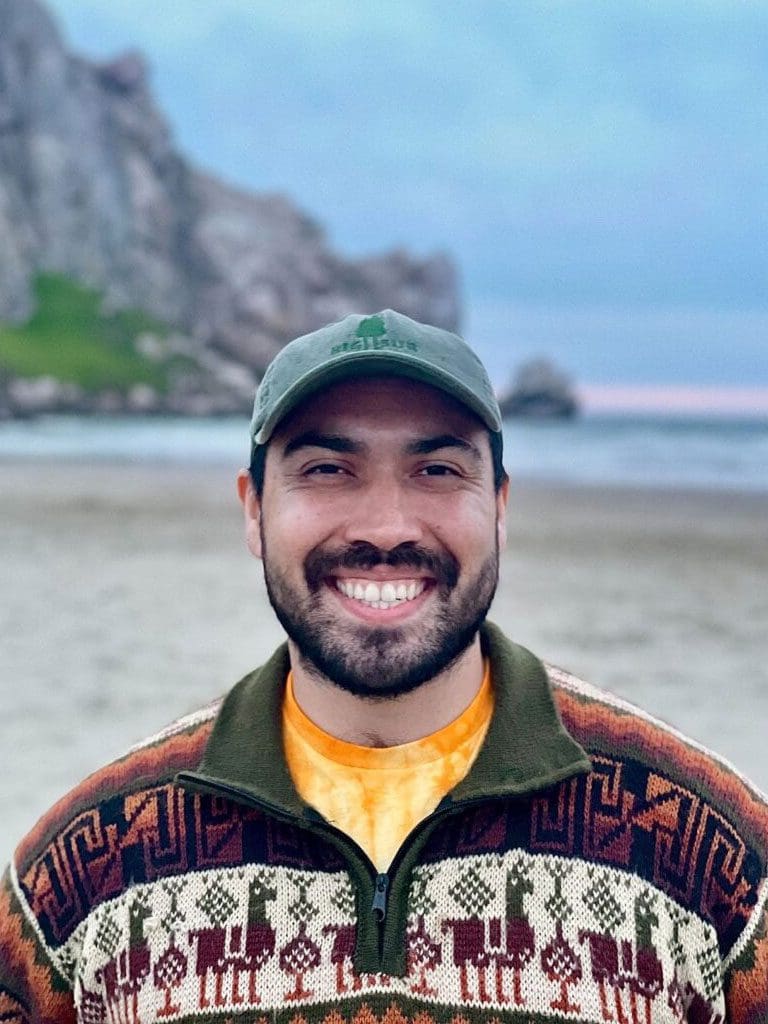 Sunita Viswanath
Town, State: Brooklyn, NY
Occupation or Job Title: Executive Director, Hindus for Human Rights
E-mail: [email protected]
Amnesty International Experience: Through Women for Afghan Women, I worked with Amnesty International when the government of Afghanistan attempted to take over women's shelters in 2011. Our advocacy was successful!
Other Relevant Experience: I have three decades of human rights experience in the United States and internationally.
Brief Biographical Statement: I was born in India, and have lived, studied and worked in the United States, Europe and India. I have three sons; two are journalists and one a jazz pianist. My spouse is a progressive Jew opposed to the occupation of Palestine; just as I am a progressive Hindu opposed to caste and Hindu nationalism.
I am cofounder of Women for Afghan Women, Sadhana: Coalition of Progressive Hindus, Hindus for Human Rights and Abaad: Afghan Women Forward. I have worked at The Sister Fund and Funders Concerned About AIDS, and served on numerous boards. I was awarded the Champion of Change award by President Obama in 2015.
Candidate Statement: A lot of my work has focused on Afghanistan and India. Afghanistan has fallen to the Taliban and India is in free-fall towards being a Hindu theocracy. AIUSA will afford me a community of like-minded allies and thought partners with whom to assess where our movements went wrong, and how we can course correct going forward. With far right ideologies growing in popularity and democracies deteriorating across the globe, it is imperative that our human rights movements include progressive faith leaders and organizations that can steer people and communities back towards inclusive and democratic values.
Skills I will bring to the AIUSA board include organizational management, board governance, team building, meeting facilitation and conflict resolution, fundraising, public speaking and writing.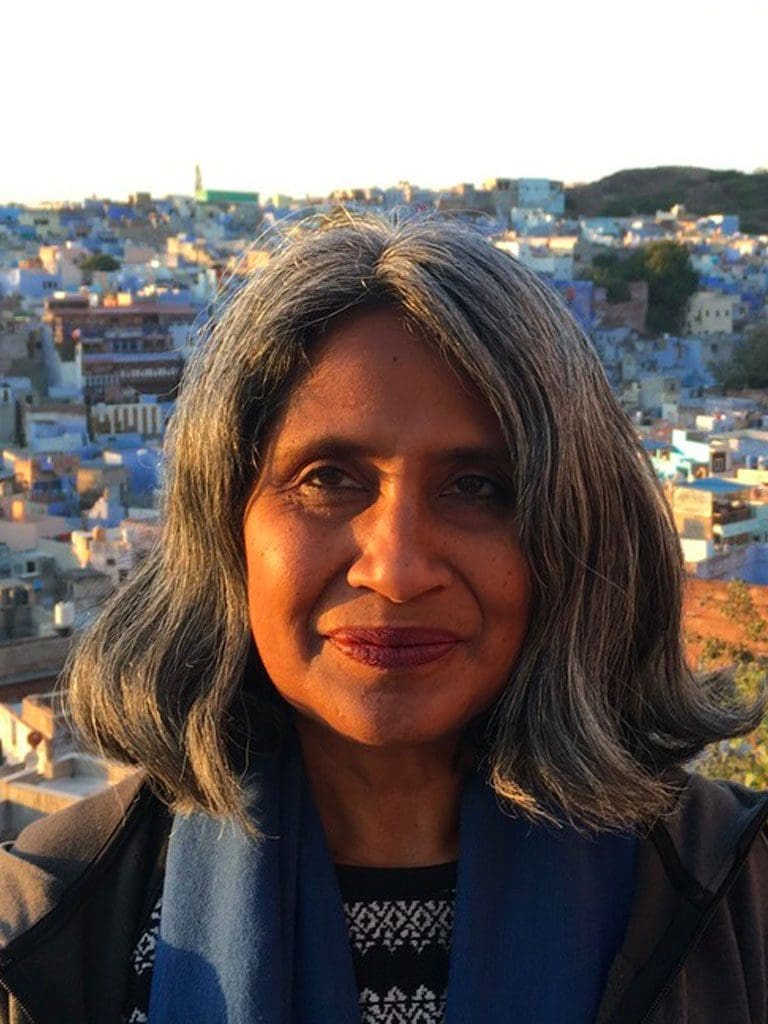 Ask questions to the candidates